Fundraising appeal underway to give Wolverhampton girl more freedom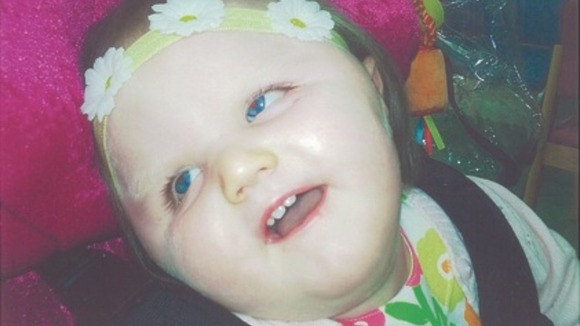 An appeal has begun to help a Wolverhampton girl get the vital equipment she needs to increase her freedom.
One-year-old, Lillee-Anne Geach, has severe brain injuries and complex disabilities, meaning she is unable to move independently and relies on her parents for round-the-clock care.
The family of the girl want to raise enough funds for a specialist car seat, and are working with charity, Caudwell Children, to reach £1,639.
Lillee-Anne's mother says the car seat will be vital for the development of her daughter.
The car seat will mean a huge difference to us as a family. To be able to travel longer distances knowing she is safe and comfortable will be such a relief.

Her condition affects her posture. Driving with her in her current car seat means we have to stop regularly and cannot drive for long distances because it is dangerous. Her head can bounce around making it very uncomfortable and very risky for her.
– Lisa Geach

The CEO of Caudwell Children has also described the car seat as crucial to provide Lillee-Anne with more freedom, as she spends most of her time in a feeding chair.
Car seats are vital pieces of equipment for families like Lillee-Anne's. The extra freedom they have to go on day trips as a family cannot be underestimated.

However we are desperate for funding so we can continue to help provide practical and emotional support to families living with disabled children.
– Trudi Beswick, Caudwell Children