They have been preparing for months and today market traders from across Europe have been putting their finishing touches to their stalls ready for the opening of Birmingham's Christmas market.
The market is the largest of its kind in the world, outside of Austria and Germany, and it is the 13th time it has come to the city.
There is almost 200 stalls which stretch for a mile, from the Bullring to the ICC in Centenary Square, and it is officially open to the public tomorrow.
One of the traders has been coming to the market for over a decade now. Astrid Raadschelders say she enjoys bringing her culture to Birmingham.
We have been coming to Birmingham for over ten years now. It makes it very special that we sell authentic German food that we like and are selling it in a different country. It is very pleasing to see how much the people like it and that makes it very special.
– Astrid Raadschelders, Birmingham market stall holder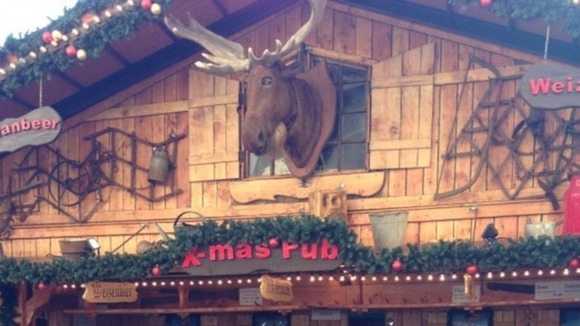 The deputy leader of Birmingham City Council, Cllr Ian Ward, told ITV News Central that they are expecting even more visitors to attend the market than last year.
Petra Ahrend has been trading at the Christmas market in Birmingham for 13 years. She says it has changed over the years and it can get very busy.
The council is also hoping the stalls will bring a boost in trade to local businesses.
It gives me great pleasure to welcome back the Frankfurt Market to Birmingham for its thirteenth year. This year's 39 day event will provide a fantastic festive celebration for all our visitors to enjoy. It will also give a welcome boost to our shops, restaurants and hotels which are set to benefit from the additional visitors that the markets attract to the city from the wider region, the UK and Europe.
– Cllr Mike Leddy, Lord Mayor of Birmingham

To find out more about the market, click here.