Christmas party-goers patched up by paramedics
by Emma Burrows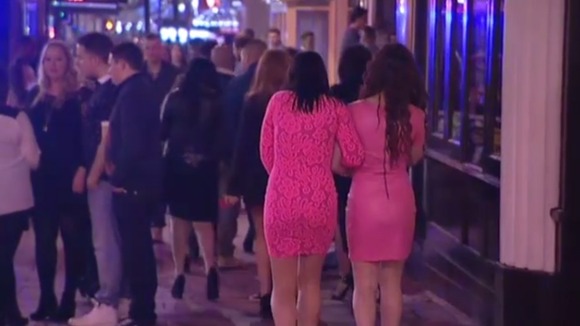 More than 100 people were treated at the weekend by the ambulance service at a temporary minor injury unit in the centre of Birmingham.
It is set up each year to deal with Christmas party-goers. It costs £17,500 pounds to run for three nights but the West Midlands Ambulance Service say that is good value for money.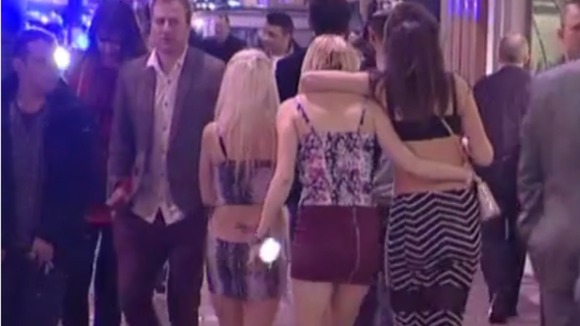 The objective of the unit is to keep patients out of the front doors of A and E. A and E is really for life-threatening injuries and emergencies. On busy weekends like this in Birmingham city centre we can actually help in keeping patients out of hospital by treating and discharging them on the scene here.
– Tracey Morrell, West Midlands Ambulance Service

Several people who come through the doors of the treatment unit are not drunk. Instead, they have found themselves in the middle of a fight or the victim of an accident.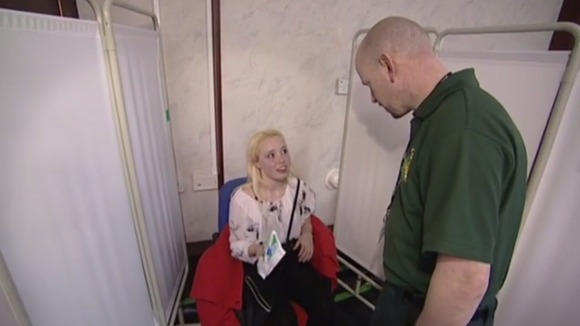 I was at the bar and I dragged someone away who was in the middle and then he hit me at the corner of my eye. It really hurt, it's swelled up. The ambulance service checked to see if my eyesight's ok and see if there's any swelling and if my blood pressure is alright.
– Kelly Taylor

Kelly decided she was fit enough to leave the treatment unit on Broad Street and left to carry on partying. Unlike her, most of the injuries the paramedics at the unit treat are caused by having too much to drink.
It could be a case that they've become intoxicated and then fallen. Wrist injuries are quite common where people fall on to their arms. We also see ankle injuries or cuts and grazes as a result of falling.
– Mike Duggan, West Midlands Ambulance Service

Last year the ambulance service dealt with 81,696 emergency calls - a 13% increase on the year before. This year they are expecting it to be even busier over Christmas and New Year and they are asking people to be responsible when drinking.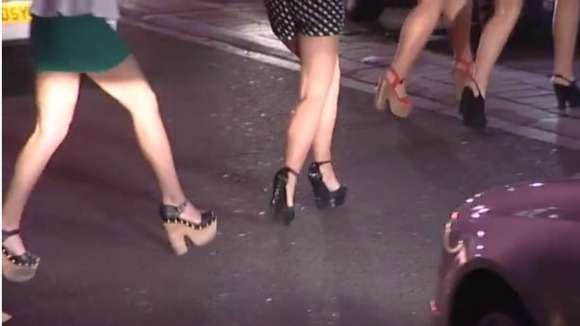 The message is not 'don't go out and enjoy yourselves.' Do go out and enjoy yourselves but do it responsibly. Stay safe and think of your friends. Make sure you've booked a hotel or have somewhere to stay. Don't let yourself become a victim of a crime or being the one who is left in the streets at the end of the night requiring our assistance.
– Mike Duggan, West Midlands Ambulance Service