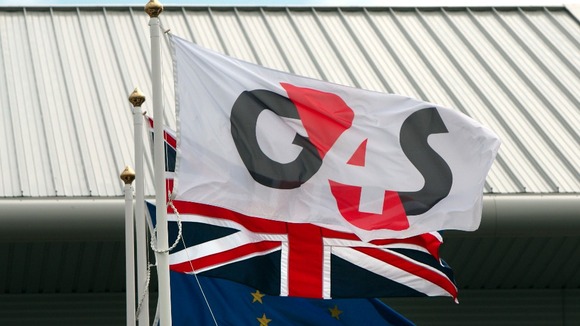 G4S has released the following statement about an alleged cover up of violence and disturbances at HMP Oakwood in Wolverhampton.
"The mobilisation of any prison is a complex and challenging operation but the size and scale of Oakwood – the largest prison in the country –makes this even more acute.

As well as the logistical hurdles in new establishments, prisoners test the regime as well as the staff, many of whom may be new to prison life.

"Since the publication of the HMIP report last year we have taken steps to make improvements, appointing an experienced director from one of the country's best performing prisons, establishing a dedicated taskforce to address problem areas, such as the prevalence of drugs, while providing additional funding where necessary.

This is starting to yield results. We have seen a reduction in the amount of drugs entering the establishment, the use of force is reducing and better care, sentence plans and resettlement arrangements for prisoners are being put in place.

"We know there is much to do to bring Oakwood up to the standard we have achieved at our other prisons. HMP and YOI Parc in Bridgend, one of five prisons we operate in the UK, experienced many of the sort of issues as Oakwood when it first opened, however now it is one of the highest performing prisons in the country and is one of only a handful of prisons to achieve a Prison Rating System score of 4, the highest possible score.

"We know from our experience at Parc and other institutions, both publicly- and privately-operated, that as the experience of staff develops, the regime becomes fully embedded and reporting systems improve, significant further improvements in performance will be seen.

"However, Oakwood is far from a failing prison. It exceeds its targets on the provision of employment, training, educational and rehabilitation activities. The prison has been able to introduce a number of innovations, including work experience with commercial partners, and the use of sport to promote team-work and life skills.

"The disturbance we encountered over the weekend, and the other incidents which have been reported on, are not uncommon throughout the prison estate, although we all do what we can to prevent them from happening.

The proof of any institution is how well it can respond. If every case, including Sunday's disturbance, prison staff were well-trained and prepared, and were able to defuse potentially dangerous situations safely and effectively.

"All our staff are absolutely committed to helping Oakwood become a first-class facility which secures the very best outcomes for both prisoners and taxpayers".
– G4S spokesperson

Read: The latest on the disorder at HMP Oakwood near Wolverhampton