Horror stories lead to calls for the cosmetics industry to be made safer
by Victoria Davies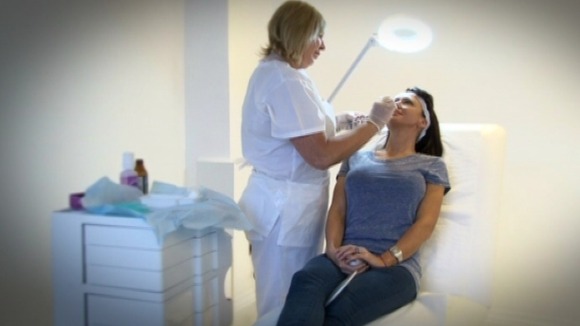 Beauty experts and doctors are calling on the Government to make the cosmetics industry safer. Currently a lack of regulation means anyone can inject people with botox or fillers without medical training.
Campaigners say more and more patients are coming to them with horror stories involving disfigurement and scars. They say urgent action is needed while the head of the NHS has described the industry as 'a crisis waiting to happen.'
Samantha Jarrett regularly visits a clinic in Kenilworth in Warwickshire to have her lips injected with fillers, which is performed by a reputable practitioner.
But previously Samantha was injected by someone with insufficient training - which left her lips deformed.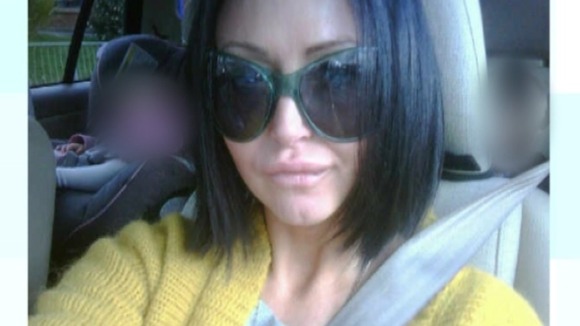 It was like Mick Jagger type... huge... huge, just displaced lips, with lumps and bumps - plus you've got all the bruising, the bleeding - they were just unbearable.

I had comments from being called a freak on the playground of a school, to have you been in a car accident. Just an absolute... it was awful. To the point I couldn't get out the house... I was getting people to run my kids up to school... It wasn't nice.
– Samantha Jarrett

Samantha's story is not unique. Because of a lack of regulation, anyone can carry out cosmetic treatments. This can often have horrifying results - including burns from laser hair removal, and bruising and deformities from botched fillers.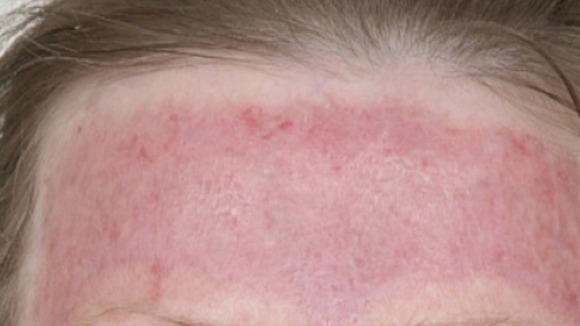 But a beauty writer from Birmingham, Antonia Mariconda, is campaigning for the Government to bring in tougher regulation to clamp down on cosmetic cowboys.
I've seen all sorts of examples of aesthetic and beauty treatments going wrong.

Anything from poorly trained, non-medically qualified professionals injecting cosmetic fillers into people's faces that's a huge concern at the moment. Illegal tooth whitening, badly regulated nail bars where people are pitching up and performing treatments and damaging people's nails.

The trouble is in the industry there is not enough regulation to control who is carrying out the treatments, where and how.
– Antonia Mariconda, beauty writer

Surgeon and cosmetic specialist, Mr Ash Labib, regularly sees patients at his clinic in Wolverhampton who have had what has been dubbed 'backstreet botox'.

Some, he says, have been injected in a hair salon, in a friend's home, or even in a nightclub by people with no medical training.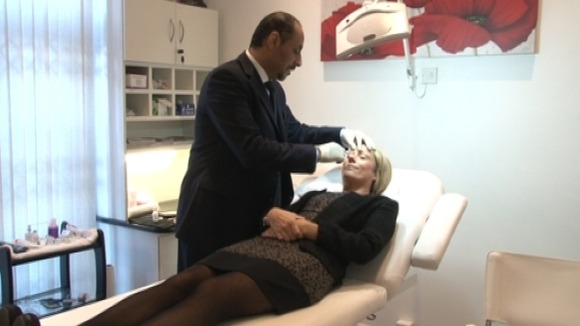 It is a simple as having a day course. You can go and pay £750 somewhere and have a certificate after a day saying you are legible to go out and inject.

Can you imagine, a one day course will allow you to be loose in the world injecting people's faces? Around the eye, around the lips, around the cheeks with no supervision. How can that be possible?

It is a medical product. It has to be dealt with by a medically qualified person, or practitioner, with a medical background, because things go wrong.
– Mr Ash Labib, surgeon and cosmetic specialist

Non surgical cosmetic treatments is big business worth £3billion. It now accounts for three quarters of the value of the cosmetic industry, having grown five fold in a decade.

Which is why campaigners say regulation is needed to keep patients safe.
Many good practitioners are working to the medical laws and it is very frustrating to constantly find out there are people injecting from their homes, from their garages, from their sheds in their garden.

You need to understand the facial anatomy, you need to understand the structures beneath that you need to know where the arteries, veins and muscles lie and you need to be very skilled in what you do.
– Maria Phillips, Advanced Facial Aesthetic Practitioner

The Department of Health will release an official review this month which will outline what it plans to do to keep the cosmetic industry under control.

But campaigners say it is vital tough regulation is brought in as they say it is a crisis waiting to happen.