Planning application rejected... because the colour isn't subtle enough
by Rajiv Popat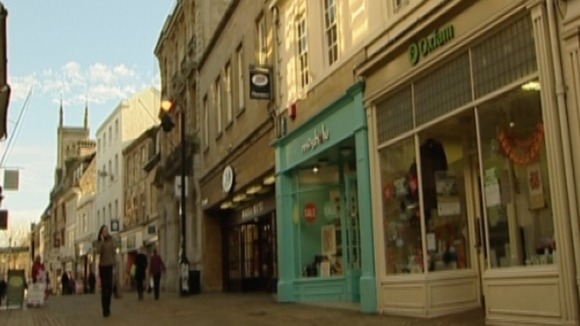 Moshulu painted the front of the shop Crystal Surprise, a bright turquoise, and then submitted a retrospective planning application.
The council turned it down saying the 'strident turquoise' was out of character with the listed building.
Stamford has been described as one of the most pleasant towns in the country - a treasure trove of some of the finest architecture around.
Many of the Georgian buildings in Stamford are made from Lincolnshire limestone, it is popular with tourists and film directors.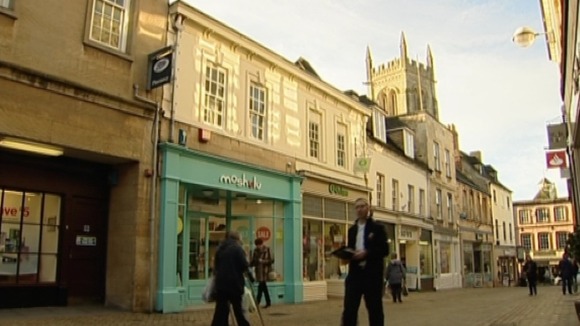 Scenes from Pride and Prejudice and The Da Vinci Code were shot at Burghley House.
But one particular building is under the spotlight.
Location hunters aren't exactly falling over themselves to snap it up for the next big blockbuster though.
It's a shoe shop - painted in Crystal Surprise - that's bright blue to you and me.
But South Kestevan District Council don't like it.
They say the colour is unduly prominent.
We take particular care of the design and appearance of our listed buildings, Moshulu is a listed building, it's in a conservation area and the colours are just too brash.
– Mark Williets, South Kestevan District Council

Moshulu, which is part of a national chain, has submitted three applications to paint the exterior of its store on the High Street.

All were rejected.

On the streets of Stamford, the public had this to say:
It's an old market town but it needs a spruce up.
Stamford is a really old town and we need to keep it in-keeping with the old buildings.
Back in the late 60's, Stamford became the country's first conservation town.
A title the council is proud of, South Kestevan District Council said they would like to see:
Muted colours, maybe a cream or a white with painted lettering that stands off the fascia, that would be acceptable.
The council say that businesses which fail to comply with their planning laws could be fined a maximum of twenty thousand pounds but they are confident this will be resolved amicably.
The company in charge of the shop issued a statement saying:
We are in the process of making a new application for a white / beige colour.

It's a shame as we've only had positive comments from our customers, but it's the council who must decide on these issues.