Couple from Nottingham open a delicatessen for dogs
by Michael Sibert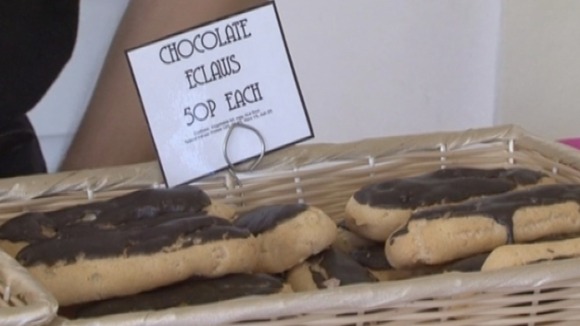 Paula and Alan Cassady-Bishop have been selling their home-made treats online and on market stalls since she was made redundant in 2010.
This morning the doors opened to their first high street store in Kimberley.
She told ITV News Central:
It was a huge decision to make because I went for quite a few job interviews and I thought 'well I don't actually want to work for anyone else'.

So, after doing all the research and being unemployed for about 6 months, I just used the redundancy money and just went for it.
Everything is made in the shop from locally sourced natural ingredients and 90% is actually from Kimberley itself.
The range includes Chocolate Eclaws, Pupcorn and their biggest seller Cherry Barkwell.
I come up with a product then pass it over (to Alan) and say 'come up with a name for this one'.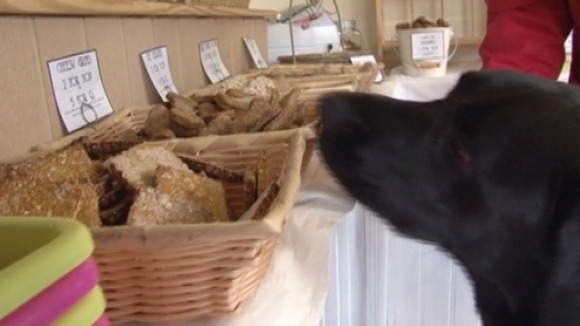 The term 'barkery' was coined in america but this is the first shop of it's kind in the East Midlands and only the second they know about in the UK.
Their secret? Nothing goes to market without the approval of their chief tester; Bryn.
He does everything. We come up with a new product and we test it on him, my other dog eddy and my sister's dog Johnny. If they all like it then it goes to laboratory testing and other official bits before it can go on sale. If he doesn't eat it then it doesn't go on sale.
Paula and Alan plan to grow their wholesale business and eventually open new stores in Nottingham.