Former bishop jailed after admitting stealing £186k from church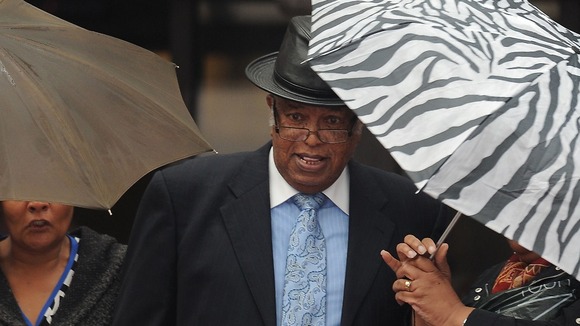 A former Bishop who helped establish a church with followers across the world has admitted stealing £186,000 from its coffers.
Bishop Gerald Edmund was a founder member of Bethel United Church of Jesus Christ in West Bromwich more than 50 years ago. He was promoted to manage its finances in 2010.
The 77-year-old repeatedly wrote cheques out to himself and cashed them at local banks.
The police were alerted after black holes in church trustees accounts were discovered.
Investigators discovered he cashed company cheques of up to £10,000 at a time, made a money transfer out of the country for £14,000, and repeatedly stole petty cash. Detectives calculated he fraudulently pocketed a total of £186,622.75.
Edmund, from Bristol, admitted one count of fraud by false representation and two thefts - relating to petty cash and the money transfer - and has been jailed for two years.
Bishop Edmund used his position of trust in the church to take advantage of parishioners' charitable donations, money that should have been used for essential church bills and to support good causes.

Initially he claimed the money was to pay admin fees of solicitors acting for followers around the world who'd passed away and left money to the church - his suggestion was this would release millions of pounds so the church would ultimately benefit.

In essence he claimed also to have been duped by international conmen - however, we found no evidence to substantiate this and later in interview he admitted the fraud.
– Investigating officer, Detective Constable Simon Hughes

The frauds and thefts took place between 19 July 2010 and 9 February 2011.

The church is now working to secure the return of the stolen funds.

Edmund was sentenced to two years for fraud by false representation and nine months for each of the two counts of theft, these are to run concurrent to the two years.