Formula E is the FIA's new electric single-seater race championship, with cars capable of speeds in excess of 225kmph - and it is planting its roots in Leicestershire.
With the announcement that Formula E's headquarters and team facilities will be based just 100m from the grounds of Donington Park Race Circuit, CEO of Formula E, Alejandro Agag said:
We looked at a number of locations around Europe but the British motor-sport industry is regarded as the best in the world so it was an easy decision for us to be based in the UK and our new facilities at Donington Park provide the perfect central location for operating the FIA Formula E Championship.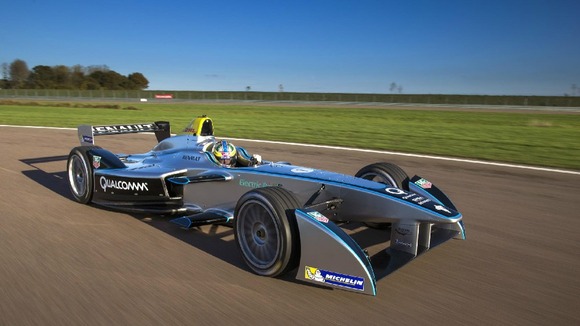 Construction work on the 44,000 square-foot premises began earlier this month, on January 2nd, and will provide state-of-the-art facilities for all ten teams, as well as accommodating over 150 Formula E staff.
Mr Agag said of the construction:
All 10 teams will soon have top facilities at their disposal in a modern, sustainable building, as well as direct access to the circuit to develop their cars. We are also just a stone's throw from East Midlands Airport, meaning will we make substantial cost and emission savings…

... It is great for such an innovative and global racing series to be based at a historic race track like Donington Park and we are looking forward to welcoming the teams.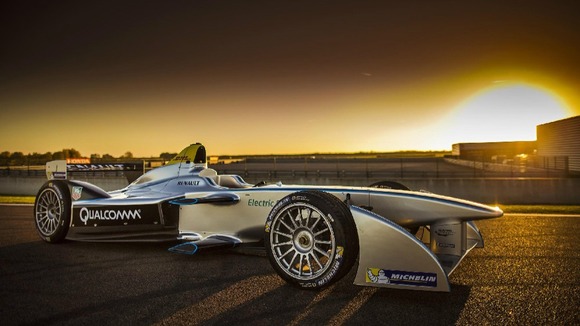 All work is set to be complete by the end of April, with the first teams moving in on May 1st.
Managing Director of Donington Park Racing Ltd, Christopher Tate, said:
Formula E and all its teams committing to this location, is a critical forward leap for this company, for this wonderful race track and for our region. Already there are dozens of civil engineers and technicians at work on the construction project. From May, around 150 highly technical racing engineers will be preparing and testing their all-new Formula E electric cars here. Three years after this company took over the estate; this is a major landmark moment for Donington Park...
Working with the North West Leicestershire Council, the Leicestershire Local Enterprise Partnership and the Growing Places Fund, we have come together to make this great project happen and to see this multi-million pound investment here once again proves the strength of the UK motorsport industry. With Formula E, we have no doubt this new centre will come to act as a technical hub for the future development of these exciting new technologies not just for the motorsport industry, but for the wider automotive sector as a whole.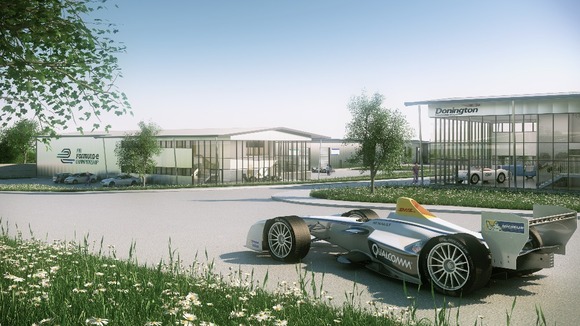 The Business and Energy Minister, Michael Fallon, is also positive about the move. He said the decision to locate Formula E's HQ at Donington Park, shows how Britain's motor-sport industry is thriving and went on to say:
With investment from the Government's Growing Places Fund - secured through the Leicestershire Local Enterprise Partnership - Formula E's new facilities will further promote Britain as a leading innovator in developing technologies for energy-efficient cars. Motorsport is now one of the key growth sectors, and a great British success story.