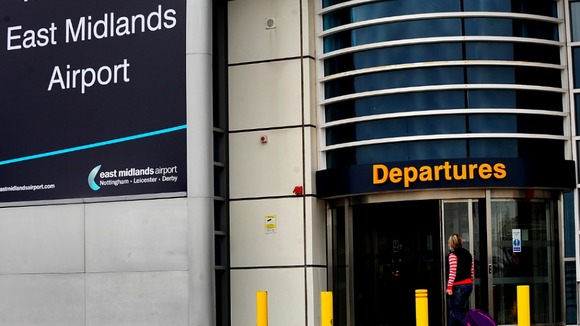 Six fire engines were called out to East Midlands Airport this morning in response to reports of an "aircraft in distress."
The plane was a Boeing 767, which was bound for Birmingham Airport when the pilot suspected a technical fault.
An East Midlands Airport spokesperson has described the incident as a "full emergency".
Emergency services were notified at 5:20 this morning.
Leicestershire Fire and Rescue Service sent five fire engines and one Command Support Vehicle to the scene.
The plane was diverted to East Midlands rather than continuing to Birmingham as when a "full emergency" is declared the plane must get to the nearest possible airport.
The incident was over just after 6:00 when the plane landed safely.
A Thomson spokesperson has said that incidents like this are very rare.
Thomson Airways is sorry for any inconvenience caused by the diversion of flight TOM831, travelling from Barbados to Birmingham, into East Midlands airport this morning. The diversion was due to a suspected minor technical fault.

The aircraft landed as normal and was checked at East Midlands airport before being cleared to proceed to Birmingham. The safety of passengers and crew is our number one priority and incidents such as this are very rare.
– Thomson Airways spokesperson

The plane has now continued on its way to Birmingham Airport, its original destination.