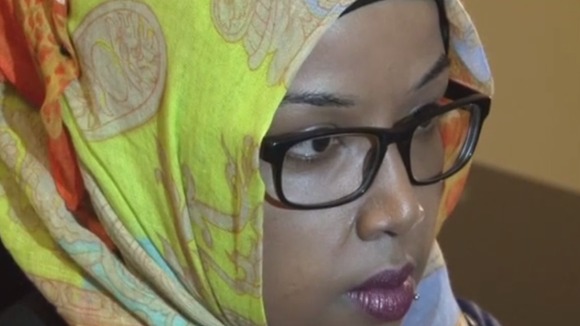 ITV News Central has been told girls from the UK are being taken abroad to be genitally mutilated. It is illegal to carry out female genital mutilation (FGM) in the UK or to take a British girl abroad to get it done.
Siham, a 20-year-old student from Birmingham says FGM is child abuse and that it is being done to girls from the UK.
It happens on a daily basis. You haven't got anyone telling what you should or shouldn't do. Who's going to check you? If I hadn't had it done, I could have just gone back this summer or last summer and no-one would be any the wiser. So, yes, it's against the law but I don't feel like it's one of those laws that's implemented.
– Siham

FGM has been against the law in the UK since 1985 but no one has ever been prosecuted for it although cases of it happening in the UK have been investigated.

Now that may be changing.

From April this year NHS hospitals will be required to record:

1 If a patient has had FGM

2 If there is a family history of FGM

3 If an FGM-related procedure has been carried out on a women - (deinfibulation)

By September this year, all acute hospitals must report this data centrally to the Department of Health on a monthly basis.

A select committee inquiry is also investigating why there have not been any prosecutions for FGM in almost 30 years. It is being supported by the Home Office.
We want prosecutions to be frank. We estimate there are tens of thousands of women who have been abused in this way and it's not satisfactory for there to be no prosecutions in 28 years. Is it a question for example of reluctance to give evidence against family members? If so, can we get round that somehow? But I'm quite clear this is an abhorrent crime. We have to stamp it out and we intend to do so.
– NORMAN BAKER MP

The announcement comes after a midwife in the West Midlands said she is treating around five or six women a week in her specialist clinic for FGM. She says many women may not understand fully what FGM is or why it has been done to them and it only becomes apparent when she has a baby.
It's definitely increasing; the numbers have trebled at this trust [Heart of England] since the start of the service in 2002. It's averaging about five to six women a week. It has a very deeply rooted traditional cultural aspect that, sometimes, when I question the women about it they don't even know why it's been done. But sometimes it's done to protect promiscuity, to increase marriageability in countries where there's poverty and famine and where families die.
– ALISON BYRNE, SPECIALIST FGM MIDWIFE, HEARTLANDS HOSPITAL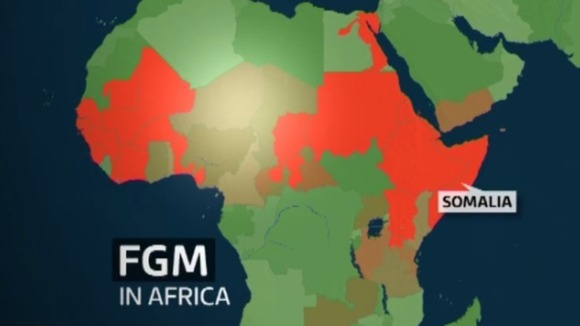 The government's decision to require hospitals to record instances of FGM will be good news for girls like Siham who are suffering, long after the cutting knives are put away.
When Siham was 12 she had reached puberty and was in so much pain because of what had been done to her as a child, she had to go to a doctor for help.
He didn't understand what it was that I had told him and he actually had the audacity to ask me "Were you born a male?" If anything, he should have known what I was about to say before I even had to say it. Imagine - I was just a kid. And I remember walking out feeling really embarrassed and hoping I would never have to be in that position again.
– Siham

A few days later she tried visiting a female doctor who did not know what FGM was either. She gave up.

There are thousands of women across the UK who are in Siham's situation. They know only too painfully that without real determination to bring offenders to justice and to stop this brutal practice, more girls will suffer.
It changed me as a person. I would say that because it felt like it was the main thing that has ever happened in my life, that will always centre around whatever I do, in a way.
– Siham

If you have suffered FGM or know someone who has, Daughters of Eve is a specialist charity offering support to women who have been mutilated. The NSPCC also has a national helpline for anyone to call if they think someone is at risk of FGM.