Glee, the long-running US TV series about a group of high-school entertainers, could be removed from UK screens after a Midlands businessman won a High Court trademark battle over the use of the name.
Mark Tughan runs comedy and music venues in Birmingham, Nottingham, Oxford and Cardiff called "The Glee Club". He registered the name as a UK trademark in 1999, some 10 years before the TV show arrived.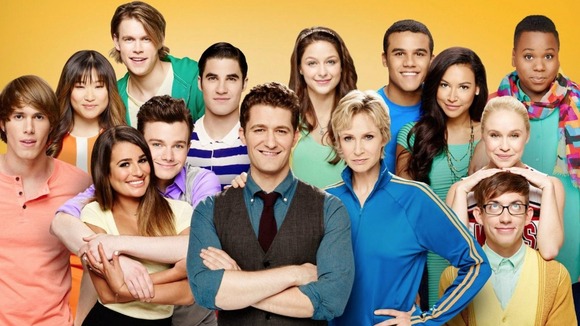 It was argued in court that potential customers stayed away from the Glee Club venues, mistakenly assuming them to be associated with the series, which is due to resume its fifth series in this country on Sky1 next month.
In a 5 day High Court trial last Summer, senior network executives from Rupert Murdoch's Fox TV were flown in to contest the claims, saying they had no prior knowledge that the comedy clubs or their trademark existed.
Today, after a two and half year legal row, the High Court ruled in Mr Tughan's favour.
Deputy Judge Roger Wyand QC, held that Fox had infringed the Glee Clubs registered trade mark, stating:
I have found that there is a likelihood of confusion. Continued use cannot be in accordance with honest practices.
The Deputy Judge agreed that some potential customers would be discouraged from going to the Glee Club venues in case they were connected to the TV series.
Fox's lawyers could be allowed to appeal the decision but the court will decide how matters proceed.
This could include the removal of future episodes and repeats of the show from UK TV schedules, or re-branding the show altogether. Glee CD's, DVDs and music downloads could also be banned from sale in this country.
Mark Tughan said:
I had no desire to resort to such a David & Goliath legal action which could potentially result in depriving Glee fans in the UK of their favourite show, but the High Court has looked at the evidence and agreed that the programme makers have confused the public and damaged my business, brand and reputation for cutting edge comedy and music, over a period of more then 4 years so far. I tried to resolve this before it reached court, however Fox's refusal to get round the table with me leaves matters in the hands of the judge.
A Twentieth Century Fox spokeswoman said later:
We intend to appeal and are confident that, as the case plays out, we will ultimately prevail. We remain committed to delivering Glee to all of its fans in the UK.