Smethwick in a stew
by Lucy Kapasi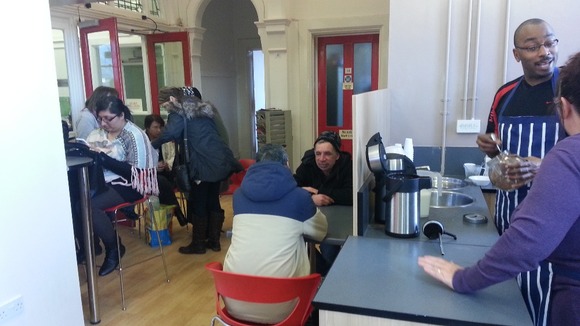 A new community project has begun in the black country which provides locals with a free hot meal at lunchtime.
The aptly named Smethwick in a stew is led by volunteers and has so far served 600 people in less than a month.
Funded by an anonymous donation and a top up from Sandwell council, it's planned to continue the project throughout the cold weather.
Vegetarian and meat stews are prepared at the nearby Dorothy Parkes centre and then transported to Smethwick library at lunch time where the food is served.
Warley MP John Spellar donned his pinny to help serve hot meals and support the team.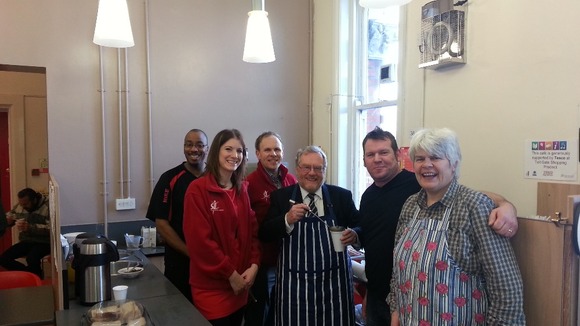 The project is aimed at people who are struggling and on the bread line at the moment with the austerity cuts. We had been hearing back from food banks that people were bringing back tins as they couldn't afford to heat them due to soaring bills so from that Smethwick in a Stew was born. "
– Richard Marshall, volunteer