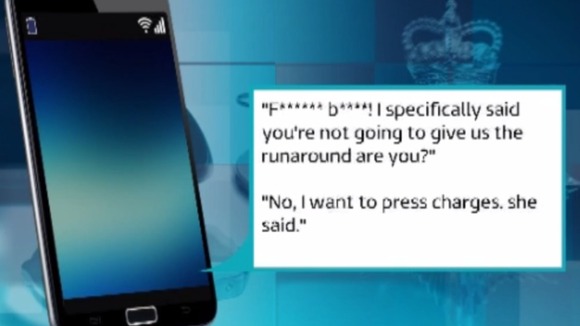 WARNING: This story contains language which some people may find offensive
Two police officers have been accused of leaving a vile, expletive-riddled voicemail message on the phone of a suspected domestic abuse victim.
An investigation has been launched by the professional standards team at West Midlands Police over the claims.
The complaint was made by 19-year-old Alex Faragher, from Sutton Coldfield, who was due to give a statement to police over reports of domestic violence in January.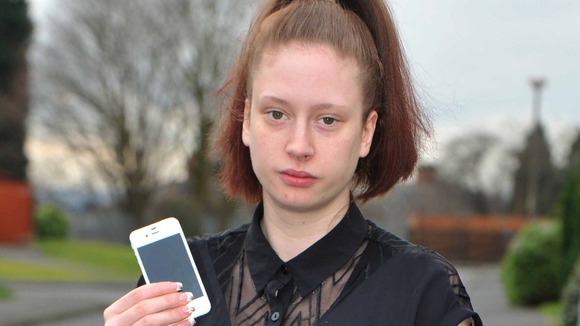 But police arrived when she was out - and when they called her, she says they accidentally left their phone off the hook, meaning their foul-mouthed rant was caught in full.
On the audio, the men can be heard calling her a "f******** **bitch" and a "slag".
It goes on to say: "The only other thing we can do is go back, f****** draft the statement ourselves and just get the bitch to sign it."
Listen to the message in full here:
Speaking to the Birmingham Mail, the 19-year-old wedding caterer said:
It makes me really angry. If I had spoken about them like that I would have been arrested by now and prosecuted.

They were due to come to my house to take the statement. I told them I would be out with my dad after 6pm.

They turned up after 6.30pm and tried to call me and mistakenly didn't hang up.

I picked up the conversation they then had in the police car that was recorded as a voicemail. I could not believe what I was hearing.
They did not realise that they had connected to my voicemail, which recorded all of the horrible things they were saying about me.

These two people were supposed to be coming out to help me and instead I received abuse.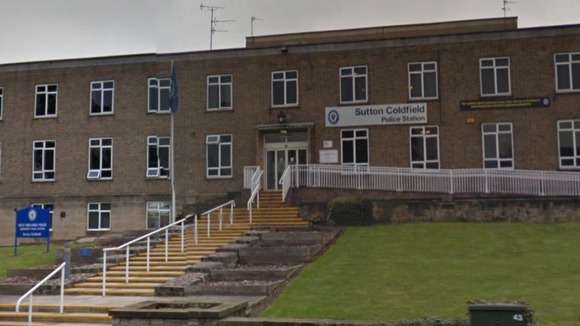 Two officers from Sutton Coldfield police station have now been put on restricted duties, and will not be working in public-facing roles while the investigation is ongoing.
Ch Supt Rachel Jones has spoken of her "shock and devastation" after hearing about the complaint.
Due to the serious nature of the allegations, the matter was referred to the Independent Police Complaints Commission (IPCC) who have determined that the complaint will be investigated by West Midlands Police Professional Standards Department.

Maintaining the highest professional standards is essential as part of our ongoing commitment to securing and maintaining the trust and confidence of the communities we serve.
Across the force we expect the highest standards of professionalism from all officers and police staff.

This complaint is being professionally and robustly investigated and the force will take necessary action against officers if appropriate.

Whilst professional standards enquiries are ongoing, the officers have been placed on restricted duties and in a non-public facing role.

I have visited the complainant personally to explain what action is being taken as well as apologising for any upset caused as a consequence of the officers' alleged conduct.
– Ch Supt Rachel Jones, Commander of Birmingham North police

She said she was particularly upset by the realisation that the claims may have an impact on whether domestic violence victims come forward in future.

Domestic violence charities have spoken of their own anger at the reports - even going so far as to say they were "appalling but not surprising".

Refuge has now called for a public inquiry into the attitude of all authorities who deal with domestic abuse victims.

Charity chief executive Sandra Horley said workers regularly heard about the "negative" attitudes of those supposed to help.
I was appalled, but not surprised, to hear the comments allegedly left by West Midlands Police officers on the voicemail.

We know that negative attitudes about women who experience domestic violence persist within the police, but it is rare to hear them captured on tape.

These horrifying comments are not an isolated incident. Day in, day out, we hear about police officers failing to respond to women experiencing domestic violence.

Far too many women are disbelieved, ignored and denied protection. In the worst cases, women and children are killed after the police fail to fulfil their duties.
The police need to get the basics right. They need to respond to 999 calls from women experiencing domestic violence, collect evidence to support a prosecution, arrest perpetrators, risk assess victims, and tell them about the support they can get from organisations like Refuge.

The police should treat domestic violence as seriously as other violent crime.

We cannot ignore this problem any longer. Domestic violence carries a staggering death toll – two women a week are killed by current or former partners in England and Wales.

We urgently need a public inquiry to uncover the truth about the way the police, and all state agencies, respond to women and children experiencing domestic violence.
– Sandra Horley, Refuge chief executive

The charity has urged people to sign their petition calling for an inquiry, launched after an investigation found the response by Essex Police to a case which resulted in the murder of Maria Stubbings by her ex-partner.