Trott's Ashes walkout was a 'con' says Michael Vaughan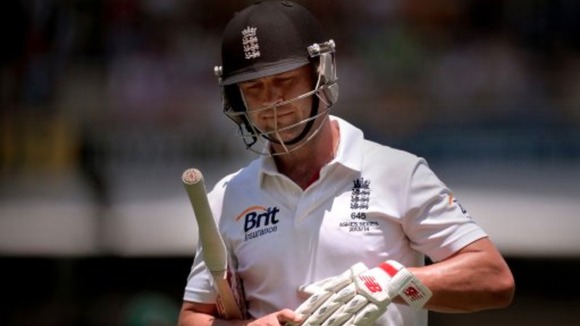 Former England cricket captain Michael Vaughan has criticised Warwickshire batsman Jonathan Trott's exit from The Ashes test in November, calling it a 'con'.
It comes after an interview with Trott was broadcast on Sky Sports News last night.
Trott flew home from Australia after the first Test in Brisbane after he had become so ill that he was not eating or sleeping properly.
The 32-year-old consulted with team doctors before making a decision he admits had left him feeling worried he would be branded a "nutcase".
In an interview which aired on Sky Sports on Sunday night, Trott said:
"I'd experienced a lot of success with England and a lot of good times and not many bad times and seeing the guys struggling out there was pretty tough in that I should have been there going through the tough times."
– Jonathan Trott speaking in an interview on Sky Sports News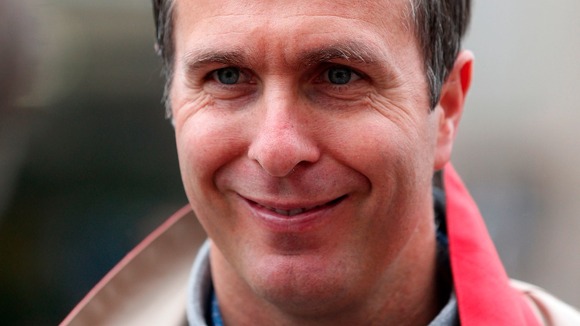 However some of his comments have attracted criticism from former England captain Michael Vaughan.
Writing in his weekly column in The Telegraph newspaper he said:
I feel a little bit conned we were told Jonathan Trott's problems in Australia were a stress-related illness he had suffered for years.

We were allowed to believe he was struggling with a serious mental health issue and treated him with sensitivity and sympathy. He was obviously not in a great place but he was struggling for cricketing reasons and not mental, and there is a massive difference. There is a danger we are starting to use stress-related illness and depression too quickly as tags for players under pressure.

In his interview with Sky Sports he then completely disrespected anybody who has gone through depression and mental illness by using words such as "nutcase" or "crazy". We have all said things we regret in the media but I find it staggering he is so ill-informed that he used those words.
– Michael Vaughan in his Telegraph column

After Trott left the Ashes test in November, Michael Vaughan tweeted that he felt guilty for criticising the Warwickshire batsman's performance, when it was revealed he'd been suffering from stress.

Read: Michael Vaughan feels 'guilty' for criticising Trott

However in the Sky Sports News interview, the right hander said he 'just burnt out'.

Trott is planning to return to cricket with Warwickshire on April 1 when they play Gloucestershire in a two-day pre-season match.

He also said in the interview he hopes to return to the England squad, and has targeted the opening game of the summer, a one-day international against Scotland on May 8.