Scarlet Fever: 134 cases in the East Midlands this year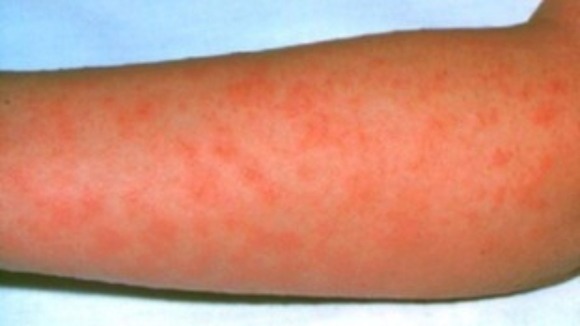 There have been 134 cases of Scarlet Fever in the East Midlands during the first eight weeks of 2014, Public Health England has confirmed.
Over the same period last year there were 56 cases.
The infectious illness, which causes a rash and high temperature, is treatable with a course of antibiotics and usually clears up after a week of treatment.
The number of Scarlet Fever cases in the first eight weeks of 2014:
Derby = 5
Derbyshire = 35
Leicester = 7
Leicestershire = 29
Lincolnshire = 11
Nottingham = 19
Nottinghamshire = 27
Children or adults diagnosed with scarlet fever are advised to stay at home until at least 24 hours after the start of antibiotic treatment to avoid passing on the infection.

Where outbreaks occur, local health protection teams are on hand to provide a rapid response, effective outbreak management and authoritative advice. We will continue to closely monitor these increases and work with healthcare professionals to try and halt the spread of infection.
– Dr Vanessa MacGregor, Consultant in Public Health at PHE

Advice from Public Health England can be found here.