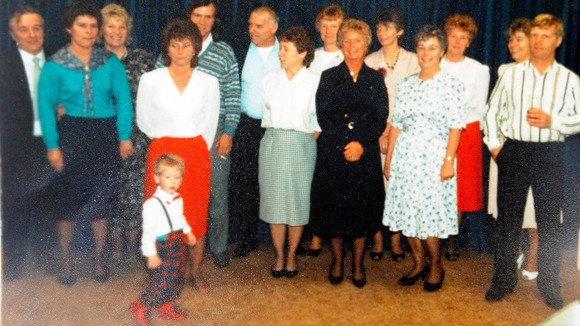 A family from Leicestershire believe they could be the oldest in the world.
The 10 sisters and six brother have a combined age of 1,115years and were raised in a three-bedroomed house in Long Clawson near Melton Mowbray.
The oldest of the Wright family is 80-year-old Ken Wright and the youngest is Clifford, aged 61.
Between them all, they have 44 children an 46 grandchildren and five great-grandchildren.
"We are a close family and always have been. You don't have much choice in the matter when you live in a three-bedroomed house.

"It was one bedroom for the boys, which was tight enough, and then one for the girls, which was pretty much every inch taken.

"We didn't have much but we were happy enough. In those days, everyone just got on with things."
– John Wright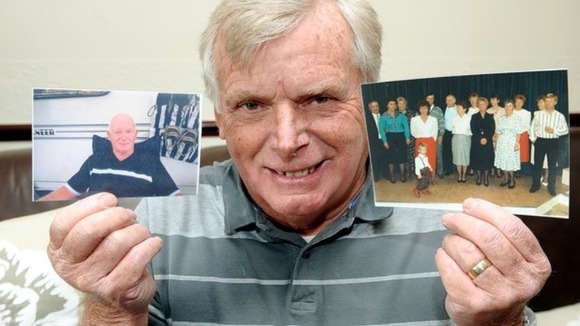 The 16 siblings were born between 1934 and 1952 to James Wright and his wife Florence. Their first child died aged six months.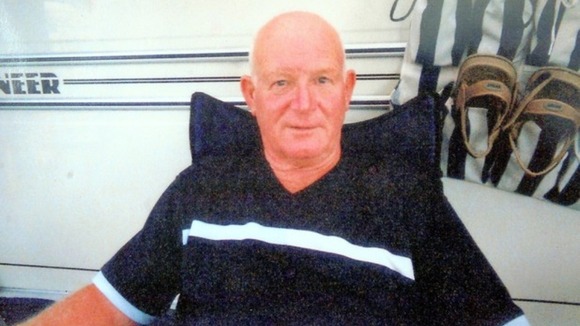 Ken, aged 80
Marion, aged 78
Joyce, aged 77
Leslie, aged 75
Joan, aged 74
Malcolm, aged 73
Margery, aged 72
Kathleen, aged 69
Barbara, aged 68
John, aged 67
Pat, aged 66
Ellen, aged 65
David and Sylvia (twins), aged 64
Janet, aged 62
Clifford, aged 61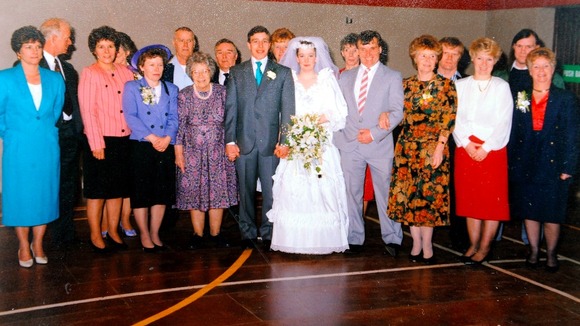 The eldest female of the group, Marion told us the secret to the longevity of the family.
"It was tap water in a bottle and you felt lucky to have that. I think because we drank so much water it kept us fit and healthy.

We try to get together as many times as we can, but it's a bit harder for Clifford as he now lives in Australia. It's great being part of such a large family."
– Marian Sheppard (Wright)

The Guinness World Records say they do not currently have a record that they monitor for 16 siblings. They said the next most relevant category would be the highest combined age of nine living siblings. That record stands at 828 years an 45 days and is held by the Melis family in Italy.

The Guinness World Records have welcomed an application from the Wright family.

Can you beat the Wright family - do you and your siblings have a combined age of more than 1,115years? Get in touch.