Need to speak to a doctor? Just log on...
by Nancy Cole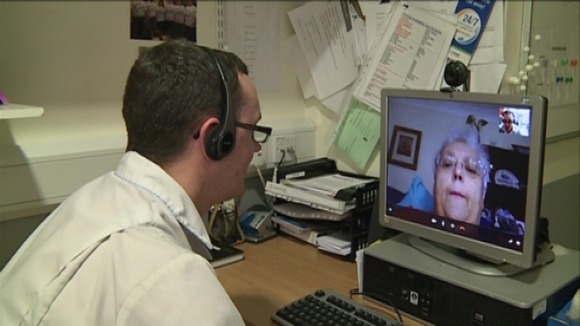 Medical staff at the Royal Derby Hospital are using Skype to keep in touch with kidney patients undergoing dialysis at home.
It's one of the first hospitals in England to use the internet video technology.
Christopher Swan, who works in the renal unit, said the service was far more useful for medics than carrying out phone consultations.
They tend to just ring us when they have any sort of issues or any burning problems or they just want a chat.

It's much better for us, because we can actually see when they have got problems, we can remedy them far easier than if we were on a telephone.
– Christopher Swan, Royal Derby Hospital, Renal unit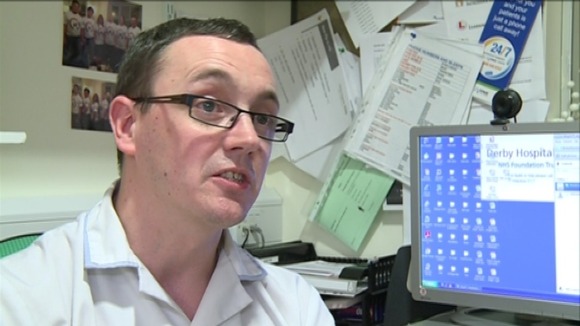 Of around 30 patients using home dialysis, half are using it to communicate with the team at the renal unit.
Brenda Griffin, 65, from Draycott, said it's given her back her quality of life.
She used to have dialysis at the hospital three times a week. At home, she has the treatment every day but it means she can schedule her day better.
Brenda said she was initially apprehensive but using Skype technology has given her confidence.
Going to the hospital was an absolute drudge. I was shattered and it was taking over my life.

Being at home and able to Skype the hospital has made a massive difference.

If the machine goes wrong you've got somebody to contact. If there's something wrong with the dialysis you call dial them up for help.

It's actually given me my life back.
– Brenda Griffin, kidney patient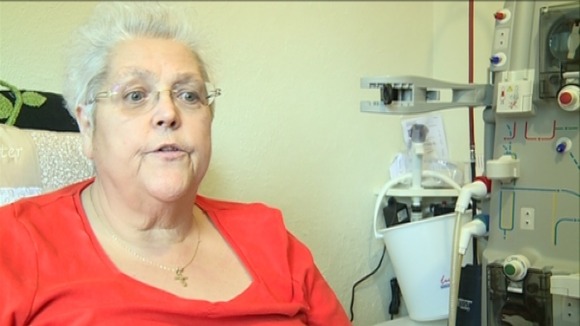 The hospital said it's pleased with how successful the technology has been, since it first started being used last year.
It's now hoping to extend Skype consultations to other departments.