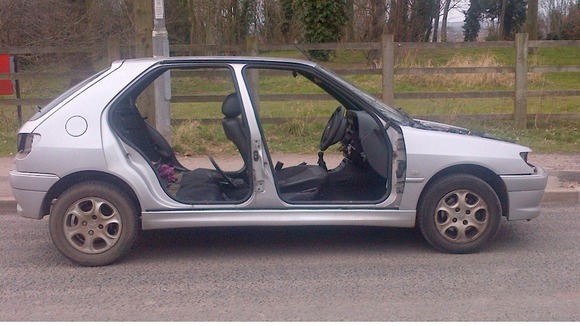 A student from Nottinghamshire has been fined after he was caught driving a car without any doors, lights or bonnet - and using his arms to indicate when turning.
Sam Wilson, 25, drove the car for almost three miles before he was pulled over.
He was attempting to take it to a recycling centre five miles from his home in Bingham, Nottinghamshire, to sell for scrap.
The father-of-two was found guilty of using a vehicle when its use involved a danger of injury to any person and was fined £110 at Nottingham Magistrates' Court.He was also ordered to pay £120 costs and given three penalty points on his licence.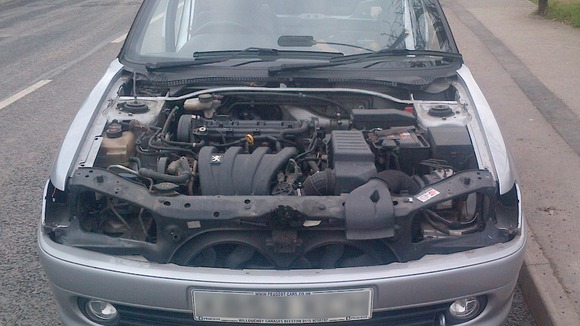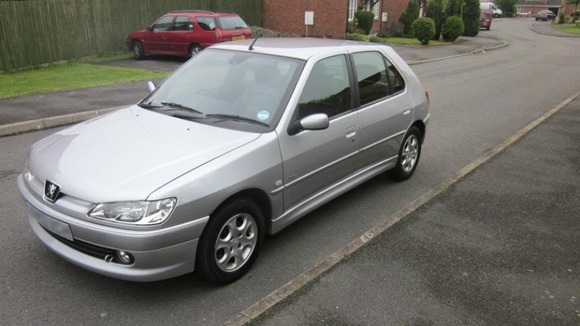 The car didn't have any lights on it, but my argument was that it was daylight.

It didn't have any signals either, but I used arm signals to indicate.

I was starting college and I was only going to get £150 at the scrapyard, so I thought if I took the doors off and a few other parts I could get more money back.
– Sam Wilson speaking after the hearing

Wilson added he thought the car was safe to drive because it still had an MOT certificate - and said he had not removed any of what he thought were key working parts.
It wouldn't have taken much to realise that the skeleton of a vehicle Wilson was trying to drive on the carriageway was not roadworthy.

It beggars belief that he thought he could drive it without anyone having concerns.

In doing so he put the safety of himself and others at risk.

We had to take action.
– Nottinghamshire Police spokesman

The car was eventually collected for scrap and Wilson was paid £70.

He has since bought a new Peugeot.