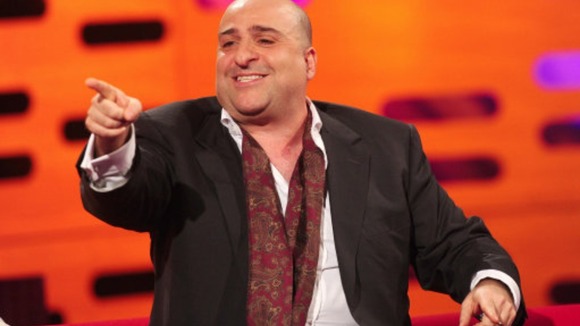 Comedian Omid Djalili has helped raise £21,000 for struggling Hereford United.
The Bulls could soon cease to exist if they do not pay a £78,000 tax bill to HMRC.
The Iranian actor played two sell-out gigs at the Courtyard Theatre yesterday (Sunday), to try and help the club's cause.
The performances were warmly received by around a thousand people.
A signed Chelsea shirt raised £1,000, as did a signed 'Djalili' Hereford United shirt.
"We would like to thank Mr Omid Djalili himself for offering his services so generously in our time of need. He has been a total gentleman throughout and has put on two absolutely hilarious shows that have raised a very large amount of money for the club. We are forever in his debt (10% discount in the club shop for life should do it!)."
– Hereford Utd statement