Comedian Jason Manford has been to visit Stephen Sutton at hospital in Birmingham, as the 19-year-old's fundraising total for cancer charity, the Teenage Cancer Trust, nears £1.8million.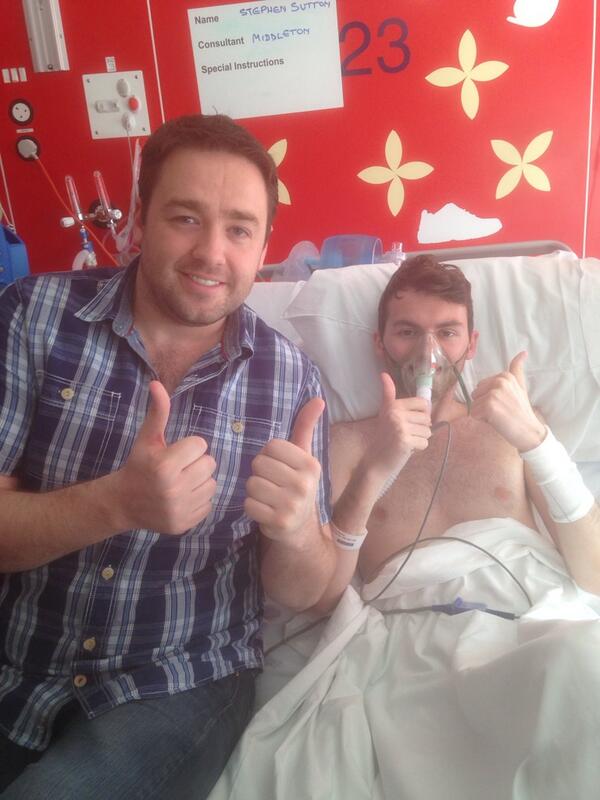 Stephen, who is from Staffordshire, was diagnosed with bowel cancer when he was 15, but wrote on social media yesterday that he was giving his 'final thumbs up'.
However, today, he posted on Twitter that his condition had improved.
Jason Manford also wrote on his Facebook page about his hospital visit:
Was in Birmingham today and saw Stephen had woken up, spoke to his Dad and got the thumbs up to pop over and visit. Had a lovely hour with him before visiting some of the of the other teenagers on the brilliant Teenage Cancer Trust Ward.

He is genuinely an amazing person to talk to, very inspiring and he can't believe how much money we have all raised in his name for other people.

His family are just as cracking and I'm so glad, although his cancer is terminal, that they're getting to spend some more time with him.

Please let's get to £2million for this wonderful charity.