Froch responds to Groves' cardboard cut-out taunt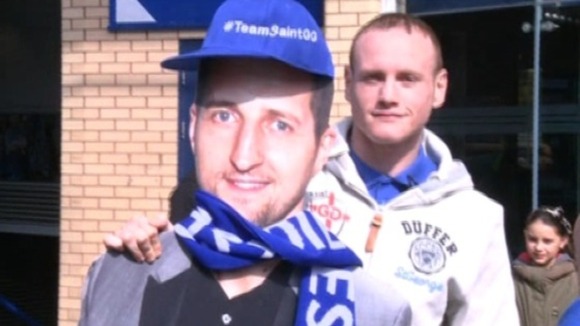 Carl Froch has responded to a taunt by George Groves, claiming the London fighter only did it as a publicity stunt to boost his popularity.
A cut-out of the Nottingham boxer was taken on a bus tour of London by Groves, who then dressed it in a Chelsea scarf. Froch is a Nottingham Forest supporter.
Watch: Tempers run hight as Froch pushes Groves at Wembley press conference
ITV News correspondent, Steve Clamp, caught up with Carl Froch before he flew down to London for a press event. Froch said:
I think he took the cardboard cut-out of me on that bus, because nobody would have known what the bus was for if it was just him stood there, because he's not really that well-known.
The pair face off in their second fight on 30 May at Wembley Stadium. 60,000 tickets for the fight sold out in under an hour, in March.
The rivalry between the two is heating up, after Froch controversially knocked out Groves in the ninth round, in their first world title fight last year.
Read: Groves mocks Froch with cardboard cut-out in Chelsea scarf