Fire crew 'rescues' 40 stone man stuck at hospital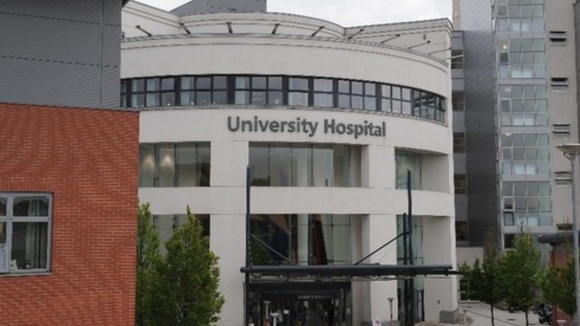 A man weighing 40 stone has been rescued by firefighters from a hospital in Coventry, after his electric wheelchair broke down.
His two ''frail'' carers were trying to get him up a ramp and into a vehicle at University Hospital, in Walsgrave, when the malfunction happened.
The carers tried for two hours to move the man, but had to call the fire service for help.
West midlands Fire Service sent its technical rescue unit and a fire engine from Bickenhill station. One firefighter said it took four of them to move the man into the vehicle.
He said:
"A patient, who weighed about 40-stone, was in a wheelchair that had malfunctioned.

"His two carers, who were both quite frail, were trying to get him up a ramp into his mobility vehicle but they couldn't.

''They tried their best before asking anyone they could for help. Nobody would do anything though, so they rang the fire service.

"The technical rescue team usually go out to jobs that are more than meets the eye.

"All they were told was that a disabled patient was stuck and needed a push up a ramp.

"Four blokes got behind him and gave him a push. They had been sat there for two hours."
A West Midlands Fire Service spokesman confirmed it was called at 6.15pm on Monday to an incident at the hospital site which involved a man who had become trapped due to a ''wheelchair malfunction''.