'JCB Smurfmovers' aiming to raise thousands in memory of colleague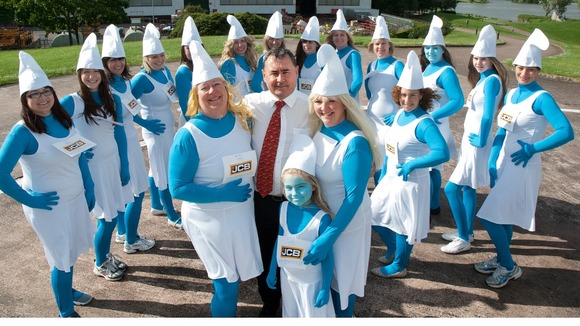 A group of 76 women are dressing up as Smurfs for this year's Race For Life in memory of a colleague who died from cancer.
The majority of the women are employees from JCB Earthmovers, in Cheadle and - along with family and friends - are donning the blue and white suits with blue face-paint for a 5km race at Trentham Gardens, on Tuesday June 10th.
The 'JCB Smurfmovers' hope to raise over £10,000 in memory of 43-year-old Christine Elks, a Principal Engineer at the Staffordshire company, who died in May this year after a 12 month battle with cancer of the Oesophagus.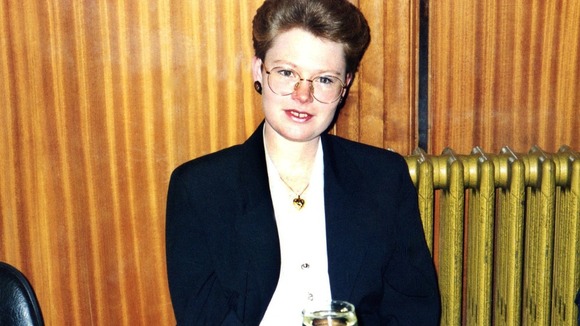 Christine, from Uttoxeter, had worked at the company for 25 years and was highly thought of, acting as a mentor to young engineers.
Her partner, Bob Borsley, said she would have been 'very touched' by her friends' gesture of support:
Christine had no idea that this was being arranged but she would have been very touched and humbled by the gesture from her colleagues. Myself and Christine's parents, Edward and Rhoda, would like to thank all the girls for taking part in this special fundraising event. It is fantastic that these wonderful people are taking the time to support such a great charity in this way.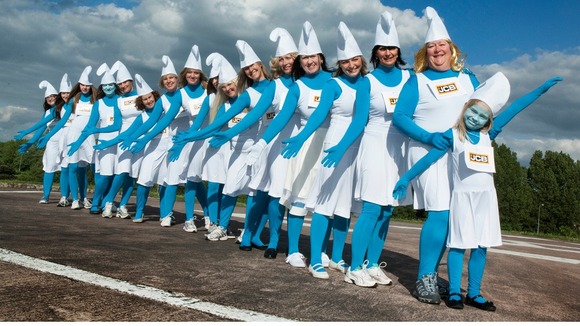 Organiser Sue Redding, says everyone involved has been touched by cancer. Sue, of Stafford, said:
We have been doing the Race for Life for the past five years and have a different theme each time. We've been the JCB Tigger Diggers, JCB Pink Ladies, the JCBees and the JCB Army. This year we have decided to dedicate our efforts to Christine who sadly lost her battle against cancer last month. Christine worked at JCB Earthmovers which is why we have gone with the 'Smurfmovers' theme.

Every girl in the group knows someone whose life has been touched by cancer which is why the event receives so much support. Race for Life is an amazing way to celebrate life but also serves as a reminder for those who have been lost to the disease. The JCB Smurfmovers will definitely stand out from the crowd but what's inescapable is the power and strength that comes from thousands of women joining together to kick cancer where it hurts.
In the last five years the group has raised more than £40,000 for Cancer Research UK.