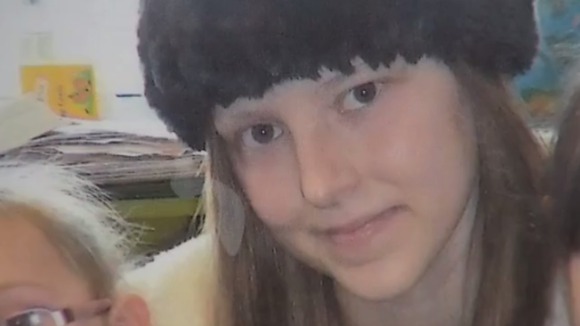 Hundreds of people packed a chapel in Leicester this afternoon to say farewell to 13-year-old Athena Orchard, who died last month from a rare form of cancer
The schoolgirl and budding amateur boxer left heartfelt messages on the back of her bedroom mirror that were only discovered after her death. Today though was about celebrating her life.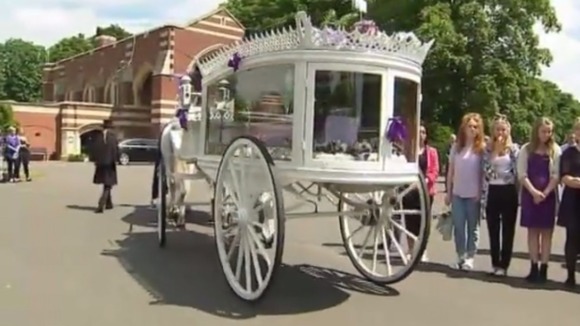 Sunshine never seems quite right for a funeral - but those who knew Athena Orchard would say it was perfect that such a bright girl was remembered on the warmest of days. Around 400 gathered at 1pm dressed not in black but in Athena's favourite - purple. Classmates, friends, family, all those closest to the brave teenager.
Eight months ago Athena was like any other girl her age, perhaps apart from her love of boxing - the club where she trained helped to raise funds for today's service. Last November she found a tiny bump on her head. Christmas brought blackouts and the New Year the discovery of several tumours, including one on her spine. Athena was diagnosed with osteosarcoma - a rare form of cancer.
She knew she didn't have long so unbeknown to her family she wrote her deepest thoughts on the back of her bedroom mirror. Her father found them after she passed away on May the 28th - one line read:
Every day is special. You could get a life-ending illness tomorrow.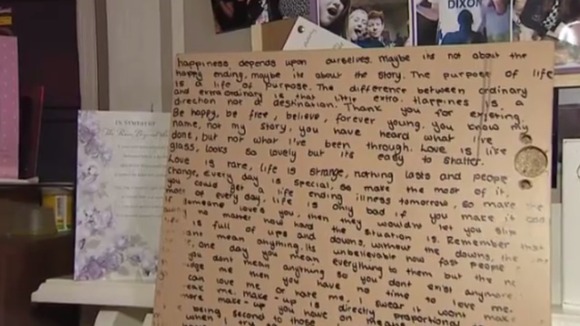 Right up until the last day she was braver than her parents and her brothers and sisters and I think that's what giving everybody so much strength because they're looking at the way that she coped with her illness and people think they have to stay strong because she was so strong.
– Charlotte O'Byrne, Athena's cousin

Athena's story spread world-wide over social media but today so many local people came to pay their respects that not everyone could fit inside the West Chapel at Gilroes Cemetery.

After the service, Athena's final journey, just a few hundred yards to the edge of the cemetery, where she was laid to rest watched by her loved ones clutching balloons - once again in her favourite colour.
It's heartbreaking because every day you wish she could be back here with us.
– Dan Goodman, school friend
She got the send off she deserved - it was beautiful and so was she, so she deserved all of that.
– Remi Hewitt, Athena's cousin