Robbie Williams: 'My back is knackered'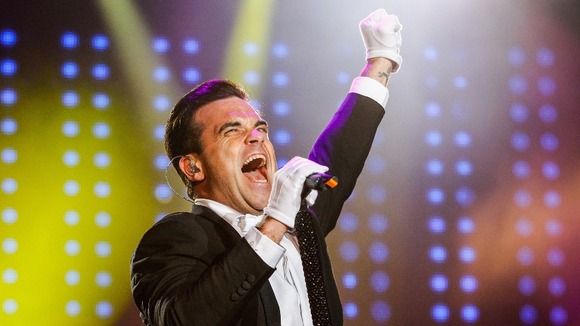 Stoke-on-Trent's Robbie Williams has revealed how performing at live shows leaves him in agony as he battles back pain and muscle spasms.
The 40-year-old star is playing a series of shows in the UK and said his back is "knackered".
Robbie had to sit out the annual Soccer Aid charity football match because of his difficulties.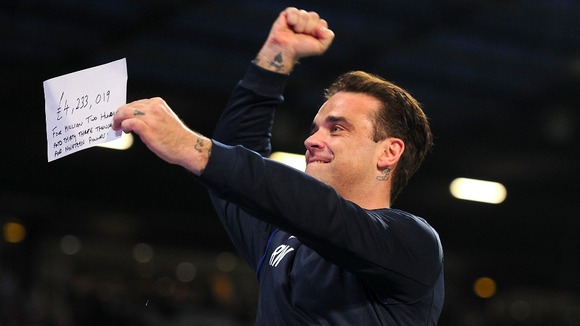 On his website he told fans:
Alas, my back's frigging knackered. The day after Belfast was spent in bed with it completely spasming - like tooth ache under my shoulder blades.

Oh the joys of getting older. These things are sent to test us. By whom and why, I'm not sure. But one thing's for sure - the show must go on, and it will.