Paddling pool ducklings greet visitors at pub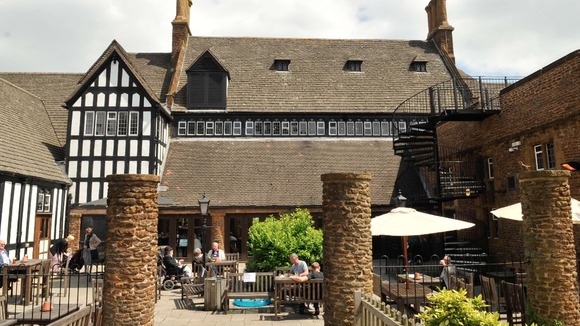 Two mallards, called Jemimah and Doris, have nested in the beer garden at a Birmingham pub and given birth to no less than 20 ducklings.
And the new arrivals have been given their own paddling pools at The Black Horse on Bristol Road in Northfield, Birmingham, as there is no water nearby.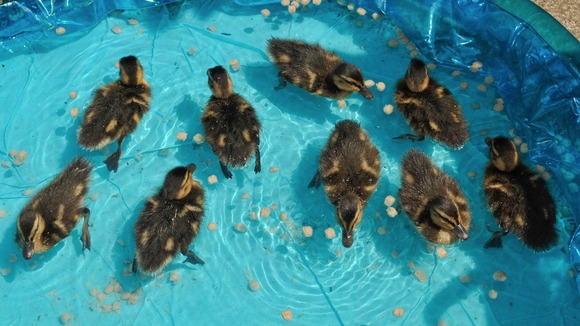 Russell Bridges, Duty Manager at the pub, calls the ducks his 'babies' said he's earned himself a variety of nicknames including 'Daddy duck', 'Daffy' and 'Donald'.
The 32-year-old said the duck invasion came as no surprise as three females and one male normally visit every year.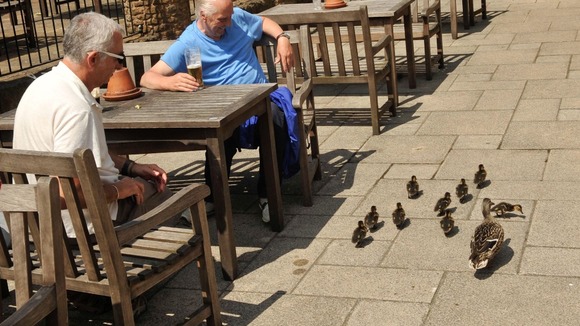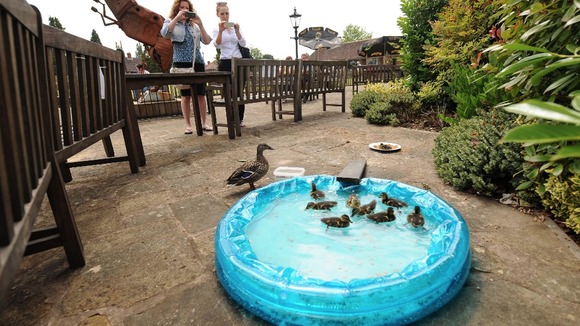 We're going to keep them here until they're big enough to leave.

I love them. I was up this morning at 6am feeding them.

People love them, I keep seeing it on Facebook. It's also on Youtube and everything.

Just the other day, there was a bloke walking a dog who just said to me: 'So how's the ducks?'

There was another bloke who walked in to have a pint so his misses could have a look at the ducks and another woman who found out about the ducks through Facebook.

They eat everything. We now have a duck fund and 100 quid's worth of food. I have about four large bags of food sat in the office.
– Russell Bridges, Duty Manager, The Black Horse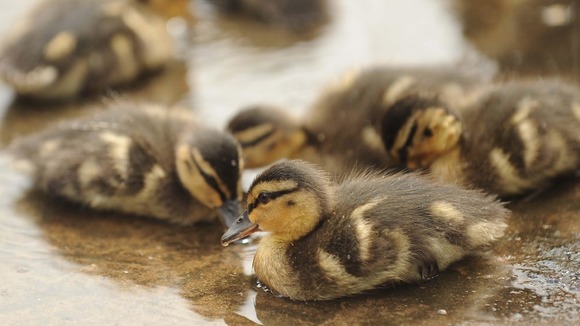 Russel said the only problem comes from Jemimah, as she doesn't like to share her new home.
Jemimah has taken over Doris's old nest and the first paddling pool so I had to buy go and buy another for Doris," said Russell.

Jemimah can't share her territory with anyone. When Doris comes over she just attacks and chases her off.

I usually tell them off but they do listen to me.

Sometimes, they have a walk with me. We just walk around the garden here.