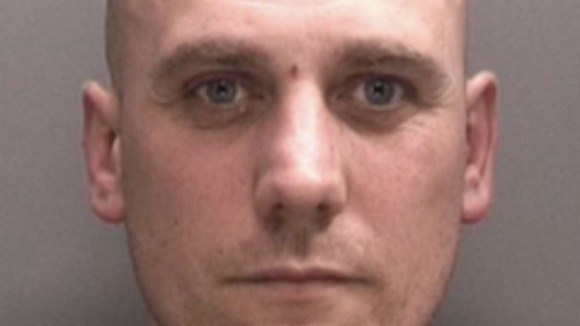 33-year-old Lee Roberts attacked an 87-year-old woman in her home, leaving her with the injuries seen below. She was just one of his many elderly victims.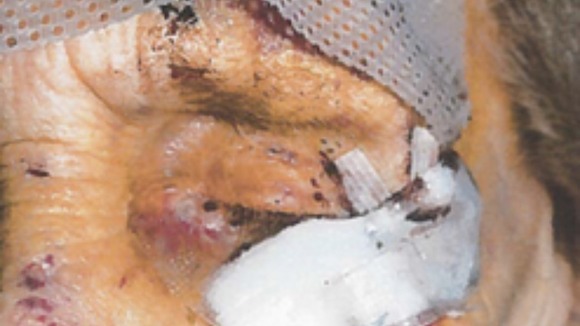 He tied a cushion across her face when he left with £500 cash taken from a bedroom wardrobe in her home in Chelmsley Wood.
He also stole a television from a 73-year-old's home and a 91-year-old woman's pension after following her to her house. The attacks happened around New Year.
Roberts, of no fixed address, was convicted of manslaughter in 2004 when a 90-year-old man he attacked in his Hobs Moat home later died in hospital.
He admitted four counts of robbery and one of burglary and was jailed for life yesterday at Birmingham Crown Court. He will have to spend at least six years and nine months behind bars before parole can be considered.
"He has a track record of nasty rush robberies and has already served many years in prison after one victim, who he left with broken ribs, died from pneumonia as a result of his injuries. Residents can now feel reassured that Roberts is no longer free to commit such despicable offences and may never emerge from prison if authorities deem he poses a risk in the future."
– Investigating officer DC Arran Cox from Solihull Police CID