Girl saves boyfriend's life on first date after he has a heart attack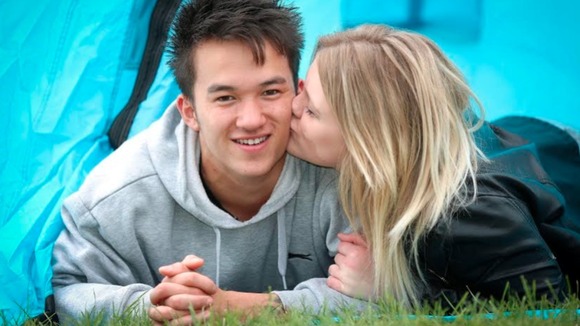 A 16-year-old student saved her new boyfriend's life after he had a heart attack on their first date.
19-year-old Zach Selby, an apprentice hairdresser and Chloe Tonnes, a beauty student, were camping in Lincolnshire when he suddenly collapsed alone on a deserted beach in the early hours of the morning.
"When I was giving him mouth to mouth his eyes were open. He was just staring up at me from lifeless eyes, it was terrifying. I can't believe that was our first kiss. I just thought to myself, if I stop he's not going to be able to live. I knew I had to keep going.
– Chloe Tonnes

Realising he'd been gone a while, friends went in search and Chloe spotted the light of his mobile phone lying next to his "floppy" lifeless body.

Despite having no First Aid training at all she performed mouth-to-mouth resuscitation for 40 minutes following instructions down the phone from the emergency services.

An ambulance took him from Woolsthorpe-by-Colesterworth to Grantham Hospital and he was discharged two days later.

In another twist to the story, Zach's brother and sister rushed to his side after his sister, a nurse, spotted his name in a record book.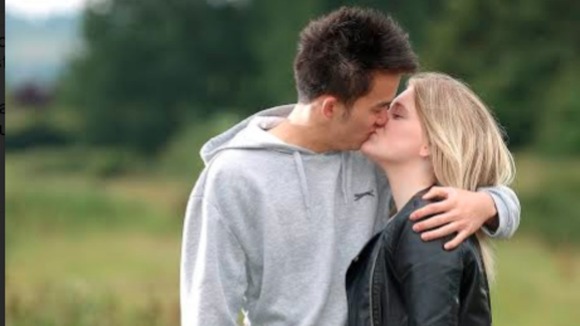 It's not known what caused Zach's illness - as he was adopted he could have a hereditary condition which he doesn't know about. He'll soon have a monitor attached to his heart to try and find out more.
The couple now say their relationship is now stronger than ever,
If it wasn't for my girlfriend I wouldn't be here right now and would never have seen my family again. I will never forget it. I can't believe how close I came to dying. She was amazing, she saved my life on our very first day as a couple - I don't know how I will ever pay her back.
– Zach Selby