Twerking Black Country 'grannies' become world-wide internet hit
It's been seen more than 120,000 times on YouTube, amassed half a million Facebook shares, and seen as far away as India & Japan, but this video of four 'grannies' dirty dancing isn't all that it seems.
The 'elderly' dance troupe had visitors to Stourbridge Carnival in stitches by defying their apparent age to bust some raunchy moves to music hits, including 'twerking' to Beyonce's Single Ladies and Gangnam Style by Psy.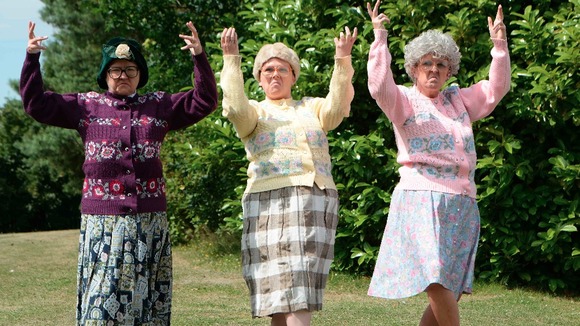 But the gyrating geriatrics are actually friends Sue Hawkins, Jackie Fellows, Deb Nicholls and Emma Rollason who perform together for the Dudley-based Fizzog Productions.
Now the video of their hilarious dance act has gone viral worldwide, and the girls may now be invited to the US to appear on TV.
The professional group have been together for 14 years after meeting at Dudley College where they studied Community Theatre. They are based at Thorns Community College in Brierley Hill.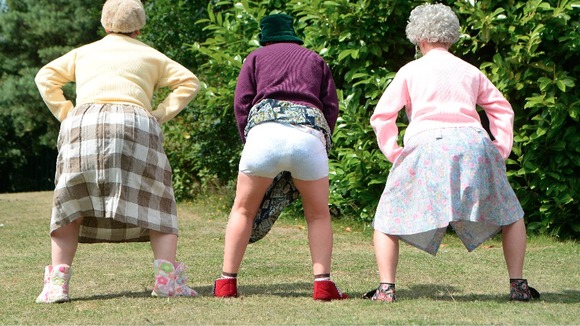 Sue, 42, and from Wordsley, near Stourbridge, plays the elderly character 'Letty' in the wacky dance act, which also features Bhangra music.
She said:
"We just can't believe the reaction we've had to the video. We put it on YouTube for a laugh and it just took off.

"We have had a huge response from people in India who loved the Bhangra dancing and from people in Japan who enjoyed our version of Gangnam.

"It's also become massive in America as well. There is interest in us going over there and appearing on an American TV show."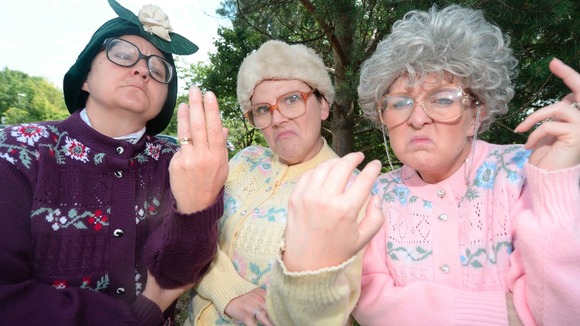 Jackie, 51, plays the elderly character 'May', 42-year-old Deb is 'Hilda', while Emma, 33, plays 'Ruby'.
Sue added:
"We are all from the Black Country and are very proud of our roots. These characters have been around for some time and they appear in comedy sketches which we perform at community events and shows.

"We developed the characters after visiting nursing homes in the Black Country, so these funny characters are based on some of the lovely people we met.

"The Black County flag is in the background of the video and it's great to promote the region to the world, especially as it is Black Country Day today."