Facial recognition first for Leicestershire Police
by Nancy Cole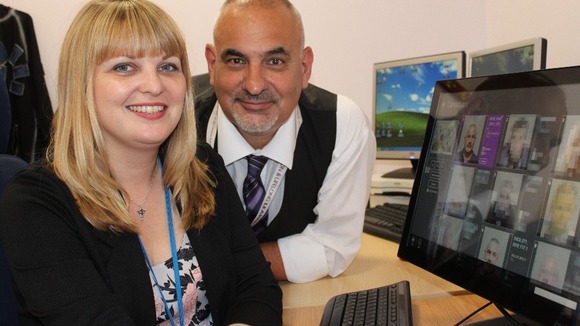 Leicestershire Police has become the first force in the UK to use 'facial recognition' technology to identify suspects caught on officer body cameras and CCTV.
The computer software analyses the footage and compares images to tens of thousands on the force's database.
Hilary Gazzard, an Identification Officer, said it's helping save hours of police time trawling through images manually.
To identity potential suspects the speed of it is phenomenal. You know before, looking for a white male in his mid-50's you could trawl through the system and we'd be able to find potential suspects but this facial recognition does it in a matter of moments, it's five, ten, seconds it looks at 92,000 images.
– Hilary Gazzard, an Identification Officer

The software, works by matching up key facial features and measurements. It then narrows it down to the top 200 matches, which an officer will then look through.

Andy Ramsay, manager of the force's identity unit said it brings up a wide range of potential suspects.
It will throw back the nearest face to the face you're looking at and you'll see when you're looking at our database, it will show men, women, black people, white people, asian people because it's not interested in ethnicity. What it's interested in is what that face actually looks like and that's where the operator comes in, who's looking at that machinery and can compare that against the photograph you've got.
– Andy Ramsay, manager of the force's identity unit

Officers said the six-month trial, which is due to end in September, has already helped save hours of police time.

Though the results can't be used as evidence in court, Leicestershire Police said it is helping detectives develop new lines of enquiry.

Chief Inspector Chris Cockerill said he's pleased with how the trial has gone so far.
Victims of crime need to be supported, we need to ensure that the public have confidence in us and being able to ensure this crime is progressing and investigated as quickly as possible, I think is a fantastic way forward.
– Chief Inspector Chris Cockerill

Police forces from other parts of the UK, and abroad, have contacted Leicestershire with an interest in the technology.

It's thought it could be used to help enhance security at airports and sporting venues.