Ryanair blunder sees holiday makers put on wrong plane to Latvia instead of Spain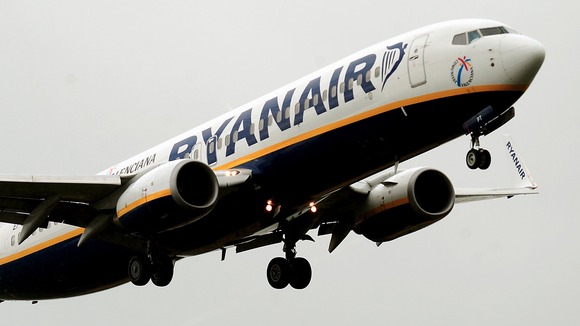 Two families say they're outraged after a blunder by Ryanair staff at East Midlands Airport which saw them put on a plane to Latvia instead of Spain.
Stephen Pritchard, 37, and son Jake Kelly, 14, and Jo Housley and her three young children thought they were on a flight to Almeria, Spain, after being ushered through departures from East Midlands Airport at 6.30am yesterday.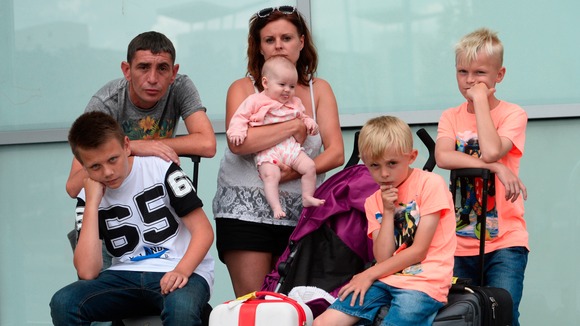 Instead the two families – who did not know each other – discovered they were on a plane taking them 1,850 miles away from their chosen destination to Latvia just minutes before it was due to take off.
By the time the mistake had been discovered they had missed their flight to Spain and were told to catch a taxi to Birmingham Airport for the next available flight, a full 11 hours later.
Outraged Stephen, a painter and decorator from Cannock, Staffordshire, said: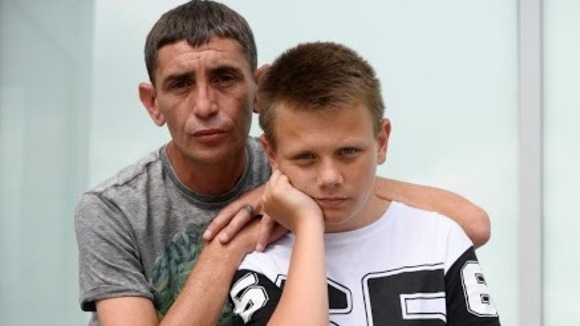 "I couldn't believe it. Our boarding passes were checked three times, at the gate and the concourse and on the plane, where we were even led to our seats.

"This was a massive security risk, I could have been a terrorist or anything. This comes at a time when they are supposed to be tightening security. It's unbelievable."
– Stephen Pritchard, from Cannock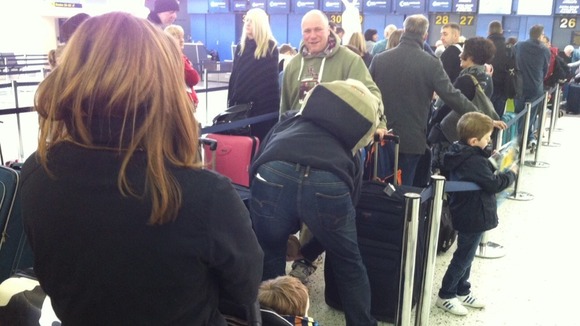 The confusion began when two queues of holidaymakers formed closely together at East Midlands Gate Four where the flight to Riga in Latvia was departing from and Gate Five, where the Almeria plane was flying from.
Once the families arrived at the desk, they showed their boarding passes and were let through by staff without any hesitation. They went on to the next check point and their passes were checked again and still no problems were flagged up.
Once on the plane, their boarding cards were marked by a flight attendant and they were pointed towards their seats.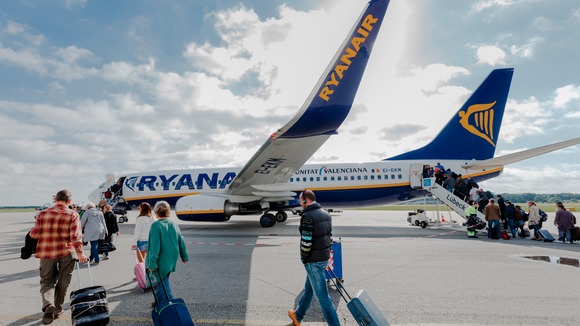 They were only alerted to the flight fiasco when the real occupants of the seats arrived – but by then the families were told it was too late for them to get on their flight to Spain.
Instead, they were told the next available flight to Spain was to Murcia – which is 107 miles from Almeria – and would be from Birmingham Airport. The two stranded families met after being taken off the plane and spent GBP70 on a shared taxi to Birmingham.
Jo, 29, from Rotherham, was travelling with her four-month-old baby Erin and sons Jordan, 10 and Charlie, seven, to see her mother-in-law in Spain.
Stephen was taking Jake to stay with his gran during the summer break.
He said he would have to pay another GBP130 once in Murcia for a taxi to Almeria.
He added:
"When they discovered we were on the wrong plane we were told the correct flight was all sealed and the pilot would not let anyone else on.

"Originally they wanted us to pay extra for another flight but I refused. We were told we could fly to Murcia at around 6pm from Birmingham Airport, but we'd have to claim the taxi fare back.

"We are GBP70 out of pocket and have had to change all my Euros back to Sterling to pay for things."
– Stephen Pritchard, from Cannock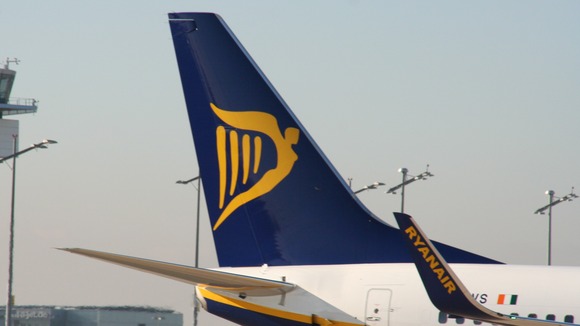 A spokesman for Ryanair said:
'While it is the responsibility of each customer to ensure they board the correct aircraft, we have asked our handling agent at East Midlands to investigate this incident and ensure it does not recur. "We sincerely apologise to the customers in question, who have been transferred onto the next available flight free of charge, provided with refreshment vouchers and advised to keep receipted expenses for reimbursement of additional transport costs."
– Ryanair spokesperson