Student left with bloody head injury after attack by swooping seagull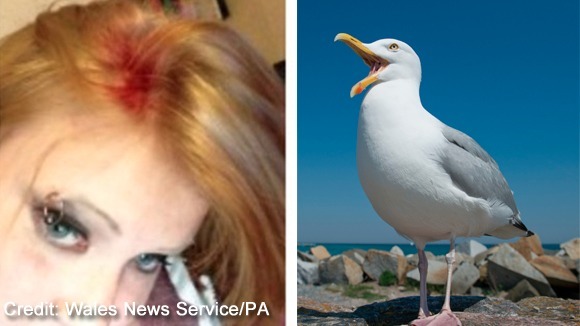 A student from Birmingham is recovering from a head wound after being attacked by a swooping seagull in Wales.
Shannon Harris was left with a gash to her scalp after she went to help a baby gull which had wandered onto a busy road in Aberystwyth.
As she approached to within a metre of the baby bird, an adult gull swooped on the 18-year-old, using its powerful beak to stab her head after becoming tangled in her hair.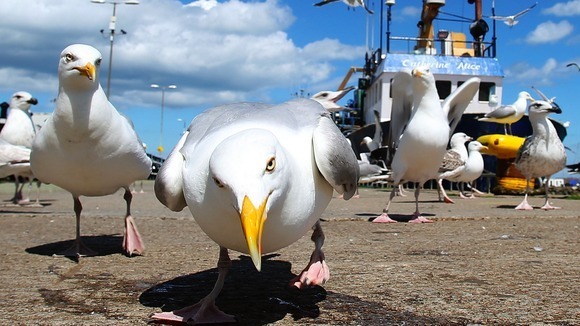 Speaking after the attack, she said:
I ran back to my house with one seagull caught in my hair and the others still swooping down on me, clipping their beaks. I was terrified - my hands were shaking so much I couldn't unlock my front door.
– Shannon Harris, student from Birmingham

The 18-year-old student is currently studying at Aberystwyth University, where locals claim attacks by gulls are on the increase.