One of the West Midlands' longest-serving MPs is to stand down after 35 years in Parliament.
Black Country MP Sir Richard Shepherd has written to the chairman of his constituency party to say he will not stand again at next year's general election.
The Tory, who has represented Aldridge-Brownhills since 1979, is 71. He was knighted in 2003.
Advertisement
Police in Edinburgh are asking for the public's help to trace a 32-year-old woman who may be in Birmingham.
Laura Gorrie has not been seen since October 10, when she said she was visiting ASDA in her home city of Edinburgh. She has gone missing on a number of occasions before, when she has travelled to London, Aberdeen, Inverness, Cardiff, Blackpool and Glasgow.
Police believe Ms Gorrie may be staying in a hostel in Glasgow, Dundee, Birmingham or London.
Officers say that she is a particularly vulnerable person who depends on regular medication which she did not take with her.
Laura is described as white, 5 ft 8in, of large build, with long brown/strawberry blonde hair, blue eyes and glasses. She has a Tasmanian devil tattoo on her upper right arm, with an 'S' above and 'Dad' below. She was last seen wearing a grey, hooded, 'Slazenger' jumper and navy blue jogging bottoms.
Hereford United has paid back more than £50,000 in unpaid rent to the county council today.
Club chairman Andy Lonsdale told ITV News Central that the payment was in response to a council attempt to take ownership of the Edgar Street ground last night, and threats of legal action.
A member of the Hereford United Supporters trust says he is 'despondent' about everything that has gone on at the club.
Mike Baldwin says there have been broken promises and that he wants to see the owners stand down.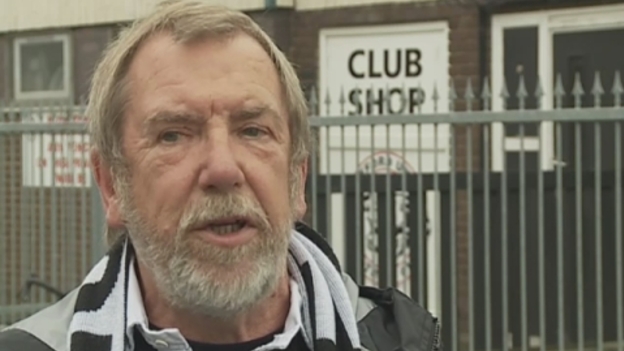 The reaction comes after Herefordshire council went to repossess Edgar Street over the club's unpaid rent.
Advertisement
The owner of a farm in Newport, who pleaded guilty to a forced labour charge, has been given a four-and-a-half year sentence.
In light of the sentencing, the CPS said David Daniel Doran exploited a 'vulnerable and timid man'.
Tough new rules on term time holidays should be overturned, council leaders urge.
The current law can lead to fines for parents who take their children out of school without permission.
Council leaders say headteachers should decide whether to allow pupils to be taken out of school.
The Local Government Association (LGA) says the current law fails to recognise family life is not simple and there may be times when parents need to take children out of lessons for legitimate reasons.
Load more updates
Back to top