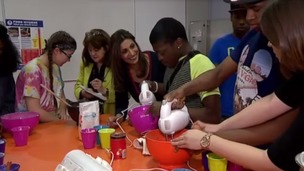 19 young lives have been lost to gang and knife crime in the West Midlands in the last year.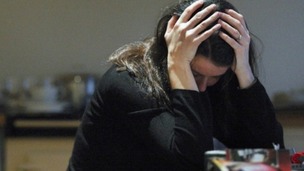 Catherine Saunders, from Nottinghamshire-based Midlands Women's Aid, backs calls for psychological abuse to be made an arrestable offence.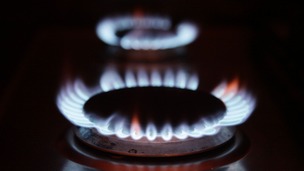 A new survey has found that 55% of East Midlanders wouldn't talk to their family or friends if they were struggling to pay their bills.
Live updates
Birmingham Ofsted Report
A report's found that Birmingham City Council is failing to protect vulnerable children. The Council's been criticised after a surprise visit by Ofsted last month, which found the city's Children's Services were "inadequate" and need to improve. Immediate action has been ordered.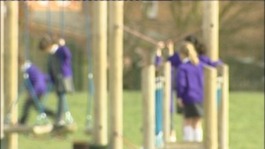 Vulnerable children are still at risk because Birmingham City Council has failed to meet improvement targets.
Read the full story
Advertisement
Hillsborough police search
Government papers which have been kept private since the deaths of Liverpool fans at Hillsborough will be released today.
Liverpool were playing Nottingham Forest on 15th April 1989 when 96 fans died during a crush on the overcrowded terraces of Sheffield Wednesday's ground.
The documents will be made public for the first time, alongside a report from the Hillsborough Independent Panel.
Fore more information on this story head to ITV Granada.
Uninsured Drivers in Birmingham
Police looking for uninsured drivers reached a new milestone today - by seizing the millionth uninsured vehicle.
Here in the Midlands, the number of drivers who aren't covered, is the worst in the country. Charlotte Grant joined the police operation this morning
Uninsured Drivers in Birmingham
Ashton West, Chief Executive Motor Insurers Bureau explains how uninsured drivers make insured drivers pay.
Uninsured Drivers in Birmingham
West Midlands Police are out early this morning, stopping suspected uninsured drivers.
Today they will seize their millionth uninsured vehicle as Birmingham is found to be one of the worst postcodes for drivers without insurance.
Advertisement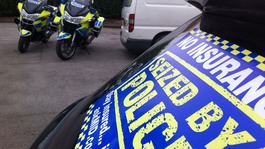 West Midlands Police will seize their millionth uninsured driver today as Birmingham is identified as a hotspot for uninsured motorists.
Read the full story
Unemployment Struggle
A report by the Prince's Trust has learnt that three in four young people in the East Midlands are finding it harder to get work this year.
Jonathan Dawson from The Prince's Trust says that work they are doing with RBS shows that self-employment could hold the answers many young people need.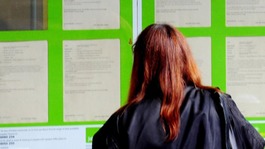 A third of young people in the East Midlands are finding it harder it get a job.
Read the full story
Labour MP for West Bromwich Tom Watson, a member of the culture, media and sport select committee which had previously questioned Rupert and James Murdoch, says he is unconvinced by Rupert Murdoch's appearance at the Leveson Inquiry.
Load more updates