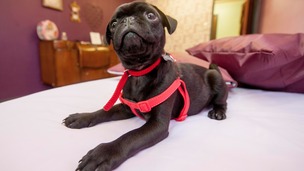 A new kind of B&B has opened in Solihull called 'In The Dog House'...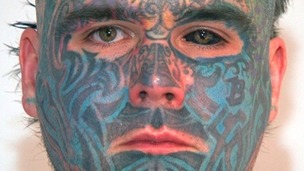 A man who has 90% of his body covered in tattoos, and was denied a passport after changing his name, says after 6 months one is on its way.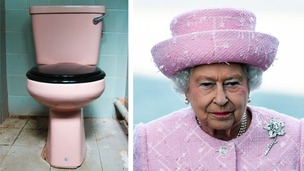 A toilet built for the sole use of the Queen during a visit to the Midlands is being given away.
Live updates
Calendar
Some of the world's top water ski champions have gathered for a tournament in Lincolnshire.
The Stokes Pro Am tournament at Hazelwood Ski World in Thorpe-on-the-Hill has attracted the current world champion and world record holder Freddy Krueger.
He will be challenged by British number one and world number three Tom Fladborg-Asher at the two-day event.
In total, 16 professionals and 37 amateurs are taking part, including local prospect 15-year-old Rob "The Rocket" Hazelwood, seen below warming up for the event: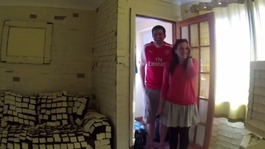 Newlyweds Jamie and Emily Pharro returned from their honeymoon only to discover their home plastered with thousands of post it notes.
Read the full story
Advertisement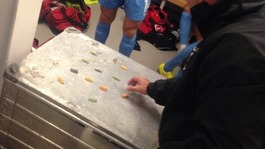 The Lincoln City manager Gary Simpson used jelly babies to help arrange his team ahead of their win against Conference rivals Barnet.
Read the full story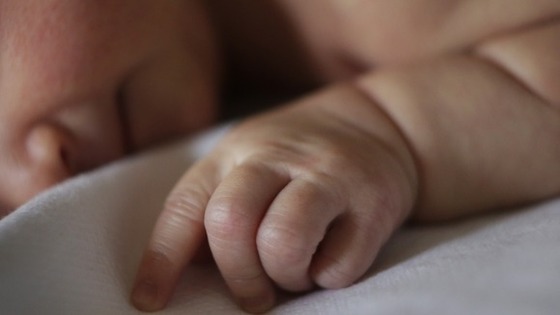 Amelia was the most popular girls name across the East and West Midlands for new-borns in 2013, according to new data from the Office for National Statistics.
For the boys - in the East Midlands the most popular name was Oliver - and in the West Midlands it was Mohammed.
Leicester City Council has used its CCTV cameras in the hunt for a missing cat.
Despite the council's efforts - there has been no sighting of the missing feline.
The owner of the cat, which has been missing since July 6, sent a Freedom of Information request to the council to ask if they could check its local footage.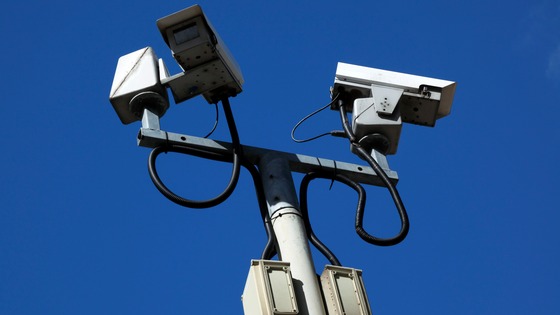 While this is not the usual sort of request we would deal under the Freedom of Information Act, given the very specific areas and limited timeframes detailed by requester, we were happy to be able to help on this occasion.

Checking the relevant CCTV footage took no more than 30 minutes of staff time and therefore the cost was negligible.

It would not have detracted from the important public safety role that the CCTV team carry out.

It is reassuring that members of the public have confidence in CCTV and recognise its value when assistance is required.
– Leicester City Council spokesperson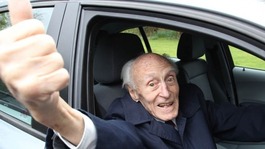 With more than 200 British drivers over the age 100, a new ITV documentary will look at why and how they still get behind the wheel.
Read the full story
Advertisement
West Country (E)
One of the country's most important Roman sites is being brought to life, a hundred and fifty years after it was first discovered. Visitors to Chedworth Roman Villa in Gloucestershire, are getting the chance to experience it with a planetarium-style projection. The "discovery dome" has been developed by a student from the University of Bath.
John Tredinnick a researcher at the University says visitors will be taken back in time during the tour: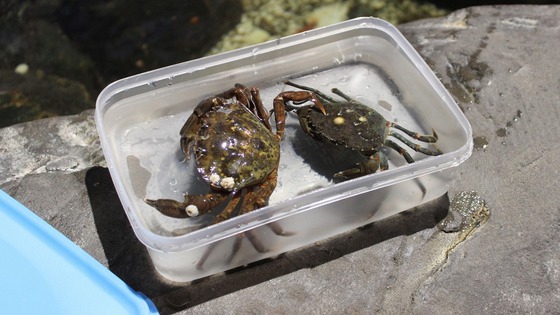 Two crabs have been discovered in a tower block lift in Birmingham.
The were recently found by a woman and were put into a plastic box, where they were then taken to the National Sea Life Centre for a new home.
It is believed someone may have brought them back from a trip to the seaside.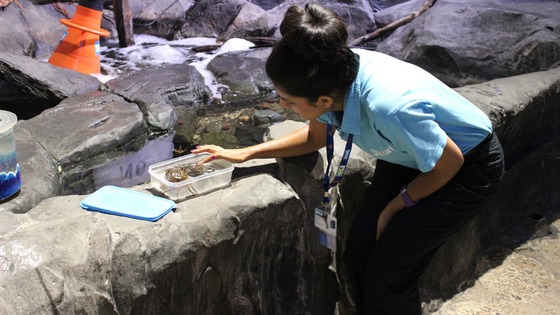 If you go crab fishing or come across any other sea creatures on your travels, please don't bring them home with you – they are very sensitive creatures and need to be kept at a certain temperature with a good supply of sea water or they won't survive.
– Centre curator James Robson

Both crabs are now being cared for by experts and will be introduced to the British shore line exhibition.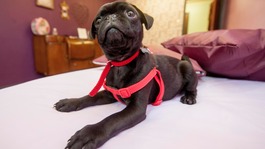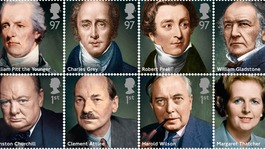 A collection of stamps commemorating former British prime ministers is being launched by the Royal Mail.
Read the full story
Load more updates