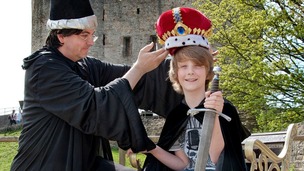 A king has been crowned today at Dudley castle after hospital staff made a schoolboy's dream come true
Want to know more about Easter eggs? Here's 12 facts to ponder as you tuck into today's chocolate treats.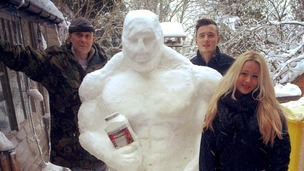 ITV News Central has been sent photos of different sculptures made with snow
Live updates
Boxer Carl Froch becomes Dad again
Our Baby Girl Natalia arrived at 19:00... @rachcordingley has been amazing & is doing brilliant. I'm so proud :) xx
From
@Carl_Froch
on Twitter: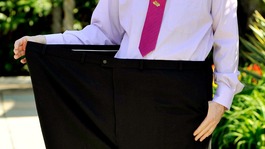 An electrician who lost almost half his 33-stone body weight has been named Slimming World's Greatest Loser of 2013.
Read the full story
Advertisement
Falcon chicks hatch
Peregrine falcons hatch in early hours of the morning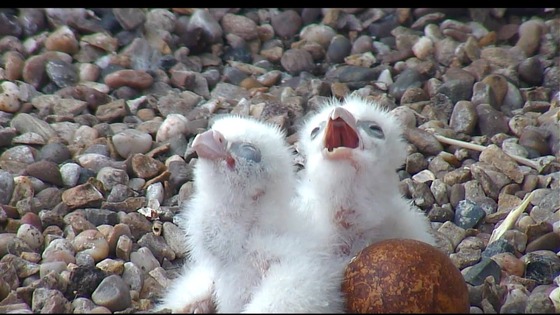 The two peregrine falcon hatchlings are currently nested at the top of the Newton building in Nottingham city centre.
Both hatched in the early hours of this morning (Monday 29 April). A third is expected to hatch soon.
Falcon chicks hatch
Falcon chicks hatch on Nottingham Trent University building
Two peregrine falcons hatched on top of a Nottingham Trent University building with a third on its way.
The birds are nested at the top of the Newton building in Nottingham city centre.
A live camera of the falcons and their parents can be seen here.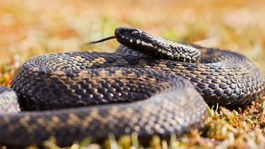 A rare sighting of an adder has been confirmed in the Swanholme Lakes area on the outskirts of Lincoln.
Read the full story
Guide Dog pups visit RAF Cosford
Guide dog puppies training at RAF Museum Cosford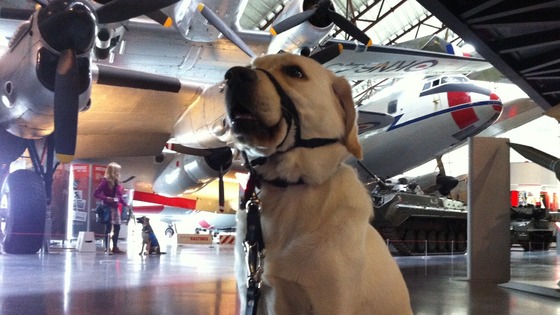 A group of trainers have taken guide dog puppies to RAF Museum Cosford today for essential training.
Five puppies – all under the age of eight months – are visiting the museum for a days' training around different types of aeronautical sights, sounds and smells.
There are over 4,700 guide dog owners in the UK.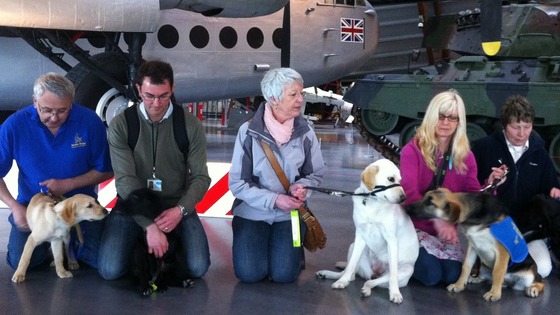 Advertisement
Story of police officer killed in 1897 resurfaces
The story of a young police officer killed in a brawl in 1897 has resurfaced.
The helmet of George Snipe, a young policeman in Birmingham, was recently placed in a museum. It was here, under the interest of his relatives – and the relatives of his killer – the full story came to light.
Goat adopts two rejected lambs
Golden goat adopts two rejected lambs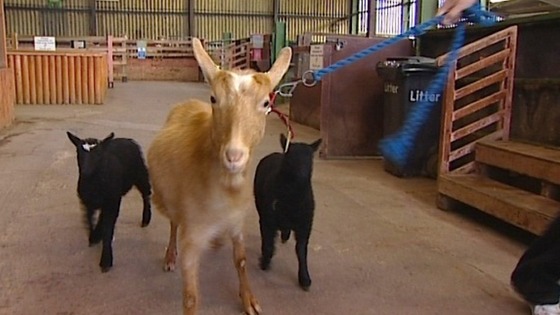 A goat at a farm in Nottinghamshire has adopted two lambs who were rejected by their mother three weeks ago.
The lambs, who really were the black sheep of the family, were born nearly three weeks ago at White Post Farm in Farnsfield. They've now been taken into the care of Geraldine the Golden Guernsey goat.
The farm has launched a Facebook page inviting visitors to suggest names for the lambs.
Anthony Moore, one of the managers at the farm, said: "We were worried because the first few days are critical as the lambs need nutrients from their mother's milk. Luckily Geraldine was more than happy to adopt and feed them.
"She had a male kid earlier this year so is no stranger to motherhood," added Anthony Moore.
Flowers blasted with hard rock grow best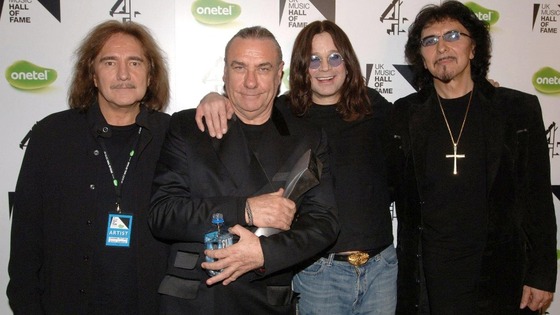 Gardening expert Chris Beardshaw has recommended a new technique for bigger blooms - blast your plants with heavy metal.
The broadcaster and gardening expert revealed that a constant diet of Black Sabbath worked wonders on a greenhouse full of plants, but exposure to Sir Cliff Richard proved a total disaster and killed every plant in a horticultural experiment.
The experiment showed that plants subjected to Black Sabbath had the best flowers and the best resistance to pest and disease.
Caring pony recognised for work with disabled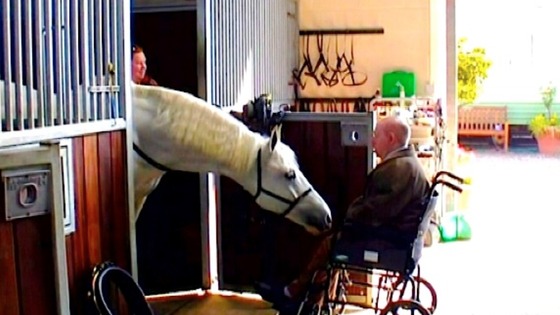 A pony from Leicestershire who helps people with disabilities has been recognised at the ITV British Animal Honours 2013 awards.
Twenty-year-old Yorkie has given rides to 500 people in need of therapeutic treatment.
The award ceremony, presented by Paul O'Grady, with be on ITV tonight at 8pm.
Load more updates