Teenage cancer campaigner Stephen Sutton will be honoured for his fundraising work with a posthumous Pride of Britain award.
Read the full story ›
A woman from Birmingham claims she has seen the face of Christ - in a picture she took of her newly-laid toilet floor. Can you see it?
Read the full story ›
Advertisement
A Grenadier Guard outside Buckingham Palace captured on camera busting some moves is reportedly from Derby.
Read the full story ›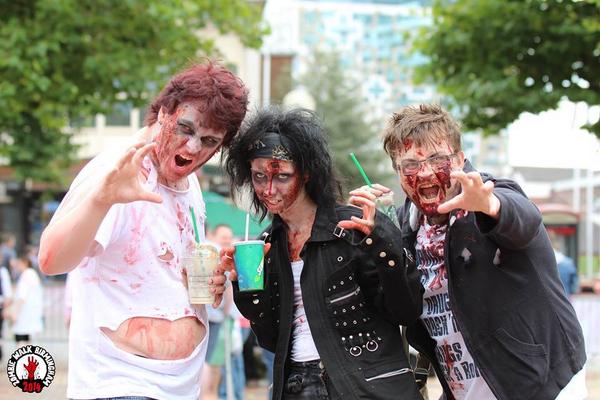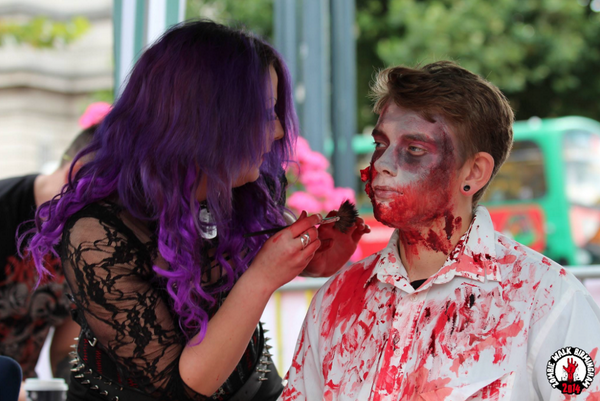 An eBay user has attempted to auction off advertising space on his arm as an unusual way of raising money for charity.
Read the full story ›
A selection of bras have appeared hanging from bushes on a roundabout in Lincoln.
It is a mystery as to how or why they have been put on the Carholme Roundabout.
Advertisement
The country's most famous address, number 10 Downing Street has sold at auction for £43,000.
But the Prime Minster isn't moving house, it is in fact a property in Nottingham.
It's not even got the famous black door, instead it's a traditional three storey two bedroomed end-terraced house in Sutton in Ashfield.
Twenty-week-old snow leopard Makalu has experienced the outdoors for the first time since he was born at Dudley Zoo.
Makalu, who was born in May, was joined by his mum Nanga as they began exploring the rocks, cave and pool in the outdoor enclosure.
He made his public debut in June but has only just been able to step into the great outdoors.
A 92-year-old ex-pilot said his first ever sky dive was a 'wonderful sensation'.
Peter Proctor was a Spitfire pilot during the Second World War, and never had to use a parachute before today - but he added he would like to do another sky dive in the future.
A former Spitfire pilot has completed his very first sky dive in Peterborough.
92-year-old Peter Proctor never had to use his parachute during the Second World War.
He successfully completed his charity charity jump at Sibson airfield this afternoon.
Load more updates