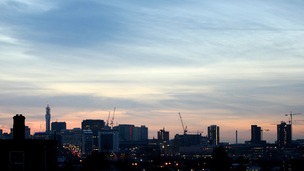 Find out which two Midlands-based companies have been voted in the top ten 'happiest brands'.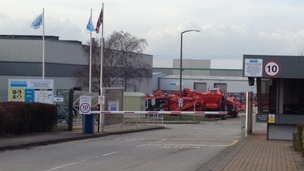 Sandvik Construction want to close their factory in Swadlincote which would result in 360 job losses.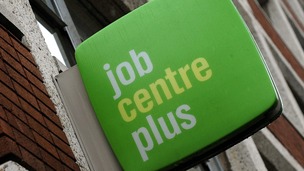 More people are in work as new figures show unemployment has fallen to 8.1% in the West Midlands and by 6.4% in the East Midlands.
Live updates
A new 'concept SUV' has been unveiled by Jaguar Land Rover at this year's New York Auto Show - featuring advance new technology such as gesture control, a 'transparent' bonnet and smart glass.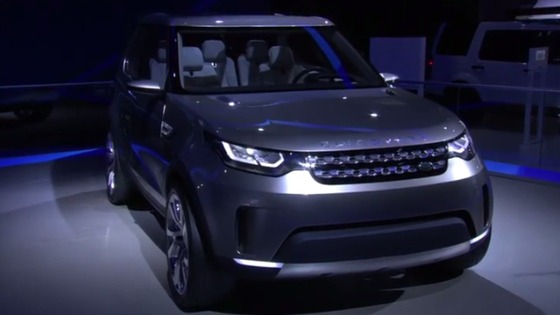 The Discover Vision Concept SUV went on the stand at the show for the first time, alongside the Jaguar C-X17 which made its market debut.
New technologies being researched include a Human Machine Interface, which involves both voice and gesture control - meaning people inside the car need only to wave their hand to open a window or close their door.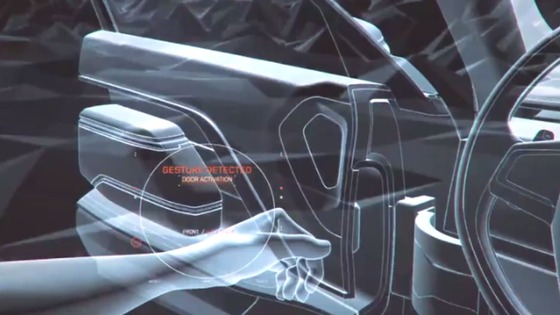 Meanwhile, the 'transparent' bonnet uses virtual imaging designed to improve off-road visibility for the Land Rover.
JLR, which has factories in South Staffordshire and in Solihull, also revealed it is working on a car which - if the driver chooses - can drive itself.
Documents have been released which raise questions about why Coventry City Council spent millions of pounds of taxpayers' money, taking on the mortgage debts of the city's Ricoh Arena.
The decision was taken last year, while ACL, the company which owns the stadium, was involved in a bitter row with Coventry City Football Club over rent.
New details about the process has led one group of Sky Blues supporters to set up a political party to stand in local elections, to try to question the council further. Darryl Murphy has been investigating.
Advertisement
Next boss shares £4m bonus with workers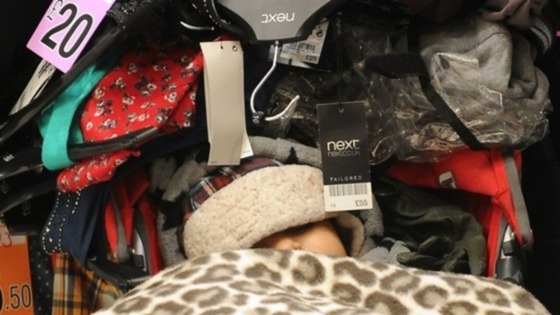 Reacting to the news the chief executive of Leicester-based Next is to share his bonus of £4million with 20,000 staff, giving them the equivalent of a 1.5% pay rise as a one off payment next month, Mick Rix, the GMB union's national officer for retail staff, said:
"This pay rise, while welcome, will place Next staff 18p above the national minimum wage of £6.50. This is well below a living wage of £7.65 an hour outside London and £8.80 in London, while 30,000 of the 50,000 employees will get no share of the £4 million bonus."
Next boss shares £4m bonus with workers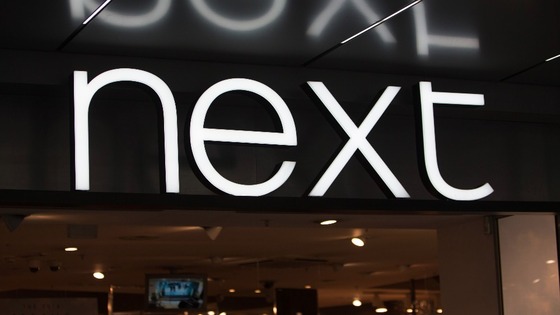 The chief executive of Leicester-based retailer Next has announced he's sharing a £4million bonus with thousands of the firm's staff.
Lord Wolfson said in a letter to employees that an incentive scheme he was awarded in 2011 had grown and was "more valuable than I could possibly have hoped".
He said that instead of accepting the bonus he had decided to share it among staff who have worked for the company since 2011 - around 20,000 employees.
The money will be shared out in proportion to a worker's annual salary, and will equate to a 1.5% pay rise, as a one-off bonus next month.
Anglia
There are reports that one of Northamptonshire's biggest companies is considering cost-saving measures which could see workers take a pay cut.
Cereal firm Weetabix is looking to make the move to remain competitive. It comes just weeks after Corby's Solway Foods announced it was axing 900 jobs.
Click below to see Russell Hookey's report
Candy Crush creator set to float on US stock market
National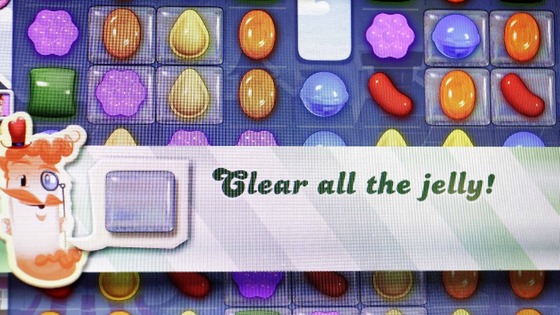 A businessman from the Midlands could earn more than £500 million from today's flotation of King Digital Entertainment.
Self-made millionaire Melvyn Morris has a 12.2% stake in the company behind the Candy Crush developer, which is to be valued at $7.08bn (£4.28bn) when shares are sold on the New York Stock Exchange.
The move could make Mr Morris - who left school at 16 and became a management consultant by 20 - one of the richest men in Britain.
After setting up a number of UK businesses, the entrepeneur founded dating agency uDate, which was sold for £150 million in 2002 having taken off in the dotcom boom.
He used the money he made from the sale to help found King, as well as invest in his local football team, Derby County.
Advertisement
900 jobs to go as food factory closes in Corby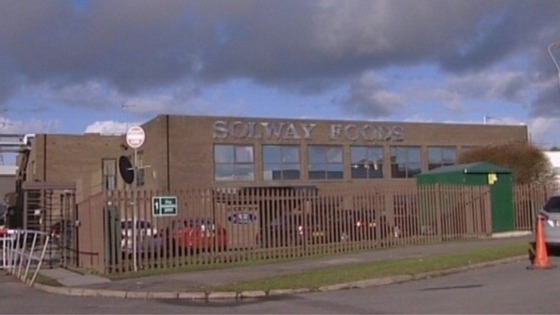 A food company in Northamptonshire says it wants to minimise the number of compulsory redundancies after it announced the closure of its food processing plant.
Solways Foods in Corby announced that 900 jobs could be lost, but the firm says it will redeploy people where possible.
It is closing the site by the late summer because it says it is no longer viable.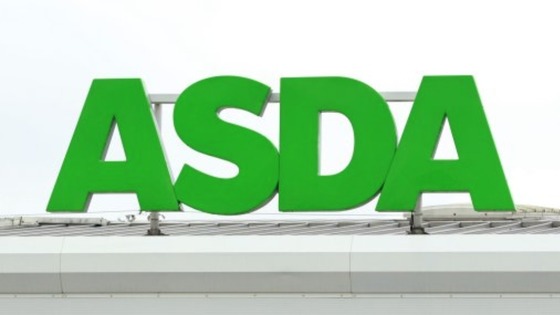 Staff at an Asda office in Leicestershire have been briefed by the company on a five-year plan which could see the loss of 200 jobs.
The company's clothing arm, George, is based in Lutterworth, and staff there, as well as at the head office in Leeds, have been told of the plans to tackle the increasing competition from rivals and discounting stores.
An Asda spokeswoman said:
In the spirit of openness, we've let our colleagues know that we will be having some more detailed discussions with them this week about a new structure.
The company have not commented on details of the redundancy plan, which will not impact on shop-floor staff.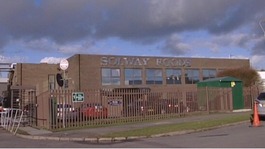 Solway Foods has confirmed that it is to close its food processing plant in Corby, Northamptonshire with the loss of 930 jobs.
Read the full story
900 jobs to go as food factory closes in Corby
Anglia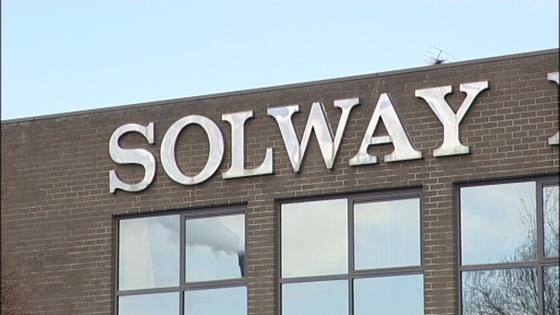 A food processing plant in Corby is to close in the summer with the loss of 900 jobs.
Although 500 job losses had already been threatened at Solway Foods, discussions had been continuing to try to save the factory.
Solway Foods is the town's second largest employer, but the company says the factory, which opened in 1988, is no longer viable.
Load more updates