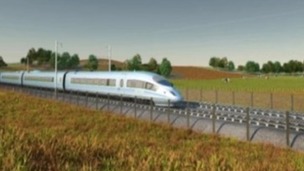 The controversial high speed rail has been severely criticised in a report by the National Audit Office.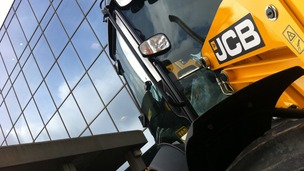 Midlands digger manufacturer's earnings at £365m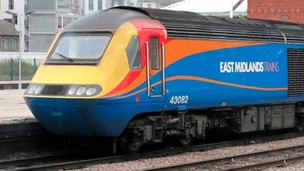 A £100m rail upgrade across Nottinghamshire will cause disruption across the East Midlands this summer - to find out how click here.
Live updates
Hovis bakery closes
Hovis bakery closes today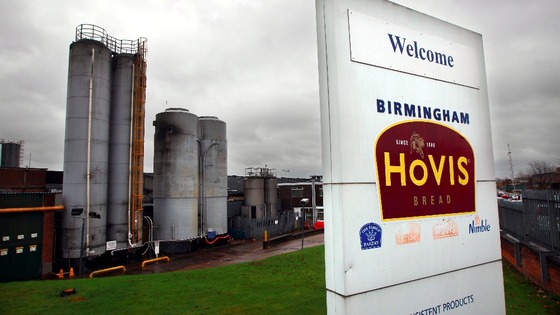 The Hovis bakery in Birmingham will finally cease production today, leaving hundreds of people out of work.
The decision to shut the Garretts Green factory came after owner Premier Foods lost a £75 million a year contract to supply Co-operative supermarkets.
Coca Cola axes jobs
Coca Cola looking to 'minimise redundancies'
Coca Cola has released a statement following the announcement of 300 possible redundancies across the UK.
The drinks producer has a plant in Northampton.
Following a strategic review, we are proposing to end our direct delivery service in Great Britain. This service is primarily used by foodservice outlets and we have identified the need for a more efficient way of distributing our products to these customers.
We have now started a full consultation on these proposals with our employee representative bodies and the Unite trade union. If these changes were implemented they could result in the loss of approximately 288 roles from a total workforce in Great Britain of 4,400.
We do not make these proposals lightly and we will, of course, be looking to minimise redundancies as far as possible and will offer support to help colleagues through this process.
– Coca Cola spokesperson
Advertisement
Coca Cola axes jobs
Job cuts to be made by Coca Cola in Northampton
Coca Cola has today announced it will be axing almost 300 jobs across the UK, including staff at its Northampton plant on the Brackmills Industrial Estate.
Union Unite has described the decision as a 'devastating blow'.
Cola Coca Enterprises is a highly profitable and successful global company and we will be doing everything in our power to protect jobs.
– Jennie Formby, Unite national officer for food and drink
Cereal maker's harvest headache
National
Weetabix halts production of two cereals after poor harvest
In a statement Weetabix have confirmed that they have had to halt production of two cereals due to the impact of last year's bad weather on the wheat crops.
We can confirm that unfortunately due to technical issues we have been unable to make Weetabix Minis and Oatibix Bitesize to our exacting standards and have taken the decision to reduce production to resolve the issues.

This has meant a shortage of supplies of these products to the retailers.

This is a temporary reduction in production and we are working hard to fully restore normal capacity so our consumers can once again enjoy the products at their best quality.
The Weetabix Minis and Oatibix Bitesize range are made in a unique factory and no other produce made by The Weetabix Food Company are affected. We apologise for the inconvenience that this may have caused our consumers but assure them of our commitment to make great tasting nutritional breakfast cereals of the highest quality.

The problem is linked to the quality of wheat caused by the extreme wet and cold weather during last year's growing season. We remain committed to sourcing local wheat, weather permitting.
– Weetabix statement
Brewery staff's strike ballot
Unite say brewery workers 'very angry' about shift changes
Unite the Union say changes being proposed by the management at the Molson Coors brewery in Burton-on-Trent are denying workers' human rights.
It has balloted more than 400 staff at the brewery in a row over pay, shift patterns and terms and conditions.
"Our members, the vast majority of the workforce, are very angry at the hardline attitude of the management which could mean they are sacked and then re-employed on inferior contracts.

"The company has confirmed it also requires workers to be contactable during annual leave.

"Our legal team believes this is a denial of our members' right to a private and family life which exists under the Human Rights Act.

In other words, workers will either be working, or available to work or be contacted, 100 per cent of the time, at any time of day or night."
– Rick Coyle, Unite regional officer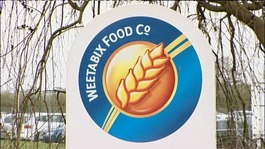 The cereal company Weetabix, based in Northamptonshire, has had to halt production on some products, after last year's poor wheat harvest.
Read the full story
Advertisement
Brewery staff's strike ballot
Burton brewers balloted for strike action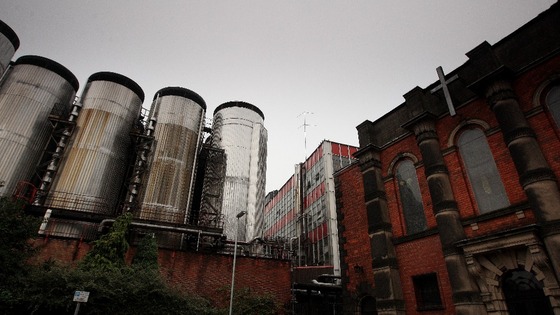 More than 400 workers at Molson Coors brewery in Burton-on-Trent will be balloted for strike action in a row over pay and shift patterns.
Unite the Union claim 450 staff will be sacked after June 14, and then reinstated on lower pay and inferior terms & conditions.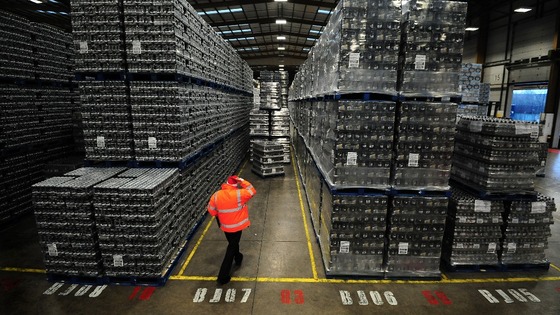 It says some staff could lose up to £9,000 a year in the shake-up. Unite said that it had given the management seven days notice of the ballot which runs from 30 April to 28 May.
The brewery produces Carling, Grolsch, Coors Lite and Cobra lagers, as well as beers including Worthington, White Shield and Stones.
Metal theft in Leicestershire halved after new law
A new law to crack down on metal theft is bringing crime levels down significantly in Leicestershire.
A tightening of the regulations means it is now illegal for scrap metal merchants to pay cash to dealers.
There are also new requirements on identifcation. Local MP Andrew Bridgen says it has brought down metal theft in the county by 47% in the past two months.
F-Type rolls off production line
New Jaguar F-Type to be driven through Coventry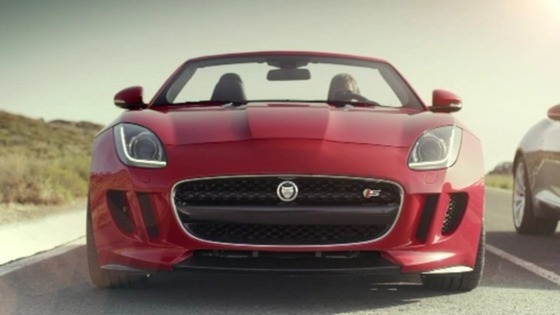 A convoy of brand new Jaguar F-Type cars will be driven through Coventry today as they are officially handed over to dealerships.
Fifty nine of the two seater sports cars - which have been assembled in Castle Bromwich - will be lined up in the shape of the letter 'F' in the car park of the Ricoh Arena before setting off on a procession along the A444 into Coventry.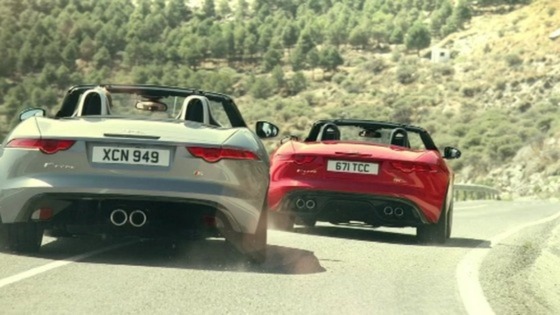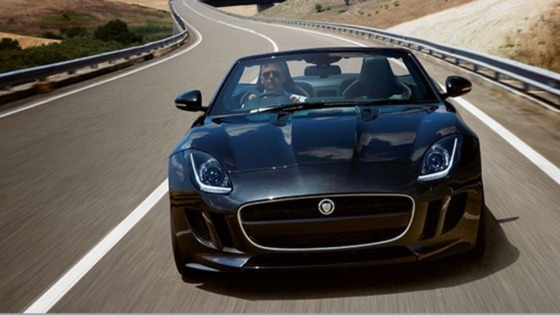 £10 million fund helps ten new high street shops, full report
Ten new high street shops are up and running, and bringing in cash, thanks to retail guru Mary Portas.
She promoted a £10 million fund designed to give money to people to open shops on our high streets.
Mark Gough reports.
Load more updates