From poisonous dolls to fake 'Frozen' bracelets, this year we've seen a number of items that pose a risk to health. Here's a look at five.
Read the full story ›
Children's hats that are thought to pose a strangulation risk have been seized by trading standards.
Read the full story ›
Advertisement
A mother of a one-year-old girl who reacts severely to some foods urges restaurants to quickly follow new rules about allergy labelling.
Read the full story ›
The oldest traditional Christmas market in the UK gets underway this lunchtime.
Lincoln Christmas Market is expected to attract more than a quarter of a million visitors over the next four days.
And with more than two hundred stalls nestled in and around the city's magnificent cathedral and castle there's plenty to get them in the festive spirit.
Advertisement
Hundreds of fake Disney 'Frozen' items have been seized from a shop in Newark following a tip-off from a member of the public.
Read the full story ›
The New Street Station manager says that passengers travelling to Birmingham for the Christmas market and festive period put significant pressure on the station.
Thousands travel to the city centre each year to visit the German Christmas market and for other festive celebrations.
The station has had to implement special safety measures on Fridays and weekends to keep passengers who are visiting the market safe.
Crowd control measures will be in place on Fridays from 3pm-11pm, Saturdays at 9am-11pm and Sundays from 11am-11pm.
Our advice is to always allow for extra time to make your train and check before you travel. Specialist crowd management staff will be in place across the station to manage passenger flows as well as extra station staff to provide advice and information.
– Steve Lewis, Station Manager
A dad has claimed his five-year-old child was injured when hundreds of passengers caused a crush at Birmingham New Street Station.
Thousands travel to the city centre each year to visit the German Christmas market.
But the station has had to put in place safety measures on Fridays and over the weekends to keep passengers safe.
Yesterday however many passengers, including Philip McAllister, took to social media to complain about what he called "dangerous" crowd management.
@networkrailbhm never mind the footfall; children and pregnant mums were getting crushed at the bottom of your escalators today.
@networkrailbhm this was while your crowd management staff were around. It was dangerous and my 5yo got injured.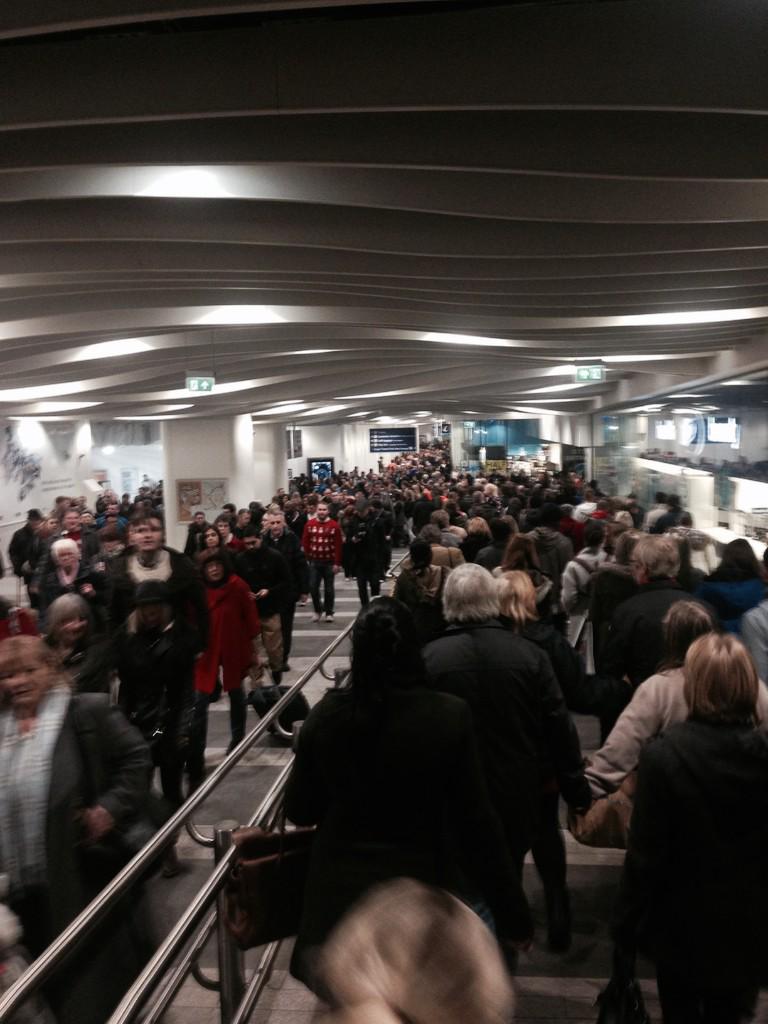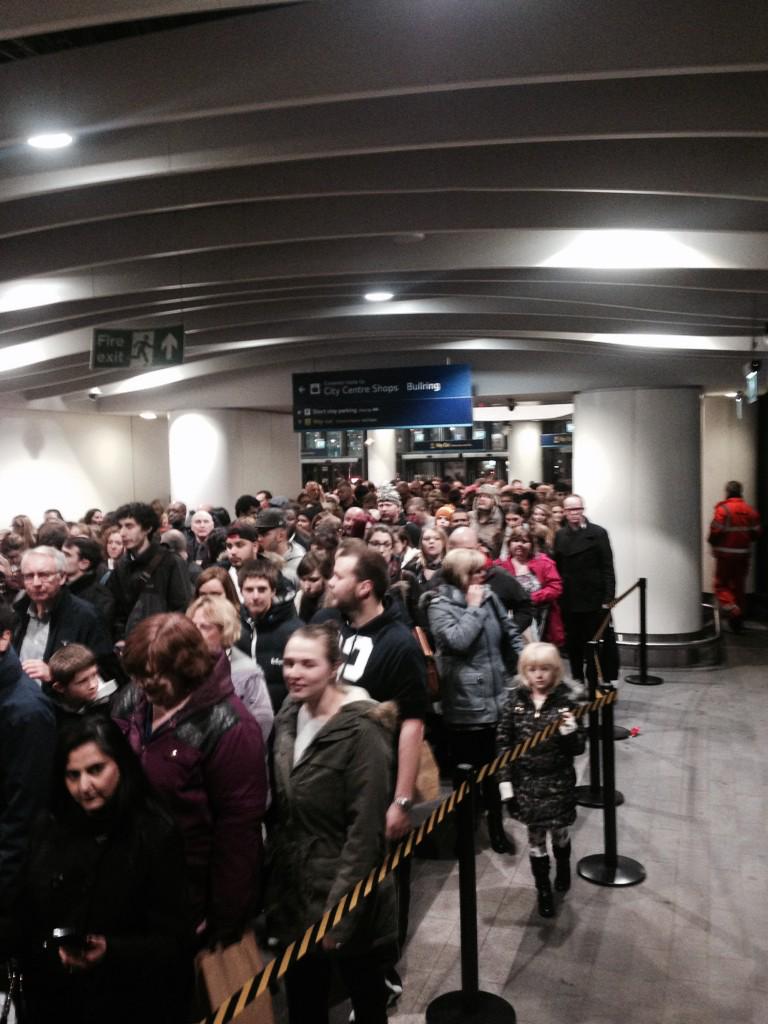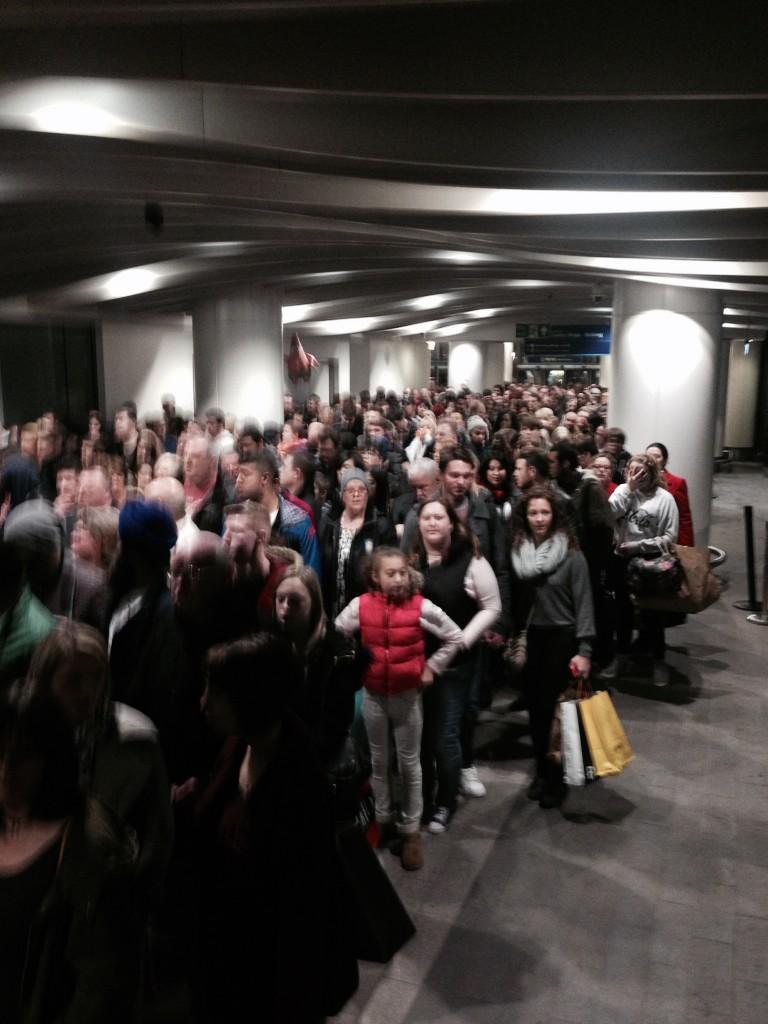 Network Rail, which owns Birmingham New Street Station, has tweeted pictures after access to the station was left restricted today, because of the sheer volume of commuters. They've been warning train passengers to allow more time for their journeys.
Load more updates