UK officials are urged to ensure chemistry student Brian White doesn't lose his place due to uncertainty over his immigration status.
Read the full story ›
Today was results time for those who took the new-style GCSEs. For the first time they have been given a numbering system from One to Nine for maths and English.
But what's the next step for those that don't want to continue with academic work?
Since 2015 it's been compulsory for 16 year-olds to stay in some kind education or training until they're 18, which could mean an apprenticeship or a hands-on college course.
We've been to meet one 18-year-old who has followed his vocation, into a rather unusual job. Chris Halpin reports.
Advertisement
GCSEs in England have undergone the biggest shake-up for a generation.
Traditional A* to G grades will gradually be replaced with a 9 to 1 system, with 9 being the highest mark.
Peter Bearne explains:
It is the first year in England that traditional grades have been replaced by numbers, with all subjects being scored like that by 2020.
Read the full story ›
The big day's arrived, and the future of thousands of young people in the Midlands has hinged on the contents of a small, white envelope.
Read the full story ›
Sorry, this content isn't available on your device.
Two very brave students agreed to open their A level results live on ITV Central's Facebook page.
Find out if Josh and Evangelina, from Nottingham College, get the results they need to continue in further education.
Advertisement
So excited to go to Oxford!! Well done to all A-level students - the hardest year. Best wishes for life ahead! https://t.co/miIwK6fNSf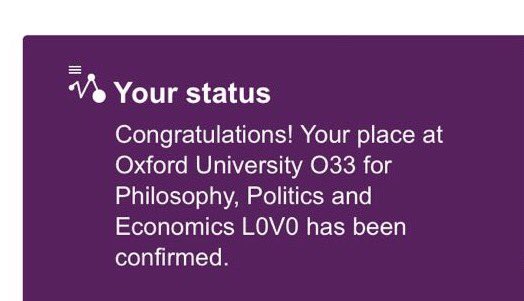 Malala Yousafzai, advocate for girls' education and women's equality, has secured her place at Oxford University.
The 20-year-old moved to Birmingham after being shot in the head by the Taliban in Pakistan on 9 October 2012.
The Nobel Peace Prize winner campaigns for the rights of girls around the world and will study Philosophy, Politics and Economics.
The Dudley-born actor and comedian is offering university places directly to students day as he joins staff on the Clearing hotline.
Read the full story ›
Numbers of A-level exams awarded top grades have risen for the first time in six years, summer results show.
Read the full story ›
If you don't get the grades for your first choice university place, here are some tips for navigating the clearing process.
Read the full story ›
Load more updates