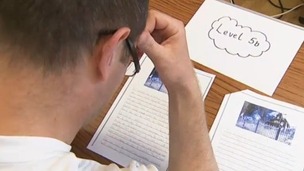 Sarah Moore has around 50 staff under her at Oak Tree Primary School.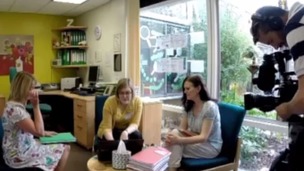 Our ITV News Central camera operator Darren Branston gives his unique insight into this week's feature: A Head's Tales.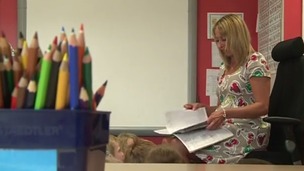 ITV News Central's education correspondent, Peter Bearne, explains who the headteacher is in our series looking at life as a headteacher.
Live updates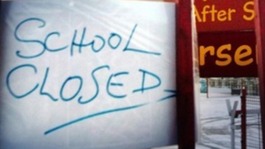 Teachers across the West Midlands will be out on strike tomorrow, in an ongoing dispute over pay, pensions and working conditions.
Read the full story
Tackling homophobic bullying improvement in schools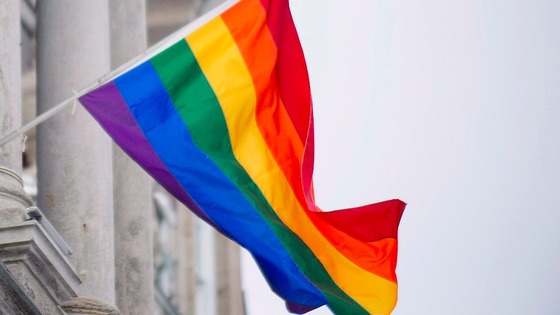 Nottinghamshire County Council has been named as the most improved local authority in Britain for tackling homophobic bullying and celebrating difference in their schools.
That's according to a report by an equality charity today. Lincolnshire County Council was named the tenth best local authority.
Advertisement
Community meeting discusses Trojan Horse allegations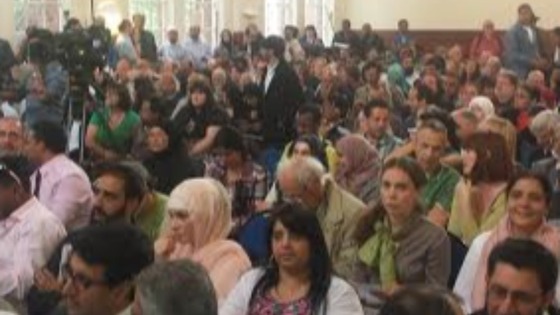 More than 500 people have attended a meeting to discuss allegations made about a handful of schools in Birmingham.
Ofsted placed five schools into Special Measures after allegations of an attempted takeover by hardline Muslims and the discovery of governance issues.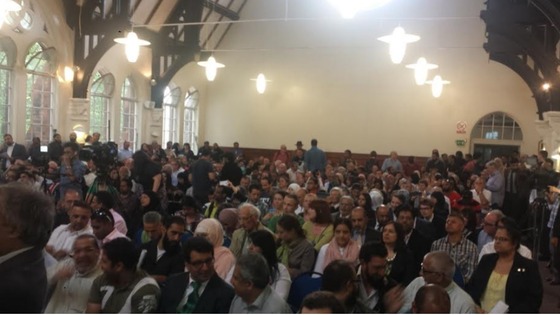 Speakers said they want to give people clarity, confidence and hope after the Trojan Horse claims and said that links made during investigations between religious devotion and extremism were particularly damaging.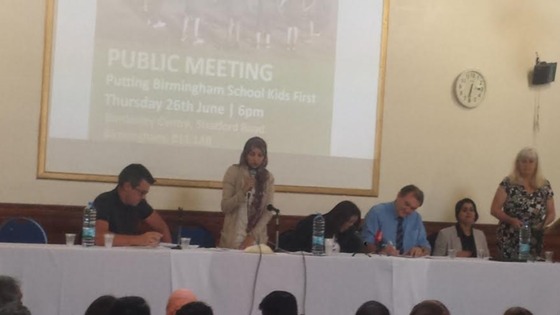 Community meeting discusses Trojan Horse allegations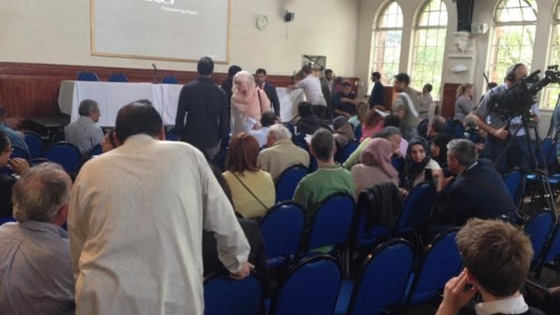 A community meeting's underway in Birmingham to discuss issues with schools implicated in the alleged Trojan Horse plot.
Five schools in the city were placed in special measures earlier this month by Ofsted following allegations of radicalisation. Tonight's meeting has been organised by campaigners who say they want to bring the focus back on the children's education at these schools.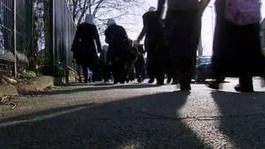 The chief executive of Birmingham City Council is due to given evidence to a Home Affairs Committee into radicalisation in schools.
Read the full story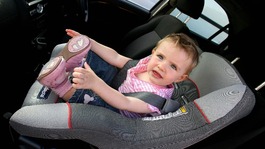 Millions of pounds of lottery money is to be awarded to Nottingham over 10 years to improve the lives of the city's babies and toddlers.
Read the full story
Advertisement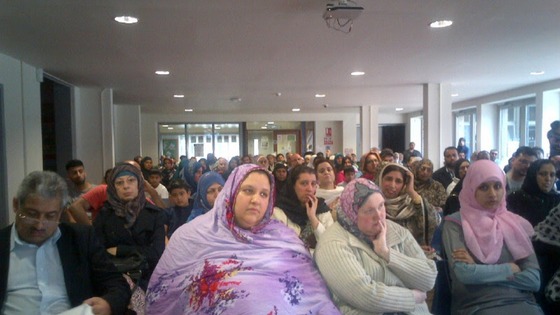 The Birmingham Hodge Hill Labour MP Liam Byrne has thanked the hundreds of parents who attended a meeting to discuss the way forward for Birmingham schools involved in the Trojan Horse allegations. On his blog he said the large majority of parents want governors to resign.
He said he'd be presenting a five point plan to the Secretary of State for Education today. The plan is as follows:
Parents stand united in their demand for excellent education for their children.

Parents want to meet with the head of Ofsted, Sir Michael Wilshaw.

The large majority of parents wanted governors to resign now.

Parents want to have the chance to select new governing team.
Parents would like back up from local outstanding school leaders who know and serve the community.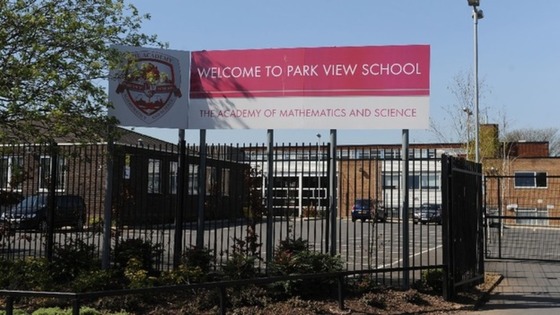 The Local Government Association says councils must be given more powers to keep checks on schools and to intervene when concerns are raised.
It comes after five schools in Birmingham were placed in special measures by Ofsted after allegations some were being radicalised by hardline Muslims. The government says swift action will be taken in cases where academies are struggling.
The Department of Education has responded to comments made at a public meeting last night that suggested 'Islamophobia' was behind recent Ofsted reports on schools in Birmingham.
21 schools were inspected following the so-called 'Trojan Horse' allegations that hardline Muslims were allegedly trying to take control of schools in the city. Five were found to be 'inadequate'.
At last night's meeting, some parents and teachers said they felt it was a continued 'attack on Muslims'.
Tonight, the Department for Education said it was only right that the schools were investigated following the allegations.
The allegations made in relation to some schools are very serious and it is only right that Ofsted and the DfE investigated them. We would be failing in our duty if we ignored this evidence and did not intervene.

The overwhelming majority of British Muslim parents want their children to grow up in schools that open doors rather than close minds, and it is on their behalf that we must act.
All children have a right to be kept safe in schools and receive the high quality education they deserve. Schools must offer a broad and balanced curriculum and ensure they are welcoming and inclusive to students of all faith and none.
– Department for Education spokesperson
A meeting took place today between community leaders in Birmingham who are encouraging co-operation between the city's different social groups in light of the so-called 'Trojan Horse' allegations.
Reverend Oliver Coss, of All Saints Church in Small Heath, said:
Having something like this come crashing down in the middle of the community is a little like throwing a bowling ball at a load of pins - it scatters everything everywhere and tends to cause trouble where you least expect it...
...But I think that actually the communities will come together and be stronger as a result of this; people of faith will find they've actually got something in common, people will find that they have something in common as well in the education of their children and young people.
Load more updates