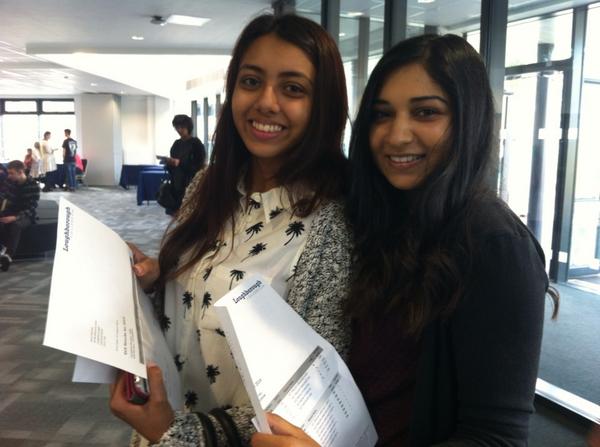 ITV News Central's Education Correspondent, Peter Bearne, has been at Loughborough College as students open their A-Level results.
Advertisement
Thousands of students from across the region are today receiving their A-Level results.
West Midlands Police are warning students to drink responsibly if they are out drinking.
Whatever your #alevelresults turn out like, you're still winners to us! Stay safe, drink responsibly and pre-arrange your lift / taxi home.
ITV News Central's Education Correspondent, Peter Bearne, is at Loughborough College as students collect their A-Level results.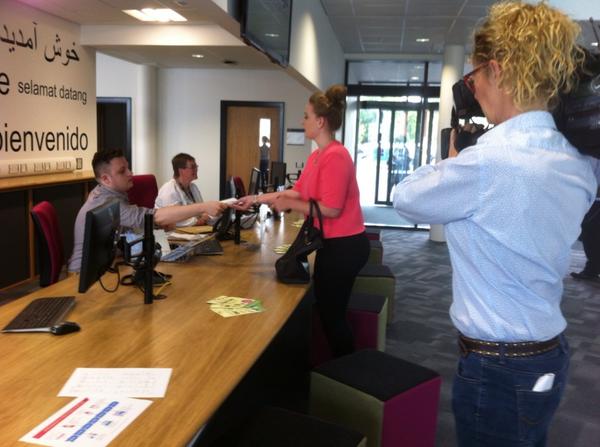 Students at Derby College will be celebrating this morning after achieving a 96% pass rate in their A-Level results.
A third of its 263 students achieved an A*, A and B grades.
Twelve subjects achieved a 100% pass rate.
We are delighted with the results and the fact that the majority of students have achieved the grades required for their first or second choice universities.

We are particularly pleased with the results considering the changes to A levels this year with higher grade boundaries and no option now for students to take examinations in January.
– Head of Faculty Kate Martin
Advertisement
If you missed out on the grades you needed to secure your university offers, Clearing may be the way to find the right alternative for you.
Read the full story ›
Students from Bremen in Germany are joining young people from Staffordshire and representatives from the Royal British Legion and the Staffordshire County Council to help tend war graves at Cannock Chase.
They will spend the morning tidying and cleaning graves at the German Military cemetery, which has almost 5,000 graves of German soldiers who died in Britain during both World Wars.
As well as tending the graves, the teenagers will develop language skills, and learn more about the history of the First World War and relations between Germany and Britain.
Young people have been annually visiting from Germany to help tend the military plots for many years.

The visit allows the young people remember those in the war and commemorate the many years of friendship between Staffordshire and the German state of Bremen, as well as help in the maintenance of a part of Staffordshire that is internationally important.

This being the 100th anniversary of the outbreak of WW1 it is extremely important that we maintain these friendships, learn from the past and work together to build a better future.
– Cllr Mark Sutton, Staffordshire County Council
A First World War reenactment event is being held in Market Harborough in Leicestershire today.
Members of the air cadets will reenact a recruitment day from 1914.
Toddlers should be taught "fundamental British values" to protect children from religious radicals, Education Secretary Nicky Morgan will announce today.
This will include teaching right from wrong, learning to take turns to share and challenging negative attitudes.
Morgan is also expected to announce that local authorities will be allowed to cut off funding to early year providers with links to extremist views including those who teach creationism as scientific fact.
The measures come in the wake of the "Trojan Horse" controversy in Birmingham.
Load more updates