Singer and actor Alvin Stardust died this morning aged 72 after a short illness, his manager has said.
Stardust was set to release a new album, entitled 'Alvin, at the beginning of next month.
Writing on his official website he had said of the record:
I am extremely delighted to announce that my new album is now finished and will be released at the beginning of November by Conehead Records. "Alvin" is a new and exciting departure for me and I'm immensly proud of the finished product
– Alvin Stardust
Leicester-born film director Stephen Frears has been honoured with a fellowship from the British Film Institute (BFI). He was given the award at tonight's London Film Festival Awards, and joked that it made him feel "geriatric".
The 73-year old has worked on a diverse range of material over the years, including last year's "Philomena" starring Dame Judi Dench, "The Queen", starring an Oscar-winning Dame Helen Mirren, "Tamara Drewe", "High Fidelity", "Dangerous Liaisons" and "My Beautiful Launderette", which was given critical acclaim for tackling issues of homosexuality and race.
"It feels very, very nice".
– Stephen Frears, film director on the Fellowship accolade
Fellow East Midlander John Hurt, who's from Shirebrook in Derbyshire and who starred in Frears' first big-screen film "The Hit" in 1984 paid tribute to the director's body of work.
"He's made some wonderful films, from the big commercial ones - and he's very funny about those and what happened after those and how he retreated back to things he could understand more. Which was things that actually just don't cost as much, and I think that's where his best work is".
– John Hurt, actor
Frears' next offering is a biopic about drug-shamed cyclist Lance Armstrong.
Advertisement
Pop music fans from the heyday of boyband mania can see some of the most iconic groups of the 90s hit the stage for a night of nostalgia in the coming days.
The Big Reunion Boyband tour will hit Nottingham on Sunday and Birmingham on Tuesday, and features the likes of 5ive, Blue, 911 and A1.
Full story:
Pharrell Williams gave one fundraiser the Surprise Surprise of a lifetime when he dropped in on her unannounced.
Read the full story ›
Jayne Torvill and Christopher Dean are hoping to bring their autobiography to life, with a tour later this month, at venues across the Midlands.
After signing hundreds of copies of their brand new book in Nottingham this morning, the skating pair found time to chat to ITV News Central about their hopes for the tour.
Fans had travelled for miles today to queue up at the National Ice Centre to get signed copies of the new Torvill and Dean autobiography, in their home city of Nottingham.
Advertisement
After signing hundreds of copies of their brand new book in Nottingham this morning, Jayne Torvill and Christopher Dean are heading to Birmingham this afternoon for another signing.
They will arrive at Waterstones in New Street to sign copies of Our Life On Ice at 4:30pm.
The couple will head out on tour later this month to answer questions about their lives at venues across the Midlands:
29th November, Warwick Arts Centre
5th December, Oakengates Theatre, Telford
7th December, Nottingham Playhouse
11th December, Birmingham Town Hall
Fans of Torvill and Dean have queued at the National Ice Centre in Nottingham to get a signed copy of the duo's new autobiography.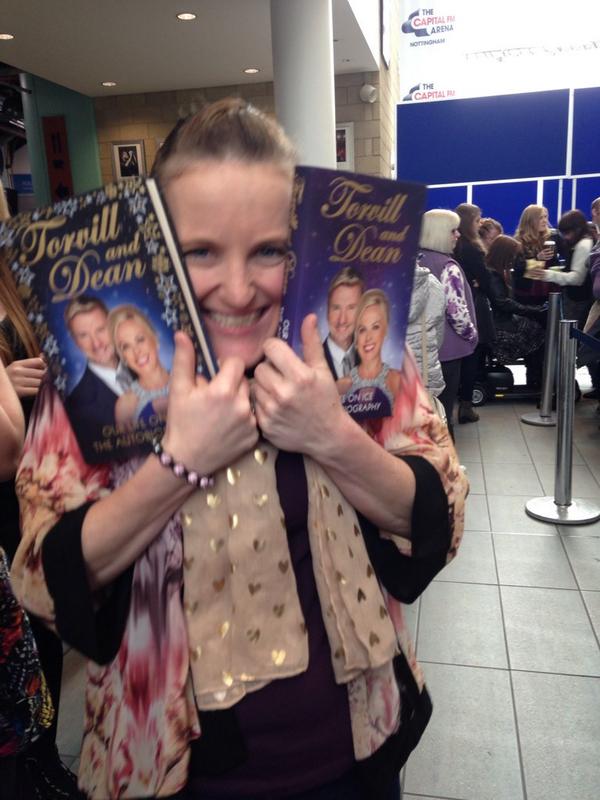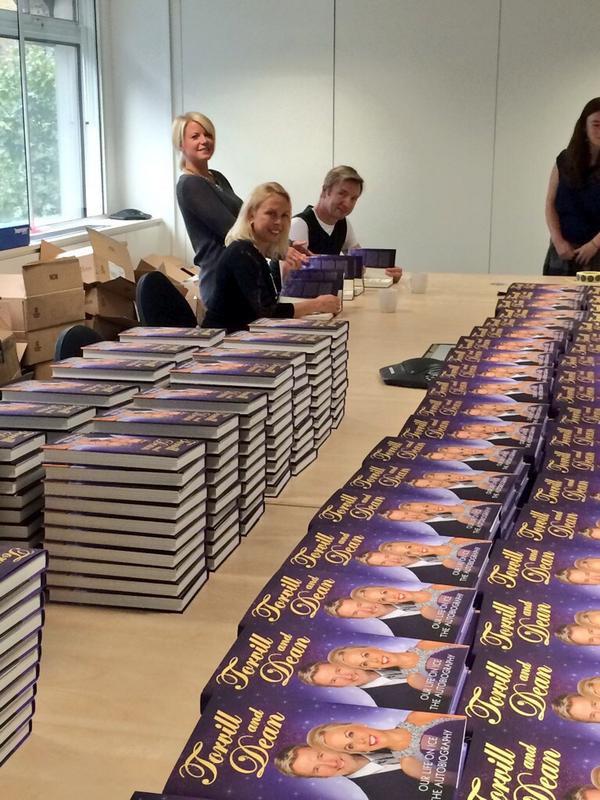 Jayne Torvill and Christopher Dean have returned home to Nottingham Ice Centre to sign copies of their new autobiography Our Life on Ice.
In the book, the couple say they finally open up about the challenges they have faced and the pressures of life in the public eye.
Jayne Torvill and Christopher Dean are signing copies of their autobiography today at the National Ice Centre in Nottingham.
The skating pair are most famous for winning gold with their Bolero routine in the 1984 Winter Olympics.
Load more updates