Sir Paul McCartney has announced his first UK shows in three years including in Birmingham.
Read the full story ›
Music fans face an anxious wait as tickets go on sale from 9am. The festival takes place at Weston Park in Staffordshire in August.
Read the full story ›
Advertisement
Former X Factor winner Alexandra Burke to tour the UK with the show, Wolverhampton soul star Beverley Knight starred in the lead role.
Read the full story ›
Wolverhampton-born One Direction star Liam Payne has hit back at suggestions he is drinking heavily.
Read the full story ›
The line-up for V Festival on 22 and 23 August has been revealed.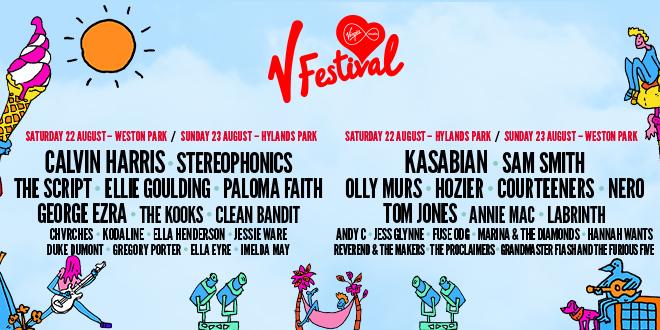 Among the headline acts are Calvin Harris, Stereophonics and Kasabian.
Tickets go on sale at 9am on Friday 6 March.
For more on the line-up, visit the V Festival website.
The singer says he is proud to be able to show his children the streets in his home town that have been named after his songs.
Read the full story ›
Advertisement
Lego have waded into the white and gold or blue and black dress debate by making their very own versions.
A post on their Instagram page read: "White and gold...black and blue? We found a way around science - you can have both!"
It comes after the dress which sent the internet into a frenzy was finally revealed as being blue and black by its designer.
However, the makers now plan on making a white and gold version after selling out of the dress yesterday morning.
Read more: The dress that demonstrates colour doesn't really exist
The Birmingham-based company behind what has become known as 'the dress' said its viral fame has caused it to sell out.
Ian Johnson, creative manager for Birmingham-based Roman Originals, said the dress sold out from the website within half an hour this morning.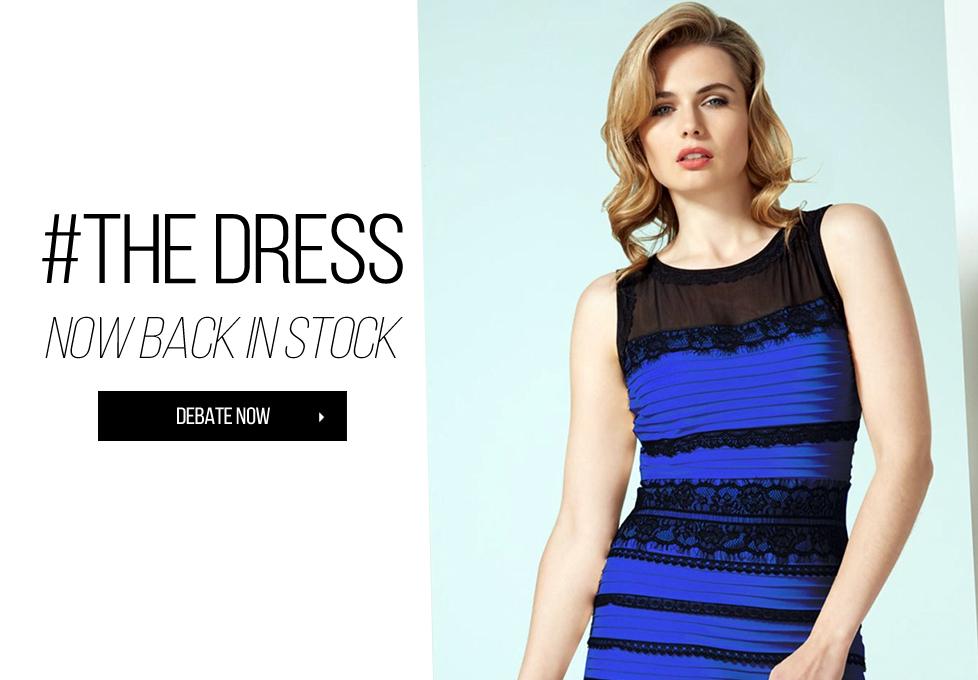 Johnson they have been overwhelmed with demand for the black and blue dress, and have also been inundated with calls from people who want a white and gold version.
We're vastly over where we'd be normally.

Our website's currently at about a million visits to this page alone. It is back in stock now, and we are looking pretty good into the weekend.

Our head designer, Michelle Bastok is discussing the possibility of the white and gold version, and we are hoping to get that made soon.
– Ian Johnson
The dress that has got the world on a tailspin shows us how complicated our colour perception is.
Read the full story ›
The woman who designed the dress which has become an internet sensation has told ITV News Central that the last 24 hours have been "absolutely crazy".
The image below was put on twitter last night and a few hours later it had become the centre of a global argument over its colour.
Celebrities like Taylor Swift, Justin Bieber and Kim Kardashian have all joined the debate, as well as Prime Minister David Cameron and Labour Leader Ed Miliband.
Some see white and gold, others see blue and black.
Michele Bastock from fashion company 'Roman' is based in Erdington in Birmingham.
She was wearing the dress and settled the argument once and for all, by stating it was blue and black!
It's royal blue with a black lace, that is what we photographed in the publicity shots.

That's what the lady (who tweeted the image) purchased.

Everyone just sees it differently I guess!"
– Michele Bastock, designer of #thedress at Roman.
Load more updates