Vintage cars will be celebrated today at a festival at Cadwell Park in Lincolnshire. The Vintage Sports Car Festival will feature cars from motorsport's pioneering age, many of which have competed at classic events of the day including Brooklands, Le Mans and the Mille Miglia.
The pre-war cars are expected to gather the biggest interest, however, as they are a rare sight on the racetrack. They will compete in categories including the Geoghegan Trophy Race for pre-war sports-cars, the type that would have raced in early Le Mans events, and the Melville Trophy Race for special pre-war sports-cars
Beth Gardiner from Nottingham has become the first person with Down's Syndrome to get a place on a scheme for talented young dancers.
Read the full story ›
Advertisement
Birmingham singing quartet The Neales, featuring father Laurie and his three sons, Phil, Dan and James, have been beaten to the Britain's Got Talent winner's crown.
They tweeted their thanks earlier to everyone who voted for them, but didn't make the top three of ITV's live final earlier this evening.
Twelve acts will go head to head in the BGT final as they battle it out to perform in front of the Queen at this year's Royal Variety show.
Read the full story ›
A family from Solihull could be crowned the winners of Britain's Got Talent tonight.
The Neales are a singing quartet from the West Midlands, made up of father Laurie and his three sons, Phil, Dan and James.
Show boss and judge Simon Cowell was moved to tears by their performance in the semi-finals.
You can watch their performance tonight with the final being shown live on ITV this evening from 7.30pm.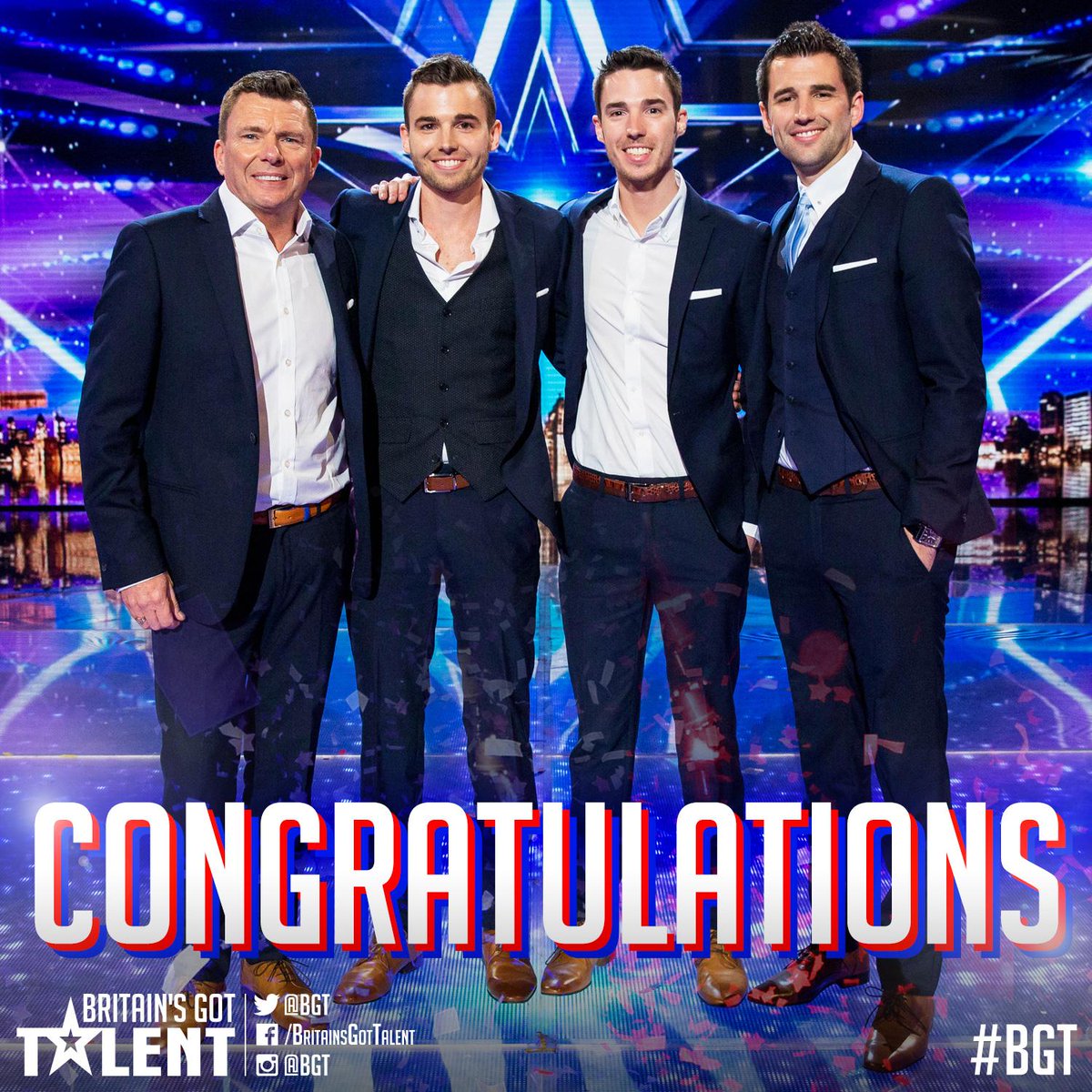 Solihull vocal group The Neales have made it through to the finals of Britain's Got Talent on Sunday.
The group is made up of a father and his three sons and formed after Dad, Laurie wanted to be closer to his children after suffering a heart attack.
Advertisement
Robbie Williams is selling some of his 'prized possessions' to raise money for a children's hospice in his home town of Stoke-on-Trent.
Read the full story ›
Englebert Humperdinck will be joined by Sam Bailey for the start of his 50 Years With Englebert Tour in Birmingham this evening.
The tour gets underway at Symphony Hall, with Bailey also joining Humperdinck for the second night in London tomorrow.
The 78-year-old legend is fulfilling a promise he made to her on The X Factor in 2013.
"I spoke to Sam before the finals of X Factor and I promised her then that we would one day share a stage," he said.
"I'm happy to be fulfilling that promise."
Englebert has worked alongside the likes of Frank Sinatra, Tom Jones and Elvis but is full of praise for his fellow Leicester-born singing sensation.
"She's no novice, having topped both the UK album and singles chart, supported Beyoncé and blown us all away on X Factor," he added.
"But I like to think there's still plenty I can teach her after half a century doing this!"
Birmingham attracted more international visits last year than ever before, according to the ONS. Here's are the best things to see and do.
Read the full story ›
Derby County sponsor Marathon Bet sent a signed shirt to George Clooney along with an open invite to watch the Rams in any game.
Read the full story ›
Load more updates