Leicester City manager Claudio Ranieri won the Outstanding Achievement Award at last night's GQ Awards in London, it follows his steer of the club to their unexpected Champions League success.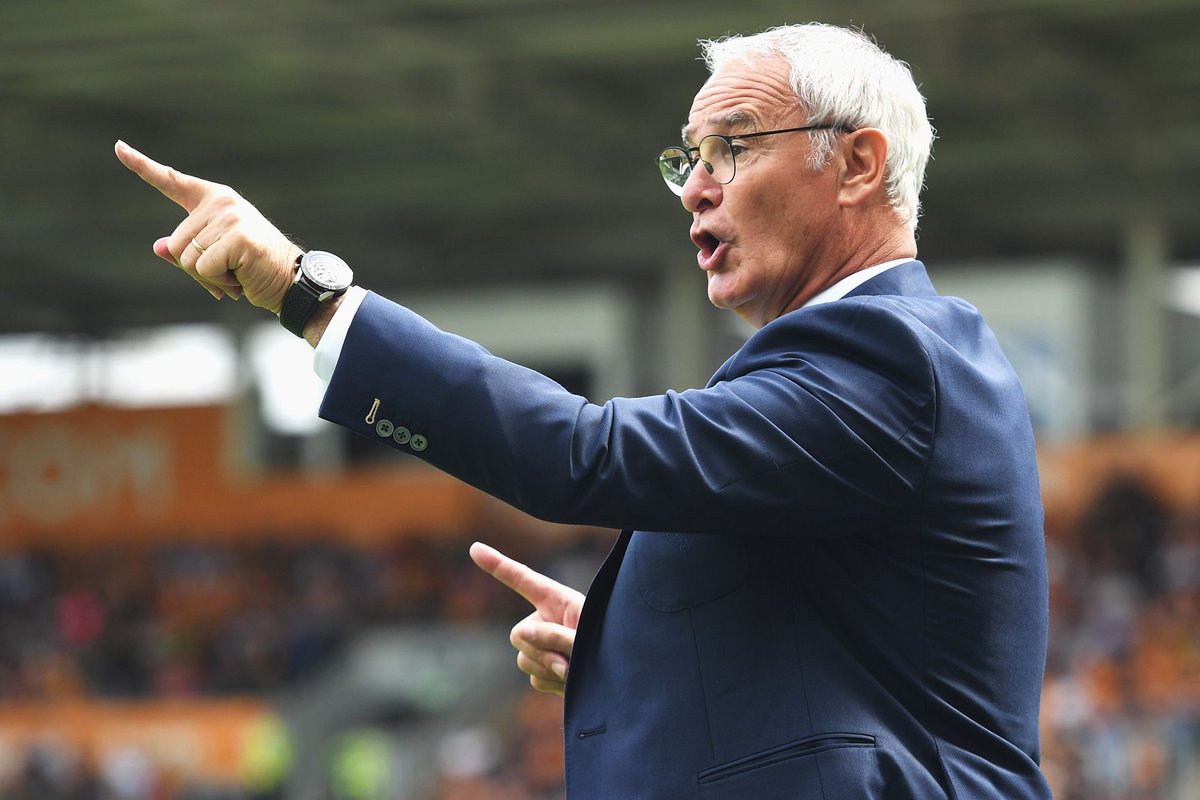 Advertisement
Steven Spielberg has transformed Birmingham's Jewellery Quarter into a Hollywood movie set.
Read the full story ›
Fri 2nd - Sun 4th Sept (Lower Drayton Farm, Penkridge)
Organisers say musicians from all over the UK are expected to attend the second Blues Festival in Stafford this weekend.
From Friday night and throughout the weekend there will be a mixture of blues and rock mixed soul, jazz and funk.
It's not just music, there'll be a variety of food available throughout the weekend, children's entertainment including animal feeding in the petting farm to a Maize Maze children can have a wander around in.
"We have an amazing lineup of artists playing over the weekend all types of rock and blues many returning again this year as they blew everyone away last year. - Lorraine Conkey, Event Director
The weekend line up includes: Rainbreakers, Cold Flame, Used Blues, Rain Acoustic Duo from Stoke, Narn, Barrelhouse Jukes.
For times, prices and more information visit: www.staffordbluesfestival.co.uk
Sat 3rd - 4th Sept (Sarehole Mill, Birmingham)
A celebration of all things Tolkien will take place this weekend at Sarehole Mill in Birmingham for the annual Middle-Earth festival.
Event activities for all the family include an 'Origins of Middle-earth' guided walk to Moseley Bog and Tolkien inspired activities where visitors can learn and discover what Tolkein was influenced and inspired by.
Many people attend the festival dressed in middle earth costume as there is a costume pageant held every day.
For times, prices and more information visit: http://www.birminghammuseums.org.uk/sarehole/whats-on/middle-earth-festival
Sun 4th Sept (Telford Town Park QEII Fields, Telford)
Thousands are expected to attend The Kite Festival in Telford this weekend to watch the skies filled with a dazzling array of colour and shapes.
There will be a range of activities for all the family to get involved with including, build your own kite workshops and special kite flying display.
"The Telford Kite Festival looks set to be a real feel good day. We just hope for blue skies and a decent wind! I am sure lots of families will come along but we are also getting interest from representatives of kite flying groups from as far afield as London so we are looking forward to a festival of kite flying." - Councillor Liz Clare, Telford & Wrekin Council
For times, prices and more information visit: www.discovertelford.co.uk
Advertisement
Sat 3rd Sept (Victoria Park, Leicester)
Leicester Pride is Leicester's annual Lesbian, Gay, Bisexual and Transgender (LGBT) festival taking place in Leicester this weekend.
The event celebrates equality and diversity with entertainment and attractions suitable for all ages. The event starts at 12 noon with a parade through the city centre leading to the festival site on Victoria Park.
The main stage will feature live singers, dance acts and cabaret from across the country.
For times, prices and more information visit: http://www.leicesterpride.com
Sun 4th Sept (Donington Park, Leicestershire)
A mixture of music and motorsport will entertain thousands of visitors this weekend at Donington Park.
A huge lineup of sports and saloon cars will feature in the Swinging 60s series, with each race being 40 minutes long.
Following the races, The Donington Live show will be hosted by Aled Jones, and feature music from Britain's Got Talent winners Collabro, solo vocalist Laura Wright, the Military Wives choir and Derby's Sinfonia Viva orchestra. A spectacular firework display will follow the music at around 9pm.
For times, prices and more information visit: www.doningtonlive.co.uk
Fri 2nd - Sun 4th Sept (Chatsworth House, Derbyshire)
Show-stopping aerial displays, food demonstrations from local chefs and hundreds of trade stands are just some of the things visitors can look forward to at the Chatsworth Country Fair.
Thousands are expected to attend the 3 day event to watch displays from The Red Arrows, a spectacular show from Imps Motorcycle Display Team and an awe-inspiring falconry display from CJ's Birds of Prey.
There'll also be a Cookery Theatre for food lovers including displays from 'The Great British Bake Off' judges Mary Berry and Paul Hollywood.
For times, prices and more information visit: www.chatsworthcountryfair.co.uk
The 67-year-old will appear in the penultimate season of HBO's hit fantasy drama when it returns in 2017.
Read the full story ›
Load more updates