A resident of Alfreton in Derbyshire has praised the support of the community after a tornado ripped through the town, causing thousands of pounds of damage.
Jane Newton is one of those whose property was damaged. She also said the insurance companies have been 'very good'.
Advertisement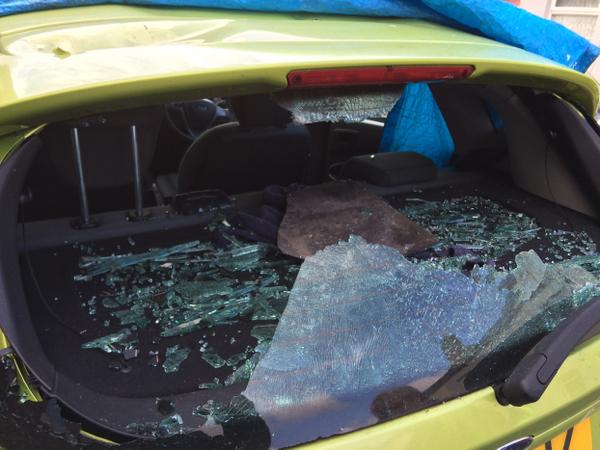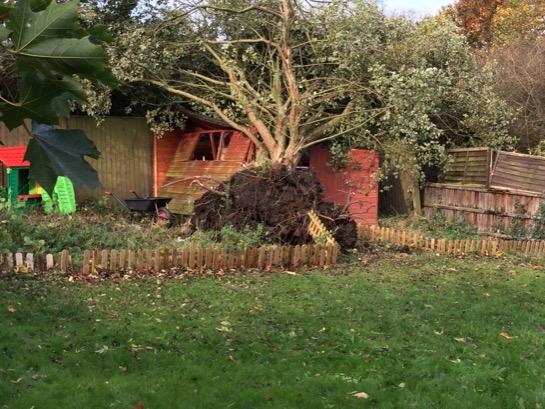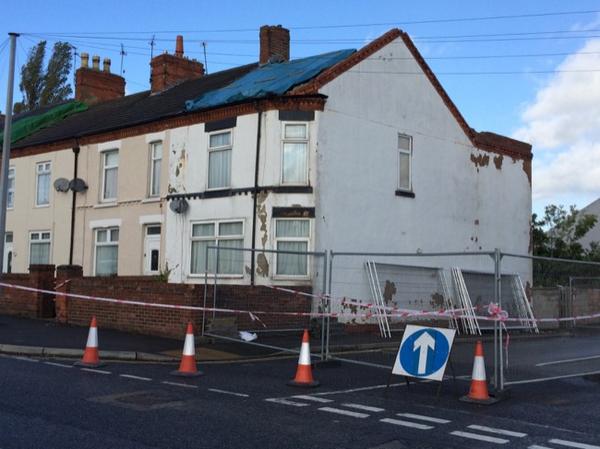 Residents in Alfreton are counting the cost after a tornado ripped through their town yesterday.
The clean-up operation is continuing, and a house whose roof was torn apart may even have to be demolished.
The clear up operation is continuing this morning after a tornado struck Alfreton in Derbyshire.
Roof tiles were ripped off houses and garden walls were blown down on Catherine Street and Mansfield Road yesterday afternoon.
Firefighters say they've now left the scene and Mansfield Road has now re-opened.
A video shows the tornado which ripped through a Derbyshire town today, as debris whips past.
Isaac Mottershead caught the storm on camera as it hit Catherine Street in Alfreton this afternoon.
Advertisement
Fire crews are still on the scene of a tornado in Alfreton, Derbyshire, to assess the damage to properties in the area.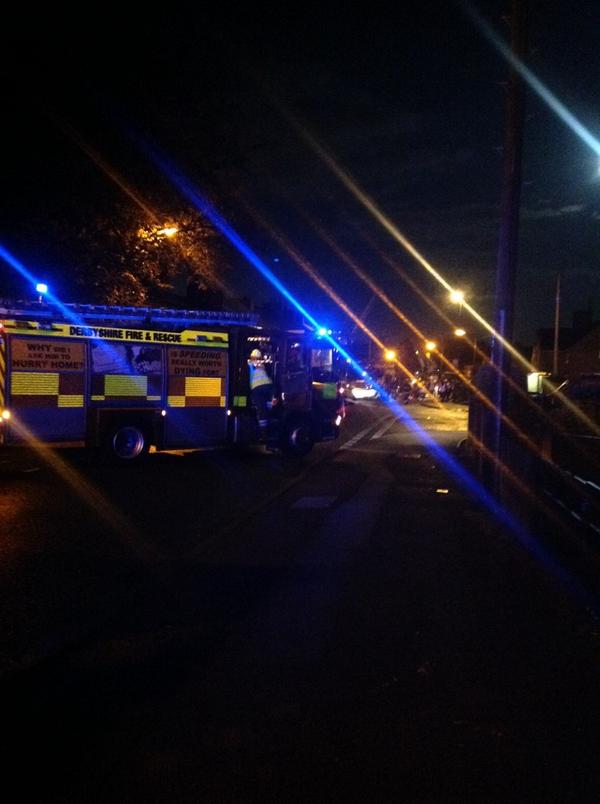 The Met Office has confirmed Alfreton was this afternoon hit by a tornado, caused by unstable weather conditions.
Met Office radar images from around the time of the tornado show a band of low pressure moving across the region.
A spokesman said tomorrow was looking less unstable - there will be more showers and wind but the chance of another tornado, particularly in the Derbyshire area, is looking unlikely.
Thousands of pounds worth of damage has been caused to homes in Alfreton, Derbyshire, after a tornado hit the area.
Pictures posted to Twitter by Derbyshire Fire and Rescue Service show roofs torn from houses, gardens ripped up and debris lying in the streets after strong winds this afternoon.
Emergency services were called to Catherine Street this afternoon.
Load more updates