The Midlands is the worst region for feeding their healthy food according to a survey out today.
Read the full story ›
Rehana Azam, Organiser for the People's March for the NHS told ITV News Central that the protestors 'feel it's our civic duty to save the NHS for future generations'.
Advertisement
Hundreds are expected to march in Nottingham today in defence of NHS services.
Marchers will meet at the Forest Recreation Ground, before heading to Old Market Square to hold a rally.
Since we last met in Nottingham we have seen a continuation of a National Health Service under strain.

Longer waiting times, queuing ambulances and threats of cuts and closures have increased.
– Rehana Azam, organiser
Prime Minister David Cameron has praised his party's record on the NHS, saying that instead of broken promises on funding, he's kept them.
He said: "We've increased [NHS] spending by over 12.7bn pounds ...We got rid of 20,000 bureaucrats in the NHS and put that money into 9,000 more doctors and 7,000 more nurses."
Patients in the East Midlands will be able to see a GP or a nurse at weekends and evenings by phone, video or email under government plans
Read the full story ›
Over two thirds of parents in the East Midlands believe stopping children from viewing junk food ads on TV could cut childhood obesity.
Read the full story ›
Advertisement
A man has died after suffering a cardiac arrest on a golf course in Wormsley, Herefordshire this morning.
West Midlands Ambulance Service was called to the golf club around 10am, where a golfer had been taken ill on the tenth hole.
Two ambulance crews, a paramedic area support officer in a rapid response vehicle and the Midlands Air Ambulance from Cosford attended.
There was a defibrillator in the clubhouse which someone went to get and club members performed CPR while ambulance crews were en-route.

When crews arrived, they continued attempts to try to resuscitate him but despite all those best efforts of everyone involved, he was confirmed dead at the scene.
– West Midlands Ambulance Service spokesman
4,500 patients of Desmond D'Mello were tested for blood-born viruses after he allegedly breached infection control procedures.
Read the full story ›
A family from Derbyshire is campaigning for a meningitis vaccine to be routinely given to children after 3-year-old Katie Peach died.
Read the full story ›
Police warn - If you have taken a tablet that looks like this and you feel unwell – go to hospital immediately http://t.co/XSUKVMaBY7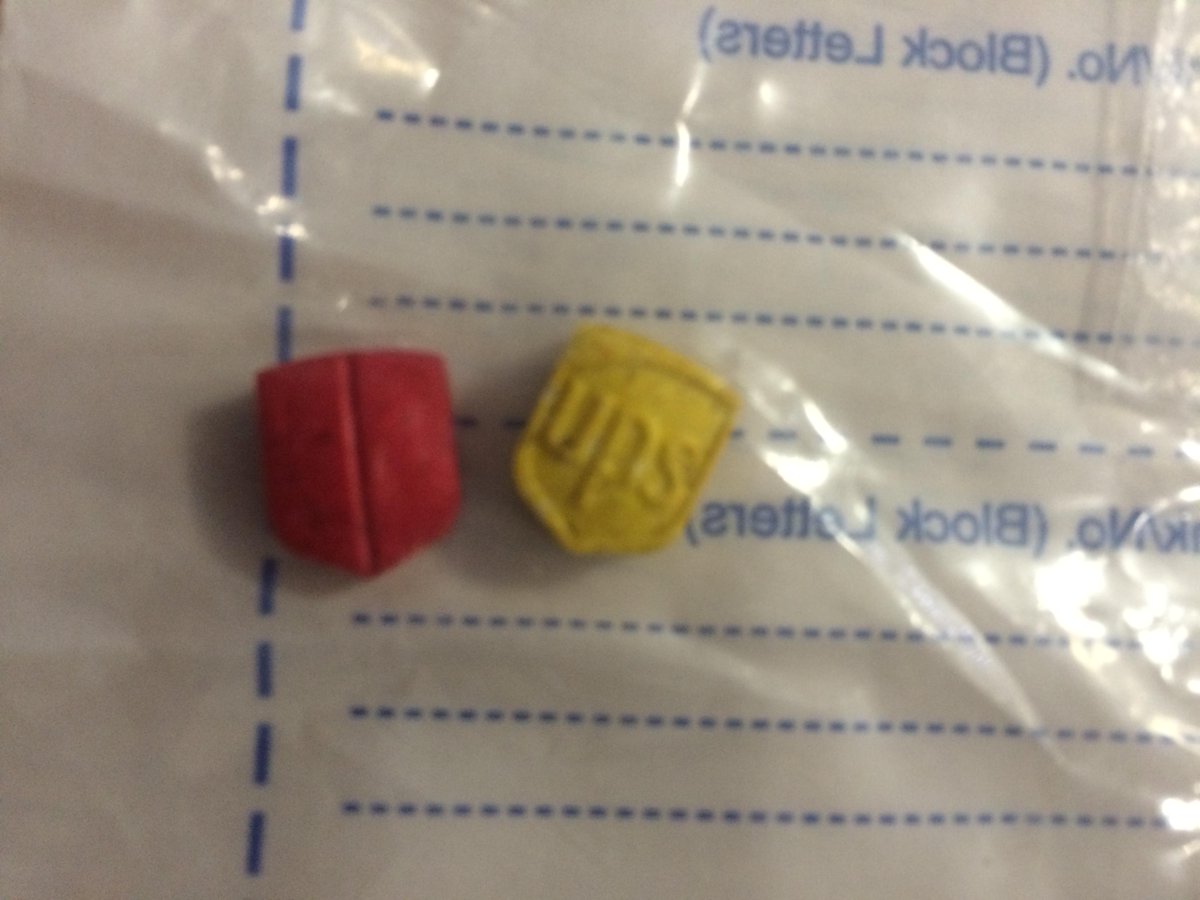 Staffordshire Police are warning people not to take tablets which look like this - after four teenagers in Cheshire became very ill. They took similar tablets in a Chester nightclub on Friday night. They are believed to be ecstasy.
They have caused serious illness and death elsewhere in the country.
The tablet is red and yellow and printed with the letters 'UBS'
Load more updates