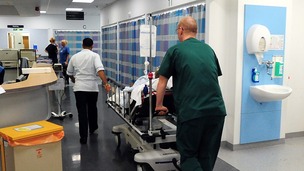 The A & E department at Queen's Hospital in Burton-on-Trent has re-opened following a 'serious incident'.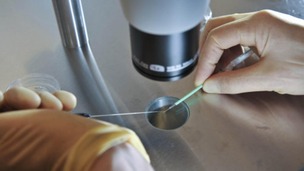 Fertility specialists have developed a new technique which could boost the number of live births through IVF to between 70 and 80%.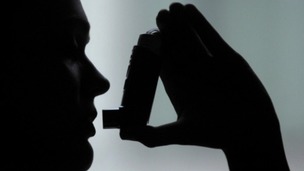 Find out everything you need to know about Asthma including its symptoms, causes and treatments.
Live updates
'Toxic overcrowding' in A & E
National
A&E doctors: Patients at risk due to 'toxic overcrowding'
Senior Accident and Emergency doctors said "toxic overcrowding" and "institutional exhaustion" is putting patients lives at risk, according to a leaked letter seen by the Independent.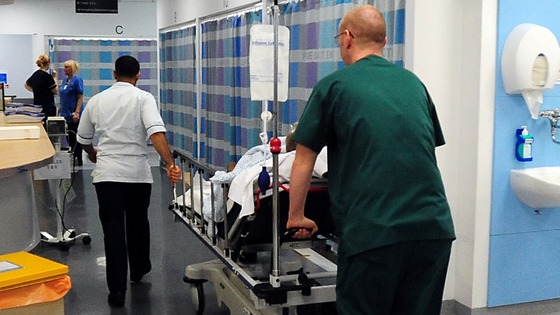 The crisis within A&E is now so bad that doctors cannot guarantee safe care for patients, according to the letter from 20 leaders of emergency departments from the West Midlands.
Rising numbers of patients has created a "state of crisis", the doctors said.
They wrote: "What is entirely unacceptable is the delivery of unsafe care, but that is now the prospect we find ourselves facing on too frequent a basis."
Sir David Nicholson to retire
National
Sir David Nicholson 'planned his departure a month ago'
The letter announcing his retirement of Sir David Nicholson suggests he planned his departure more than a month-and-a-half ago.
Although it is dated May 21, one paragraph says: "In getting ourselves ready for the 1 April 2013 we should..." which implies that the letter was drafted before April 1 - the day that the controversial NHS reforms were implemented.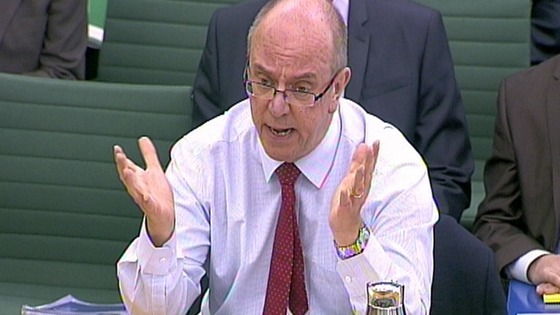 Sir David goes on to say that he has stayed in the role to oversee NHS reforms come into place.
He thanks NHS England's chair Professor Sir Malcolm Grant for support and understanding "with regard to the complexity of my role".
Professor Grant replied: "Thank you for your letter conveying your intention to retire as CEO of NHS England. I was sorry but not surprised to have it.
"Your career within the NHS over 35 years has been exceptional, and your leadership through the radical changes of the past two years has been fundamental to their success."
Advertisement
Sir David Nicholson to retire
National
Praise for Sir David Nicholson from NHS confederation
Commenting on the announcement by NHS boss Sir David Nicholson that he will retire next year, Chief executive of the NHS Confederation Mike Farrar said:
"Despite the difficulties of recent months, today's announcement provides an opportunity to focus on Sir David's contribution to the NHS over the past three decades, the significant achievements over the lifetime of his career and during his time as the chief executive of the NHS.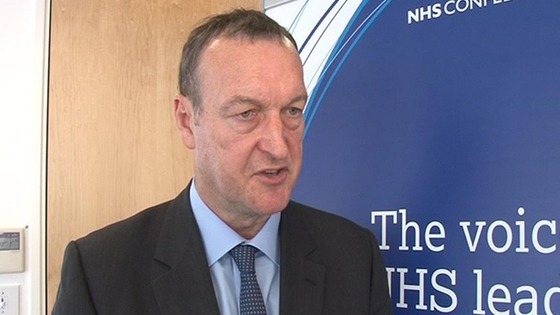 "Sir David came into office as NHS chief executive in 2006 and immediately led a major recovery from the deficit that the health service faced at that time.
"Over subsequent years he led the delivery of a remarkable reduction in waiting times for urgent and elective care, with access to treatment improving faster than almost any comparable health system.
"There have been significant improvements in patient outcomes and a huge reduction in healthcare acquired infections. In recent years, he presided over the largest structural reform in the history of the NHS."
Sir David Nicholson to retire
National
Number 10: 'It was Nicholson's decision to retire'
Asked for David Cameron's response to Sir David Nicholson's retirement and assessment of his record, the Prime Minister's official spokesman said: "He agrees with the Secretary of State for Health."
Mr Cameron's view of Sir David was "unchanged" since the PM responded to the Francis report on Mid-Staffordshire, said the spokesman.
He said he was not aware of ministers discussing the NHS chief's departure with Sir David in advance, adding: "It is his decision to retire."
Sir David Nicholson to retire
Jeremy Hunt: 'David Nicholson has always maintained relentless focus'
The Health Secretary, Jeremy Hunt, has today released a statement following the resignation of NHS boss, Sir David Nicholson.
Under Sir David Nicholson's leadership, NHS waiting times have fallen, infection rates reduced, and mixed sex accommodation is at an all-time low.

His job has often been incredibly complex and very difficult, and yet he has always had a reputation for staying calm and maintaining a relentless focus on what makes a difference on the NHS frontline.

I am also grateful to him for overseeing the successful setting up of NHS England and giving us an orderly period in which to select his successor.
– Jeremy Hunt, Health Secretary
Sir David Nicholson to retire
National
NHS campaigner: 'This is start of the cure for the NHS'
Julie Bailey, from the campaign group Cure The NHS, has led the calls for Sir David Nicholson to resign.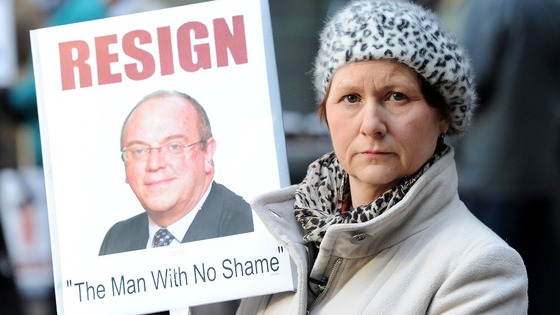 Ms Bailey, who set up the group after her mother Bella died at Stafford Hospital in 2007, said that since the Mid Staffordshire public inquiry report was published, Sir David's position had been "untenable", adding: "It is fantastic news.
"This is the start of the cure for the NHS.
"We can start to look to the future now. He was part of the problem - not part of the solution.
"We now need a leader who will galvanise and inspire the front line, not bully them."
Advertisement
Sir David Nicholson to retire
National
NHS boss' 'profound regret' over failures
Sir David Nicholson has written a letter outlining his intention to retire in March next year to the chair of NHS England Professor Malcolm Grant. In it he writes:
Whilst I believe we have made significant progress together under my leadership, recent events continue to show that on occasion the NHS can still sometimes fail patients, their families and carers. This continues to be a matter of profound regret to me but please know that on a daily basis I continue, and will always continue, to be inspired and moved by the passion that those who work in the NHS continue to show.
– Sir David Nicholson
Sir David Nicholson to retire
National
Nicholson denied resignation plans in March
In March this year Sir David Nicholson said he would not be resigning over failings at Stafford Hospital, despite growing calls from protesters.
This video was filmed by ITV News correspondent Rupert Evelyn:
Sir David Nicholson to retire
National
NHS boss Sir David Nicholson to retire in 2014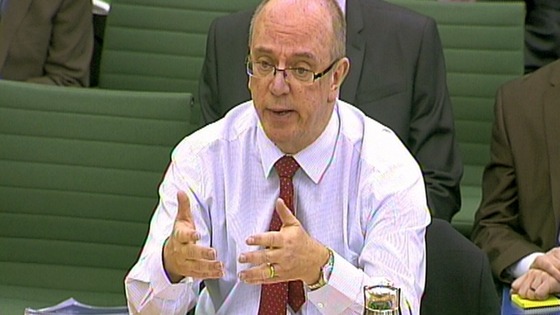 NHS boss Sir David Nicholson plans to retire in March next year, NHS England said today.
Incident closes Burton A & E
Update on incident that closed A&E in Burton
Staffordshire Fire and Rescue Service went to an incident at Queen's Hospital and Hobbycraft, Burton-on-Trent yesterday.
Two fire engines from Longton and one from Burton attended, after four Hobbycraft employees went to the hospital's A&E department after coming into contact with the substance.
The powder was later identified as Napthalene, which is a low risk product, and used to fumigate products shipped from abroad.
Load more updates