A minor injuries unit at County Hospital in Stafford will be open to under 16-year-olds from today.
It comes after Accident and Emergency services continue to be suspended for children due to concerns about safety in August this year.
16 and 17 year-olds will be able to use the main Accident and Emergency Department at the hospital.
Campaigners protesting against cuts to health services across the region will be in London today to take part in a national rally.
Protestors who want 24-hour A and E services reinstated at Grantham Hospital met at 7am this morning to travel to the capital.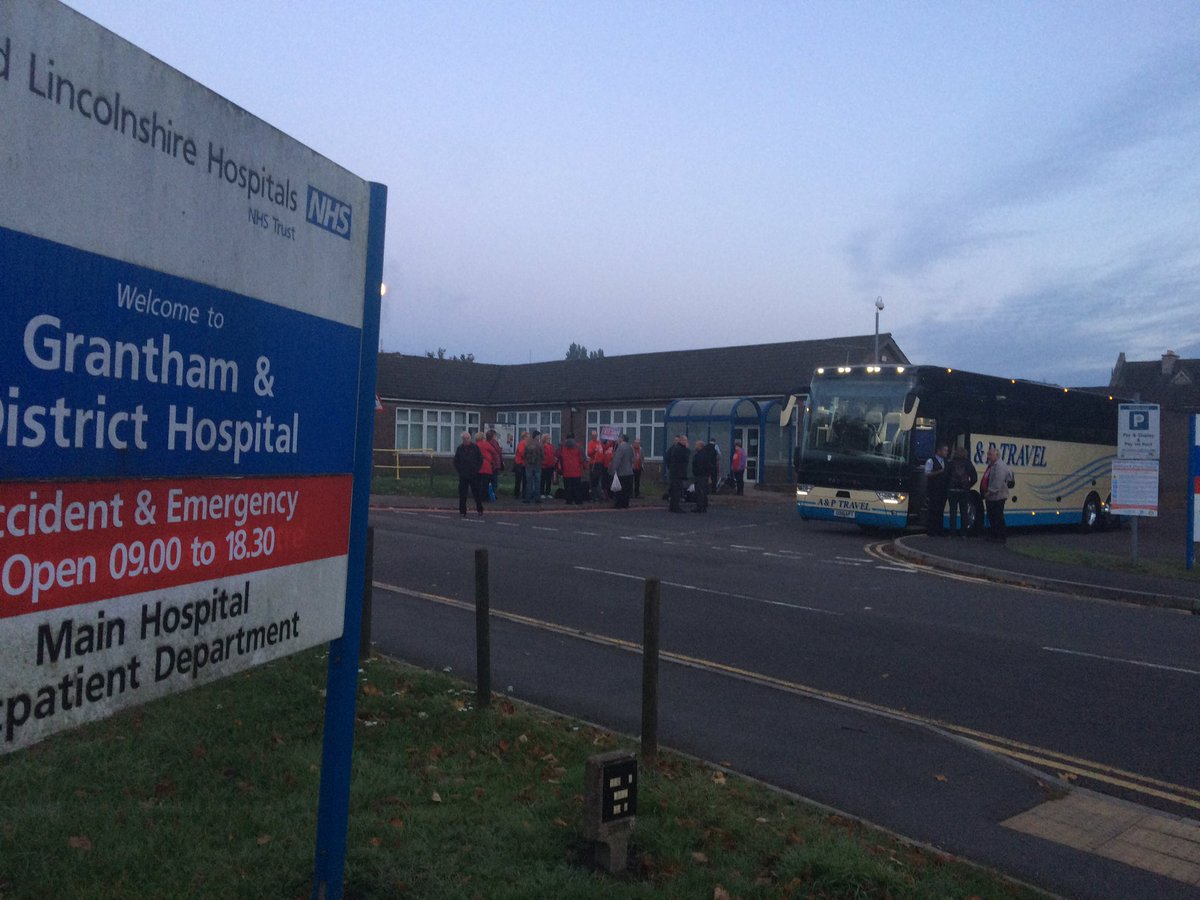 The Hands off Huddersfield Royal Infirmary group has collected more than 80,000 signatures opposing the plans which they will hand into Downing Street later today.
Advertisement
Campaigners who want 24-hour A and E services reinstated at Grantham Hospital are travelling to London as part of a national protest over cuts to the health service.
It is after overnight closures were introduced in August because of a shortage of doctors in the county. Campaigners from across the country are gathering in Trafalgar Square.
A decision to close an Accident and Emergency unit in Shropshire has been postponed after Telford and Wrekin Council threatened legal action.
In a letter written to healthcare bosses the council leader said any plan to stop emergency care at The Princess Royal Hospital would be challenged in the courts.
Advertisement
Health bosses are to decide which town; Shrewsbury or Telford, should keep its Accident and Emergency Department.
Read the full story ›
LOROS Hospice in Leicester has hosted a turf cutting ceremony to mark the official start of the facilities £6 million extension, which will allow them to treat an extra 250 patients a year. LOROS Patron and former footballer Alan 'The Birch' Birchenall attended the official event this morning which coincides with National Hospice Week. More on ITV News Central at 18:00.
The father of two says it will help him get back his independence and plans to return to work in the next few months.
Read the full story ›
Patients at Hereford County Hospital are set to benefit from the latest technology for sight saving treatment following the opening of a new 200 thousand pound mobile eye unit. The unit, which opens this October will benefit patients in Herefordshire and the surrounding areas who need treatment for potentially blinding retinal diseases, such as age-related macular degeneration and diabetes. Each year, more than 36,000 assessments, procedures and treatments take place at the Victoria Eye Unit at Hereford County Hospital, and the number of patients increases each year.
Load more updates